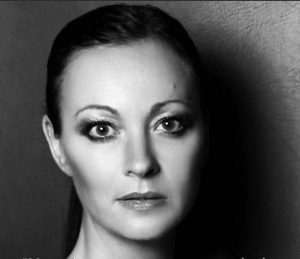 Guest: Angela McDonald
Presenter: Henry Acosta
Guest Bio: Angela McDonald is country manager for Deployed and vice president / client services for Manila Recruitment. Angela is a well-rounded professional when it comes to recruitment services, her role understands the direction a client wants to take for the future growth of the company, ensuring that the right approach is taken to find the talent that is needed. Her accomplishments include vast experience in executive leadership roles in the Recruitment and  BPO sector. With a background in recruitment Angela has a proven track record of maintaining relationships over the long term and seeing the big picture
Segment overview: Angela McDonald is the head of Deployed Philippines, an offshore staffing firm helping business owners leverage the benefits of Outsourcing/Remote Staffing to grow their companies. Angela is tasked with initiating partnerships, generating new business, and spearheading the culture of the company. Angela McDonald is an experienced manager with a reputation for going the extra mile to ensure her clients see the growth they want. Living in the Philippines for eight years she has a deep understanding of the people and culture.
Deployed are the specialists in outsourcing and remote staffing. Their collective expertise has helped numerous businesses access a talent pool that is unavailable or unaffordable locally.Across many industries, Deployed has been able to simplify the staffing process, assist in development and give businesses the opportunity to expand. All the while letting the business owner maintain control every step of the way.
Address: 

Philippines – Unit 15-A, 15th Floor Belvedere Tower, San Miguel Avenue, Ortigas Center, Pasig City 1605 Philippines

New Zealand – 1 College Hill Freemans Bay Auckland 1011

Contact: (INT'L) (0508 337 569)

Website: www.deployedstaff.nz
To know more about Deployed, listen to the podcasts below.
The interview will start at the 23:40 of the podcast episode.

Transcript – Deployed Philippines
Henry Acosta:  This is the Outsourcing and Offshoring Philippines podcast with Henry Acosta. I'm Henry, the host and our guest today is Angela McDonald of Deployed New Zealand. Angela is their Country Manager and one of their heads, so she spearheads the company. Deployed is a company that helps business owners leverage the benefits of outsourcing and offshoring and to help them grow their companies in the easiest way possible. With all that said, welcome to the show Angela and thanks for coming.
Angela McDonald:  Hi Henry, thanks very much for inviting me.
Henry Acosta:  Well, to kick things off.. I just gave a brief introduction. Can you tell us a little bit more about yourself and how you got involved with Deployed? 
Angela McDonald:  Well it was kind of a natural progression. I worked with a recruitment company for a few years and obviously we were supporting and serving some of the BPO companies. We got into that space and I've got talking with the guys from Deployed, two were actually my clients at that time and because it was working out so well, we've started just speaking about it in a much bigger scale and that's how Deployed was born. It's just been a natural progression from there.
Henry Acosta:  Have you been to the Philippines or are you currently in the Philippines right now?
Angela McDonald:  Yes. I've been in the Philippines for 9 years now.
Henry Acosta:  Wow. How has been the experience of moving here? And would you ever recommend clients to visit here first?
Angela McDonald:  I encourage clients to come over and meet their team. Quite often we need to do it first but I think it's a bit pf an eye opener for some people still think the Philippines is, I think, they think that people are living in a provincial area and working in a little shed or something when actually Manila is a thriving business district that's just as good as any other Western place when it comes to that. Yes, I mean I really like it, I'd certainly be here for a while. I've got no plans of leaving.
Henry Acosta:  Well we're glad that you stayed here and you're very welcome to stay here.
Angela McDonald:  Thanks.
Henry Acosta:  With regards to clients and going here, what should they expect before they get started outsourcing in the Philippines?
Angela McDonald:  Well I think the first steps that they have to do, I mean they really have to prepare from their site as well and if you want to get the best results and I'm not speaking about voice roles, I'm speaking about skilled specialist roles. I think the staff have to be treated as such not just about among seat to the forgotten back office. I encourage them to get to know them, new members and staff and your current office. Make sure you got the buy-in from your local staff, make sure you're investing your time and seeing them as an extension of the team. I think most people need to get their heads on how it's going to work. You're on-boarding process, it should be pretty much exactly the same as you're doing back home but you're just doing it remotely and so many people work from home anyway. It's not that different so it shouldn't be difficult as long as you're prepared.
Henry Acosta:  What are the things that a client can do to get ready before outsourcing so the transition will be smooth from onshore to offshore?
Angela McDonald:  I think first of all, work at the lines of communication, what you're going to be using or you can be using Slacks, Skype, Google Hangouts and whatever it is that you're using? Any project management tools which could be used simple as a sign up. Do you need to do any training? Is there some videos that you could share? And working at the initial tasks for the employee to make sure that they really understand where they're going to be going and regular catch-ups so that you can talk what's going on over the first week. What's the red flags been, work on the focus for the next day and I think just encourage them to get their input into what you're doing. That makes all much smoother. I mean on my side, I try to stick my nose in a little bit, just as a touch-base. You know in the early stages, works on the communication, how are you guys communicating? Do you have the tools that you need? And also I do that with employees as well. Is everything working out well? Are you comfortable? Is the aircon too cold? Anything just to make sure that everybody's in their productive environment. That means, we don't interfere in the day-to-day operations for them and the client. That's where up to the client to work with them on that. We just make sure that we're providing the best environment possible and running the best recruitment campaign if possible.
Henry Acosta:  Deployed sounds like a very pleasurable place to work at. With regards to client acquisition, how do you guys usually get your clients? Is it usually through referrals or you guys have like an online marketing strategy?
Angela McDonald:  We're still reasonably young and so a lot of it has been referrals. To be honest with you, we haven't aggressively been doing anything which is nice because we wanted to make sure everything is nailed and beautiful before we went aggressive. Now we're on a much stricter marketing strategy where we are really are looking to ramp up and really start in and the people hills a little bit and making a bit of noise.
Henry Acosta:  With regards to clients, can you tell us more about who your ideal clients would be? Like what kind of services they be looking at before it getting started with Deployed?
Angela McDonald:  My ideal clients are SMEs and they don't need to be huge. Sometimes, it's people that are looking to build small teams and so the IT space usually is interesting for us. There's a lot of good techy people here, lots of good developers, digital marketers and the area that's really busy for us right now, SEO, PPC, link builders. People that are interested in those shows, accountant and bookkeeping. There's not really any be that can't benefit from this service from even if having a virtual assistant or admin support doing email campaigns for you. Just about everybody can benefit from it and save the money. It's not about taking jobs away from other people onshore, it's about supporting them so that they can focus on closing business and bring in more clients in and then allowing with them time to grow.
Henry Acosta:  What are the usual struggles for people who just started out outsourcing? Or what do they usually face before getting accustomed to it?
Angela McDonald:  Recruitment. Recruitment is a big … if they just have the wrong hire. It's something on my side, on our side, we make sure when we run a campaign and right at the very start, we spend a lot time with our clients, flushing out exactly what is rule is, what it looks like and where we going to find them. That can be doing better market research. But just taking a job description, some bullet points and some gist and say 'Look it will cost you 20,000 pesos a month" and that is completely unrealistic. You really need to make sure you get a good or at least, somebody that's going to do the recruitment really well, understands the brief, that's going to interview them first and get the details over to you on why you should basically interview them and not just the CVs. People just throw CVs. The BPOs are under pressure to get a bum in a seat, the longer the campaign takes, the longer it is for them to start making money right? It doesn't work well when you work under pressure. I'm always very transparent with my clients about the timelines. If they work in the new … you've got to factor this in. It's just like it would be back home. So then, when you get your ideal …, making sure you've got good onboarding that you're prepared for them, that the service provider has the details of the tools that you need. Is that standard or non-standard? Do they need to do some research or get some quotes for you if you need something and different? And then obviously, performance reviews. In the Philippines has 6 months probation so we need to make sure that that time is maximized and it's the right fit for your company. But if you follow the steps, and take your time, and don't rush and you're serious and it gets easier for a BPO provider when they're doing the natural … because they've already got a good understanding of your own personal culture and the type of profile you're interested in so then it gets easier. If you're doing it for the first time, you just need somebody really to guide you thru the process and be that rock for things you don't understand. Let the service provider take care of all the HR, law, legal issues that comes here which are very different to New Zealand, Australia or UK. You just focus on getting the job done, making sure that your team member understands what they're doing and they're doing the job properly, you've got some on the other side that can communicate with and don't just leave them. It's pretty simple really.
Henry Acosta:  With all that said, would you ever say that you built relationships with a client rather than just having a professional one?
Angela McDonald:  I've got really good relationships with my clients. It bothers me if they're having a hard time. I think we attract the clients that are like minded to what we want to do for the Philippines which is also making sure that we're creating fare opportunities for the staff with a long term plan. We don't do project, work or just … , it's really making sure that we've given a really good opportunity to someone here and making a match made in heaven hopefully. That they continue to grow and succeed. We seem to attract that sort of clients and so when they do come over or we are having chats, they feel free to contact me at any point and I know exactly who they are … and then obviously it gets difficult and busier you know the bigger you get but it's a really good foundation for us and you build that loyalty then and that's where the referrals come in.
Henry Acosta:  I see. With regards to our listeners right now, when they go here to the Philippines, I mean you've stayed here for a long time already, what do you think they can expect when they visit your site and visit the Philippines in general?
Angela McDonald:  I've had a couple of people come over and maybe weren't a 100% convinced. They weren't the ones that implemented the start to do a bit, they were the ones maybe coming over to do training. I think when they came over, they were just shocked at how qualified people are, how hard they work and they came back converted that we can do our operations without these guys, and then they're really defensive about our team here when they go back to their office. On my site, when they came here again, hard-working people work in long, long hours, the traffic which is really crazy. One of the things I find challenging was the culture of the respect where people seem to kind of put you in a pedestal or something which I really, really I didn't like in my office. I try really hard not to have that, we're all professionals in their own light, regardless in your title. That was something that I can find a challenge and also, the Philippine time. When I did anything, when you go, 'Let's all meet up for lunch such and such and everybody is an hour late', and then you need ask if it is time or those were the things, but there was nothing too major. Just some … problems, realizing that I have to go and sing karaoke and we're out with the team and how important pizza is in a Friday. Actually, I find it quite a fun environment. I strive really hard to laugh and smile. That I like. I think that's really nice.
Henry Acosta:  What do you want our listeners to take away from this interview?
Angela McDonald:  I want you to know that it's super easy to do, you just need to be prepared. You're going to save yourself a pocket, you're going to have to do it at some point. It's only the way that we're going to be able or you will be able to move forward at any speed. Invest in your staff, build a relationship with them and then get their buy-in by sharing your goals and your dreams of the company. Just don't treat them like a forgotten back office, just ask me how and I'll help you.
Henry Acosta:  For those interested in reaching out to Deployed New Zealand and maybe even getting to talk to you Angela, what's the best way to do that?
Angela McDonald:  Just drop me an email or visit the site, I'm [email protected] I'm happy to have a Skype call with you and if you're over in Manila, which some people do come when they're investigating, come and visit us. Our office is on Ortigas and on San Miguel Avenue. We don't know what it is you need, but we'll set and flush it out together.
Henry Acosta:  Awesome. Well that's was a great interview and thank you so much for taking time in our show.
Angela McDonald:  No worries Henry. Take care.
Henry Acosta:  You too. And that was Angela McDonald, Country Manager and the Head of Deployed New Zealand. We just finished talking about Deployed and how it is to outsource and offshore here in the Philippines. To learn more about the ins and outs of the BPO industry in the Philippines, you can go to our website at www.offshoring.com.ph. We're also available on SoundCloud and iTunes. For more updates, follow us on Twitter and Facebook. You've been listening to the Outsourcing and Offshoring Philippines podcast with Henry Acosta.