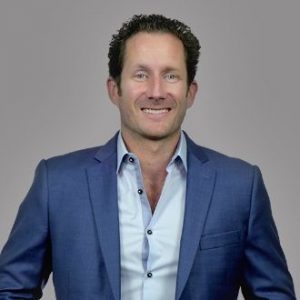 Guest: Mike Larcher
Presenter: Henry Acosta
Guest Bio:  Mike expressed his desire to become an entrepreneur at a young age founding his first company Acidgreen in 2000, a digital commerce agency. In 2010 he founded Academ to deliver software to the Education sector, and in 2012 he founded Outsourced which provides quality offshore staffing solutions in the Philippines. Each company has won multiple awards within their category and Outsourced has grown to over 200 staff. Mike now has over 17 years business experience and his teams have delivered solutions for some of the worlds leading organisations and brands. Clients he has helped include leading brands (D-Link, HP, Yamaha, Universal Music), Universities (UTS, UNSW, USYD, QUT) and listed companies (KPMG, Rio Tinto, ANZ, QBE). Mike has a passion for life, success and endless improvement and his mission is to constantly deliver exceptional world class solutions.
Segment overview: Outsourced is an ISO-certified leading Business Process Outsourcing (BPO) Philippines company founded by Australian Director Mike Larcher in 2012, which provides dedicated remote staff and offshore staffing services. They specialise in providing staff of the highest quality who will continue to exceed client's expectations. Listen to our interview with Mike as he talks more about their services, what they do and how they do it.
Adress: 7th floor, Tower 2, Insular Life Corporate Centre, Filinvest Corporate City, 1781, Alabang, Muntinlupa City

Contact Number: (INTL) +61 (2) 8484 0400

Website: www.outsourced.ph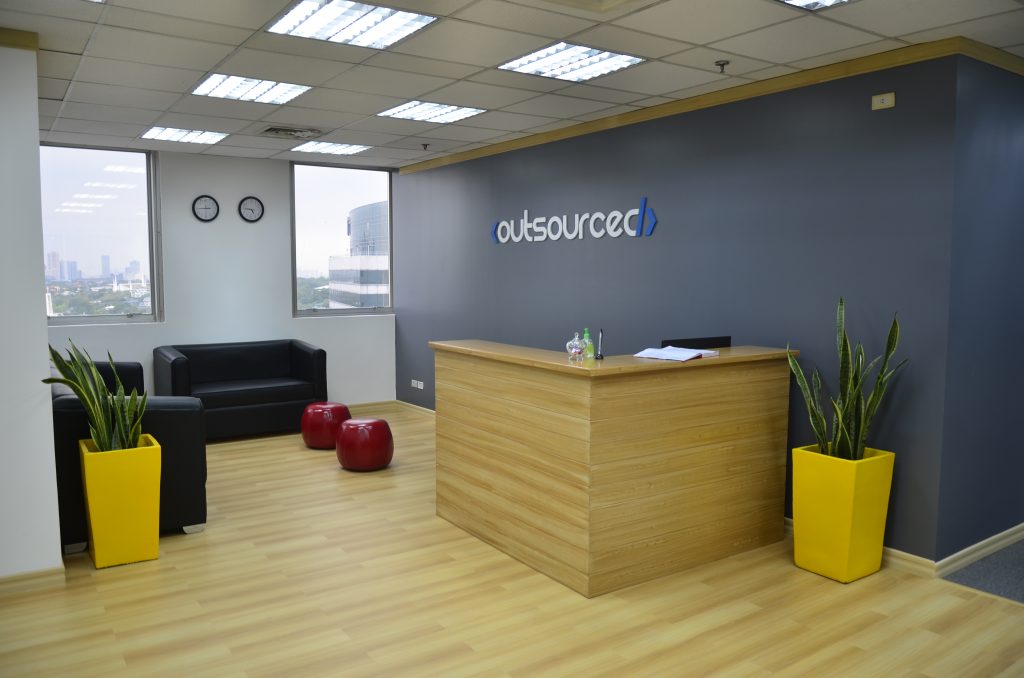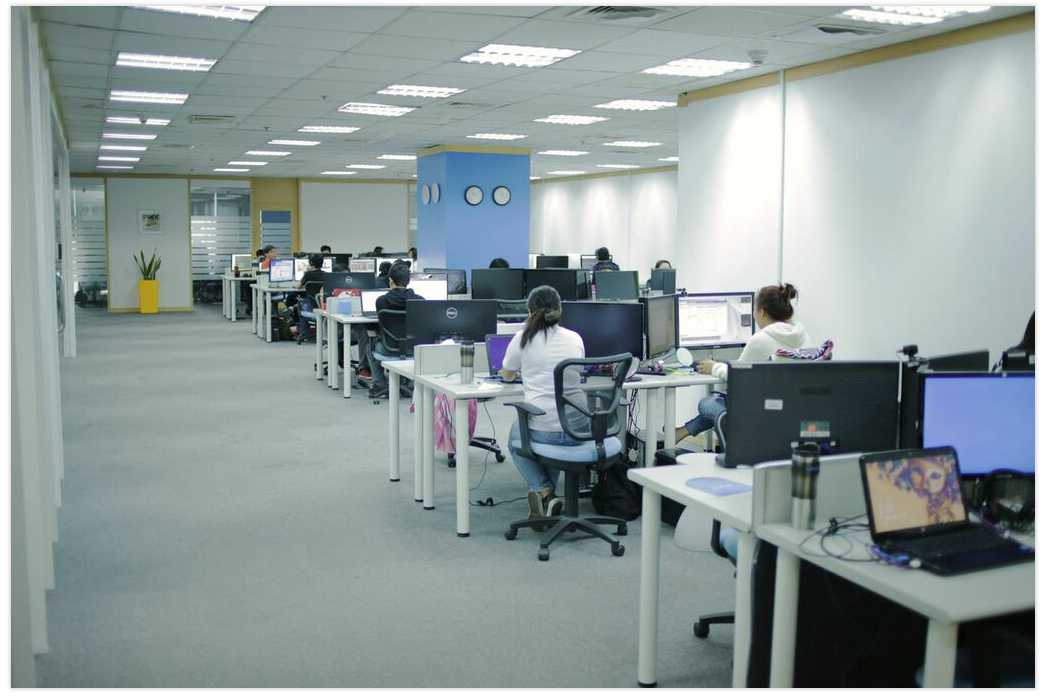 Transcript
Henry Acosta:  This is the Outsourcing and Offshoring Philippines podcast. Our guest today is a great entrepreneur. He founded his first business back in 2001 and it's called Acidgreen, it is a digital commerce agency. And then he founded another one at 2010 called Academ which sells and deliver software to the education sector in Australia. And finally in 2012, he founded Outsourced, a company that provides quality offshore staffing solutions in the Philippines. He has 17 years of business experience and he is with us today to talk about the BPO industry in the Philippines and his company Outsourced. And with all that said, welcome to the show Mike. Thank you so much for coming on the show.
Mike Larcher:  No worries, thanks for having me Henry.
Henry:  To get started, I always like asking this first question. Can you give us a little bit more background about yourself? What got you into becoming an entrepreneur?
Mike:  Wow. It goes right back to my father who was an entrepreneur himself. Growing up as a kid, I saw my dad working for himself and I suppose I thought that was normal and as soon as I finished university, I started my own company. So for me, it's just always been a part of what I thought was the normal and the way to live life is start your own business and work for yourself.
Henry:  It sounds like a great backstory. You started with a different kind of business at first, a digital commerce agency and then you created a software business or software creation business. How did you end up with starting your own outsourcing services?
Mike:  So I started the digital agency 17 years ago, so that was straight out of university. And one great thing about web development and digital agencies is you can do that from home and have international teams. So I think the luck for me was that I selected an industry that really is well supported by outsourcing and it kind of took me quite a few years to realize the opportunity of creating my own offshore staffing company. But 5 years ago, after trying offshoring in several different companies that I tried to outsource to, I decided to just to do it myself to get it right.
Henry:  Why did you choose the Philippines as the place to start your company?
Mike:  The thing about the Philippines. I guess it's one of the greatest things about the Philippines is the English speaking international language of the Philippines and communication is really critical when you're offshoring. Within any business, communication is critical about this. Even more so, when the staff aren't sitting next to you and I certainly had difficulties doing the offshoring with India and the Ukraine just in terms of the communication. So I found the Philippines was really great for that. Beyond that, with the Philippines, being an Australian, the time difference is only two hours so that was much better than India and the Ukraine. I wasn't having to stay up until midnight, every night just to get things done. I could work pretty much during Australian business hours. I think the culture of the people in the Philippines and just the nature of people in the Philippines, just lovely people to work with. They are service oriented, and polite, and respectful and it just makes doing business in the Philippines really enjoyable because Filipinos are such wonderful people.
Henry:  Thank you for saying that. As a Filipino, I feel flattered and thankful for people like you. Can you tell us about the services that Outsourced, your company, offers to clients?
Mike:  So we offer business process outsourcing, so BPO. We do more so around technical stuff. So most people when they think of BPO, they think straight away think of call-centers especially when they think of BPO in the Philippines because the Philippines is overtaking India as the go-to place. Whereas when it comes more to technology, I think people start to think a little bit more about India but that has definitely changed in the last few years and there's thousands of IT graduates in the Philippines and my background running a digital agency and managing web developers. When I started Outsourced, it was all about technical stuff. Our focus to date is really finding high-end technical web developers, and technical consultants, and network engineers and a lot of these guys are earning over a hundred thousand a month. So it's a different kind of category to the let's say the call-center BPO but we do and we are now starting to offer some more call-center services but it's a small percentage of the stuff that we offer. But how we work is the client will come to us, international client typically either from Australia, or the U.S., or the UK and they want to hire staff in the Philippines but they don't have a company here in the Philippines themselves. So they give us a job description, we then go through LinkedIn, and Jobstreet, and Monster and various job boards or we could look for referrals from people who are already employees. We then shortlist candidates, test them, put them in front of the potential clients and they will then select the staff themselves and in each day they will report to the client from our office. So we don't manage the staff at a task level, that's something the client looks after. But we just provide the recruitment service and then the ongoing hosting of those stuff through the office, fund the rent, in the Internet, and the power, and backup services, and the equipment, and the operations, payroll, etc. We also look after the performance management to make sure that the clients are happy and we also look after staff retention by offering benefits such as healthcare and we're always organizing team events every month, we have a different event. And that's taking the teams to Batangas and having a day at the beach, or karaoke nights, or free massages, or huge Christmas parties, and just making sure that everyone's loving working with the company basically.
Henry:  It sounds like working for you guys, it sounds like a lot of fun.
Mike: I think that's kind of my approach to business is 'Work Hard, Play Hard' and that kind of runs the business and the staff that we employ are people who are really great at what they do, work hard and do their best. And then once we clock out, we go and have some fun.
Henry:  I like how you model your business. And with regards to getting clients from other countries, so how do you guys usually do that? Do you guys have a digital marketing scheme? Or do you guys get it from referrals or just your website?
Mike:  So one of the advantages and I think part of the vast success of Outsourced as a company, my background has always been in digital marketing as well as hiring developers. I've got my own team of digital marketers and I was interested in SEO before Google was invented. So it's a passion of mine and I'm really interested to drive traffic through digital marketing and I've got a team to help me now with those kind of things. But a lot of our traffic is just thru Google search. If you type in offshore start in Philippines, hire web developer Philippines, technical consultant Philippines, a lot of these keywords you'll see that Outsourced is on the first page and that we get a lot of traffic through that. And then other ones are just through referrals, through networking and business meetings and successful clients who refer us to other businesses because of the growth that they've been able to achieve with us.
Henry:  What's your experience like going to the Philippines?
Mike:  So previous to 5 years ago when I started the company, I'd never visited the Philippines. So I actually set up a company over there without ever having visited there. But now, it's like a second home to me, 'Konti lang Tagalog.' I'm there every 6 weeks so I'm a frequent flier with Qantas and every 6 or 7 weeks, I'm over there for a week and then I'm back in Sydney. So I live in Sydney but I'm in the Philippines very regularly and I've traveled all around the Philippines and I really love the Philippines and all the people there.
Henry:  Would you ever recommend your clients to go to the Philippines before they start outsourcing or when they're already doing outsourcing?
Mike:  We always suggest that the clients especially in the first month to get over there and help train their staff, and put a face to the name. Beyond that, we really suggest video conferencing to make sure and daily contact so following a bit more of an agile project methodology of the stand-up daily meetings. It's a little bit harder with remote staff but it's more of that philosophy of daily contact. Not just giving someone a brief description of what you want and then checking back a month later if they're on track. It's really daily contact, making someone part of the team. And we encourage our clients to get over to the Philippines and stay for a couple of weeks at least. We help facilitate the flights and accommodation, and walk into the office, and give them suggestions on where to travel, to Palawan as an example. And in some cases, some of our clients have actually flown the staff to their country. So we've had quite a few of our staff gets flown to Australia or the U.S. to meet the clients. And so yes, it's really great to see international clients come to our office and meet their staff and vice versa, the staff to get to travel to our client's country.
Henry:  What can people, employees and clients expect from Outsourced?
Mike:  Outsourced, I think what our unique proposition is compared to other BPOs, offshore staffing companies is we're not trying to be the biggest, we're not trying to be the cheapest as well. So our focus is really on quality staffing and long-term partnerships with our clients and long-term staff retention with our staff. We achieve that by just employing the best staff when it comes to recruitment and taking extra time and effort. Whereas one company might have one recruiter trying to do all their recruitment, we've got 10 recruiters that allows us to spend a lot more time and effort to make sure we're finding the best staff and screening them correctly. And then also from a service perspective, we've got 30 support staff that surrounds IT management, and HR and operations to make sure that the facilities are following the best. We're ISO certified from a quality solutions perspective, so making sure that we follow best management philosophies around quality. So I think anyone who works for Outsourced or any client who engages with Outsourced will really see that as part of the operation that we're all about quality delivery and the transparency as well of the kind of people that we are and the service delivery in terms of focus on quality.
Henry:  Can you tell us what's coming next for Outsourced?
Mike:  I think in terms of the next couple of years, one of our focuses is, our core business being focused on IT and technical stuff. We're also looking for call-center staff. So that's one way I can see the business scaling really quickly, we've got 200 staff at the minute. I can see that easily going to a thousand once we start doing some call-center stuff. But once again, I don't want to focus on being the biggest, I'm not trying to get the 10,000-20,000 like some of the other BPOs because I think by focusing on being the biggest, you can so easily lose focus on that quality delivery and also the personal touch that comes with being the best. So I'm looking forward, we're opening up and diversifying outside of just IT and offering a lot more services to our clients.
Henry:  And what would be your main take-away message for all our listeners right now?
Mike:  I think if you're a client who's looking for a BPO in the Philippines, I'd say the biggest thing is not to get distracted with the cheapest provider. I think when you're looking to hire locally, you wouldn't look for someones with the lowest salary. You generally look for someone who's got a salary that will meet the expectations of a quality delivery and I think people get that so wrong when they go to the Philippines is they're looking for the cheapest and in many cases, that means they are going to have a bad experience. So I think by using the international currency, you've really got some great buying power in the Philippines to target and employ some of the best people in the world really. So I think go for the best instead of the cheapest. And I think for employees looking to work in the BPO industry, I think looking for a company as well that really takes care of their staff, doesn't treat you as a number that's just in and out to please clients. I think one thing we really do is we take a lot of care and they become part of our family really, all the staff that work for Outsourced because for us, I've got quite a few staff that were there 5 years ago, they're still with us today and we recently gave awards to those guys, some gift bits, and some plaques and so on. And we really look after them every year and all the staff in terms of team events, and annual increases, and increasing benefits, giving more leave days and helping their family with the HMO and all these kind of benefits. I think really find someone who's going to take care of you.
Henry:  Thank you so much for sharing that. And for the same people that you were just talking to, what would be the best way for them to get in touch with Outsourced?
Mike:  The best way would be to go to our website which is www.outsourced.ph and on the website you'll find our email, [email protected] and various phone numbers depending on which country you're calling from and a contact form. Then there is also a list of 70 positions we're currently looking to fill. We're constantly hiring people and constantly winning new clients. So the best place to go is to the website.
Henry:  Alright. That sounds great and thank you so much for coming on the show Mike.
Mike:  Thank you Henry, it's a pleasure.
Henry:   And that was Mike Larcher, the Founder and CEO of Outsourced, Acidgreen and Academ. We just finished talking about the Philippines as your go-to place to find your offshoring services. If you want to find them and ask your enquiries, you can go to www.outsourced.ph. To know more about the BPO industry, you can also find us at www.offshoring.com.ph It would mean a lot to us if you like, follow and subscribe to us on our Facebook page, Twitter and YouTube. Audio for this episode is available for download on SoundCloud and iTunes. I'm Henry Acosta and this is the Outsourcing and Offshoring Philippines podcast.