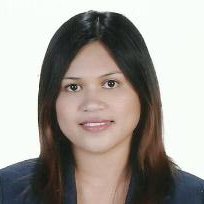 Guest: Aimee Nadela
Presenter: Henry Acosta
Guest Bio: Aimee Nadela is one of the key figures for the growth and development of The Siblings International Business Solutions. Her expertise along with her experience with the BPO industry has pushed their growth alongside with their clients in a small rural part of Davao.
Segment Overview: The Siblings International Business Solutions is a Filipino-owned and managed offshore outsourcing firm in Davao, Philippines. They specialize in call center operations alongside servicing back-end support for their clients from the US, Australia, Canada and UK.
Address: Ramos Building, Arellano Street, Tagum City 8100, PHILIPPINES

Contact:

PH +63 9173140439
US +1 3239828952
US and Canada +1 8667581567
AU +61 291192579
UK +44 2031294206

Website: www.thesiblingssolutions.com
To know more about SiBS, listen to the podcast below!
Our talk with Aimee Nadela begins at the 1:40 mark of the podcast.
Transcript
Henry Acosta:  This is the Outsourcing and Offshoring Philippines podcast. Joining the show today is Aimee Nadela. She is one of the owners and the Managing Director at Siblings International Business Solutions or you can call it 'SIBS' for short. Thanks for joining us today Aimee and it's great to have you here with us today.
Aimee Nadela:  Happy New Year to you Henry. Thank you for inviting us and in behalf of SIBS, we are very glad to be part of this program.
Henry:  We really appreciate the time that you gave us. We know that things can get hectic at the beginning of every year. So we're all trying to settle down into our normal routines. Can you give us a little bit more background about yourself and what you do for SIBS?
Aimee:  So SIBS is a contact center. It's located in Tagum City, Davao Del Norte. It's a Filipino-owned BPO company. It has been in business since 2011. So we started with a few small to medium sized businesses outsourcing their customer service support to us and we support from 5 agents, to 50, to a hundred, just small to medium sized. We do multi-channel from voice support, email, chat, social media and other forms of transactions that we could do for our clients. And we've been doing this for over 6 years. Actually, we have two sites now, we have one in Tagum, we have over 300 employees in Tagum City and we just started our office in Davao City for about 10 agents. I think the company is growing especially that Davao has a lot of talents to choose from and we're proud that we've been doing this business and it's purely Filipino.
Henry:  Congratulations in your growth. Actually on your website, I think it's great that you guys are a locally grown and locally owned BPO. So can you tell us about Davao? Why do you think Davao is a booming place as a BPO hub?
Aimee:  Well for Davao, if you compare it with other metro cities, it has less traffic. The people are friendly but I am not saying that other people aren't friendly. I'm not sure … because of less traffic, people still have time with their families and they love to go to work without spending too much time on the road. And I think people here are more engaged and that if you have engaged employees that would reflect to being engaged as well with their work and that reflects to happy customers that they support every day.
Henry:  It sounds like you guys most definitely have a great relationship with your clients and employees. Well, on the subject of clients, have you ever had a client who used to outsource in Manila and then make the transition to outsourcing in Davao? Or do you think there's a difference with outsourcing in Davao as compared to other cities that offer outsourcing such as Manila?
Aimee:  I believe we have several projects at present that they have done outsourcing in Metro Manila. One of the reasons they stopped the service from the Manila call center is, one of the reason is the pricing because we are Filipino-owned, I mean we are kind of cheaper compared to other companies and since we know the culture better, because we are Filipino, we know how to encourage our people, how to get them engaged without spending too much in terms of money and so that would explain why we're not pricing our clients too much.
Henry:  It sounds like a great deal. It looks to me that even if you guys are locally owned, you guys know how to build great relationships not just with your clients but also with your employees. I think that's a really big deal and it sounds like you guys found the right recipe or formula for success with your business.
Aimee:  Yes.
Henry:  So can you tell us about your clients? Do you guys have clients who visit Davao and give hands-on training as well as meet with their staff face to face?
Aimee:  Yes. Most of our clients, we acquire them through virtual transactions. We send them emails. We schedule appointments through Skype and we pitch about our company and we tell them that we're Filipino-owned. Number one reason why they would love to outsource with us is because we are Filipino-owned and second is the pricing. So they visit us if they feel that they need to see as well the agents, because what we do here, we engage our agents as well. We don't just encourage managers to see our clients but now encourage our clients to see all of us here working and they know their first names from first agent to the 50th agent. So that's how we do here. And so that promotes encouragement to our employees and allowed to being acknowledged that the clients by their first names. I think one that's one of the reasons why we're successful. Most of our clients, they visit us twice a year. We have one client right now who have been with us for 5 years and we've been supporting over 50 countries with them. So that has about 90 agents in total and I can say that was one of our clients that have been with us, happy being with us and would love to grow with us. So we have several clients also like from a sharing company who's been with us for over a year and so far they're happy and would like to grow with us as well and they visit us every quarter.
Henry:  Wow. You guys have clients visiting twice a year?
Aimee:  Yes.
Henry:  Wow. I feel like that's unheard off I mean that's a pretty big deal and it sounds like you guys have built a great culture around your business. So for newcomers to outsourcing and they're inquiring with SIBS with you guys, what are the questions that they usually ask and how do you answer those questions?
Aimee:  Well because we are in the rural city, we're in Tagum. One of their concerns is if how stable our connectivity is. The good thing is we have a dedicated line with PLDT and Globe. And since then, since we started, both companies have been very supportive to us because they know that we are the first and the only call center here in Tagum and they want to grow industries like companies like us here. So they want to encourage other companies to start the same business as well because they know that they see us successful having those dedicated lines like PLDT and Globe. That's number one, connectivity. Second is how secure is Tagum where it's part of Mindanao. So we tell them that it's very secure. We're actually part of Davao and Tagum alone has like seven gateways and just like Davao City, every gateway we have task force personnel who would always check the roads just to secure everybody and making sure there is peace and order. And every time they see that, every time they visit us, they always see that there is a lot of security around the area and they feel secure about it.
Henry:  Wow, that's very impressive. I'm actually curious with how everything works since you guys are so far away but it sounds like you guys are prepared for all kinds of questions that your prospective clients have. What else do you think contributes to the success of SIBS? I mean, you guys have been around for a little while and what gives you guys here a great track record as an outsourcing partner?
Aimee:  Well, I often hear this from our employees. I think the positive culture that we have. When we have a positive culture, you don't impose that your employees. It's them who would like to have it, like they just do it and it becomes a culture. Everybody cares, everybody that's why they know that the name of the company is SIBS so we take care of each other like families. So that's probably one of the reasons why we're still here. We have very low attrition. Number one with that because they just work very near with their families like Tagum City. We call this city like 'Five-minutes Away City.' If you go to the mall, you'll just ride a trike and you get there in five minutes. You go back to your home, you get there within five minutes. So this is a very laid-back city but growing. So that's one of the factors, you see your families every day, your loved ones. If you take your lunch break for an hour, you can go home and be back within an hour. So unlike working in big cities where you have to spend 4 hours from and to the office and sometimes that gets less motivated agents and that reflects the things that you do every day.
Henry:  It sounds to me like you guys really provide a great and positive culture. It sounds very family-like and it sounds cozy to be working for you guys and being around you guys. And I'm sure at this point of the interview, there are a lot of people who are already interested in talking to you Aimee and getting in touch with Siblings International Business Solutions. What's the best way that people can do that?
Aimee:  Well they can get my Skype information or email me and my email address is [email protected] or they could all go through the website, there's an email address as well there, it's [email protected].
Henry:  And for our listeners, I'm just going to repeat Aimee's email address, that's [email protected]. And Aimee, do you have a takeaway message for our listeners right now who are interested in talking to SIBS and visiting you guys in Davao?
Aimee:  Yes, sure. So to all our listeners, thank you for listening to this program. We are SIBS. We are a Filipino-owned company. We are located in Tagum and Davao City. We've been doing business for over six years. We do customer service, retention, billing and all other forms of transactions, fulfillment as well and we also do some sort of telemarketing services. If you would like to know more about us, contact us through my email address or visit our website www.thesiblingsolutions.com.
Henry:  And just a follow-up question before we close out the interview and for those curious, can you tell us where your clients are usually from?
Aimee:  Eighty percent from the US, we also have maybe 10% in the UK and Asia Pacific the other 10%.
Henry:  That sounds great and that's all the time we have left and thank you so much for joining on the show Aimee. We really appreciate it.
Aimee:  Thank you so much for the time Henry.
Henry:  And that was Aimee Nadela, one of the owners and the Managing Director of SIBS or better known as Siblings International Business Solutions. You can find out more about them on the internet at www.thesiblingsolutions.com. And if you liked this interview and you want to know more about the outsourcing firms in the Philippines and knowing the ins and outs of the BPO industry here in the Philippines, you can find out more at www.offshoring.com.ph. And if you're already an outsourcing firm and you're interested in talking to us and getting on the podcast, just let me know, you can email me at [email protected], that's [email protected]. I'm Henry Acosta and this is the Outsourcing and Offshoring Philippines podcast.