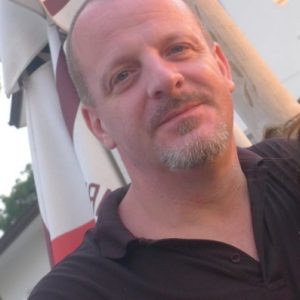 Guest: John Joe Morgan
Presenter: Henry Acosta
Guest Bio: A graduate from Bradford University in 1988 with a BSc in Industrial Technology & Management, John embarked on an enjoyable and successful career in publishing & marketing. In 1997, a career change took John to South East Asia to work with fund design companies. By 2005, John saw the opportunity and the need to set up his own company. With his background in sales, marketing and administration the result was The Northern Office – Innovative Marketing, which specialises in marketing strategies for SMEs, Inbound Marketing, Search Engine Optimization (SEO), Search Engine Marketing (SEM), Web Marketing Strategist, Social Media Marketing (SMM), Web Analytics (Google Analytics), Google Webmaster Tools, SMO (Social Media Optimization), Facebook Marketing , Email Marketing, Article Marketing, and Competitive Analysis.
Segment overview: The Northern Office is an independent marketing consultancy firm located within Clark Freeport, Luzon, Philippines formed in 2004. It primarily assists companies in the marketing, selling and distribution of their products and services. The Northern Office leverages its strengths to drive effective communications between our clients and their clients resulting in tangible increases in sales and profitability. It has built a reputation for effectively & efficiently bringing client's products to market & then maintaining a strong market presence over time. In this interview, we have John Joe Morgan, founder of The Northern Office, to talk about how the company started, what services they offer, and how his team can make a big impact on the marketing strategies of SMEs.
Address: 5-E Clark Center Clark Freeport Zone Pampanga 2009 Philippines

Contact Number: (LOCAL) +63 917 5017 553 ; +63 (0)45 499 1082

Website: www.thenorthernoffice.com
To know more about The Northern Office, listen to the podcast below.
The interview will start at the 43:40 mark of the podcast:
Transcript
Henry Acosta:  You're listening to the Outsourcing and Offshoring Philippines podcast with Henry Acosta. Our guest today is John Morgan, the Founder and Chief Operating Officer of The Northern Office. So John is joining us today to talk about The Northern Office and what they do. They're not exactly a BPO but they do service offshore clients. So with all that said, thanks for coming on the show John.
John Morgan:  Good morning Henry. Thank you very much for having me here.
Henry:  You're always welcome to get on the show.
John:  Thank you.
Henry:  Can you tell us a little bit more about yourself and how you founded The Northern Office?
John:  Well The Northern Office, we started 12 years ago in Clark in Pampanga, North of Manila. This came about when I've been working in Makati, Manila for a number of years. And I found the need really to start my own business and The Northern Office was a result of that.
Henry:  Well I just wanted to ask what is it that you guys do at The Northern Office and what are the services that you guys offer?
John:  Okay. First of all, I have to say is I understand this is a conversation about BPO and in a sense, people do outsource services to us but we're not a typical BPO in any way, shape or form. In fact, the company started with the intention of servicing solely companies in the Philippines for traditional marketing services. And with saying that, I'm saying companies in the Philippines and we chose specifically a niche being expat owned companies in the Philippines. And before those companies, we started doing brochures, traditional marketing campaigns and then in those early years, web marketing, etc. And that's what we did and that has grown over the years to encompass companies overseas as well. But we concentrate solely on marketing, we're not a BPO with tens of tens of rows of people. We're a company with 15 people who specialize in various aspects of digital and traditional marketing.
Henry:  I see. What would kind of clients do you guys usually get? And can you describe to us who or what would be your ideal client?
John:  Ideal client? The clients we get and the clients that we are approached by, people that we approach by are generally SMEs or smaller businesses. Our business is not for the large multinationals. So we are typically a company with about ten to a couple of hundred employees who have the need to outsource or we bring in marketing expertise. So that's a typical company would be a manufacturing company or some sort of management and they will have a need to bring in proper marketing expertise in certain areas. Be that design, be that on my marketing, be that supporting the sales staff, etc., moderate work that might be. And those clients, about 50% of our business is still Philippine-based with expat owned companies. And of course with the success of that, those guys have friends in the rest of Southeast Asia, in Australia so we have business from those areas. And we've got some business in the States, in the UK and in the Middle East as well, essentially worldwide.
Henry:  Do you guys usually get your clients, like what you mentioned since they have friends, so you usually get clients through referrals or do you have a marketing scheme?
John:  Well that's a good point. We've been blessed in the fact that through the work we've done and the good relationships we've had with clients, some of which we've had from the start so 12 years ago. Some of our clients we've kept for a good many years. And so referrals is a good part of our business but as any business owner will know, you can't rely on that entirely. So we do do our own marketing specifically to specific areas and when we have the resources to do that and we do that through email campaigns, we do that through telesales and we do that through general website marketing.
Henry:  Well we're talking a lot of clients and we're on the topic. So what can they expect from The Northern Office when they start working with you guys?
John:  So we will be approached, let's take an example of a recent client we on-boarded earlier this year. And they are a management consultant down in Australia and they have a need for digital marketing. So they're are small business and there's two partners, they have a couple of staff already and they have a need for organisational, administrational services and marketing services. So what we do then is a case like that would be that we would go out with a specific brief into the marketplace, into the job marketplace in the Philippines and find suitable candidates for that client. So we don't have staff on board ready and waiting as a general BPO would do and say "We have so many seats, we have people there that we can take on." We actually go out and source people for the client specifically. And once we get those people, we have a need to say to them that they might be doing business social media marketing and they might be doing a little bit of administration, etc. What we do for the client is we create a team member and they are there for a long term. And so that person will be working specifically for that client, they'll be working intimately with them and producing good results.
Henry:  That's very interesting. This is the first time I've ever heard of how you guys hire and you guys actually hand pick and make sure it's a custom fit to the client's needs.
John:  Absolutely. That's why I have a wry smile on my face when you said, 'What are your typical clients?' because we don't have a typical client. We may do similar things for clients in the fact that they may want an email marketing campaign or they'll want a sales process cleaned up from lead generation through to sales and what it might be their customer service, etc. But each client is individual and we tailor those services to them. Although in the very general scheme of things, you could say, 'Yes, we are a BPO.' We are more a marketing agency than a BPO and that's what we specialize in.
Henry:  It's interesting that you picked the Philippines to actually start your company. So why did you choose the Philippines and what makes Filipinos so great with helping out clients and actually picking custom employees for your clients?
John:  Okay. Did the Philippines pick me? I was working in London for a part of their daily mail group called 'Euromoney Publishing' and based in St. Paul's in Central London. And I've been lucky enough to travel the world with that job and we were doing subscription-based marketing for the conferences, for books, magazines, etc. So we've been traveling around the world and selling those products to various banks and financial institutions. And we realized that dealing with the whole world from London was just not feasible. So we decided to set up an office in Asia and the company had offices in Hong Kong, Singapore and Manila. And I chose Manila at that time because of costs of Hong Kong and Singapore are far too high and China at that time wasn't really an option. So I set up the office here in Manila and unfortunately, came the 1998 financial crisis and being a financial services products, the office was closed. So I had the choice of either moving away from the Philippines back to London or staying and working. I chose to stay because I saw opportunities here even though it was a very hard time for a lot of companies and a lot of people. So I stayed in Manila with a couple of jobs for about 7 to 10 years and then decided as I said before, to move up to Angeles to Clark area and start my business by myself. Now your question was, 'Why the Philippines?' I think what I said, we chose the Philippines for a number of reasons at that time in 1997. And I don't think those reasons, I believe those reasons still are relevant. It's a cost, the low cost even though Makati is getting bit more expensive, it's still a lot cheaper than Hong Kong, Singapore, etc. Then you have the people themselves. Now, no nation is perfect but you definitely have a huge number of advantages here. The main advantage is the ability to speak and communicate in English and it's an eager and willing young workforce. With the skill bases that we need such as design, original writing, coding, etc., there's a very good skill-based to choose from. So for us, it's perfect. The only problem we have really is from our English clients where the time zone doesn't really match pretty well.
Henry:  There's always a workaround with that since technology is evolving so fast. So things will actually become more convenient for both sides.
John:  Yes. And what we're doing now, we have a client in London, in fact a marketing company in London. And what we'll do for them is we split the day in half. So in the first half of the day, we will be doing non time-sensitive work – layouts, writing blogs, etc. which can be published later in the day. And then when it comes to the actual calls, outgoing calls and we actually use a call center. One of my business partners run a call center so at that time we then click over and they make the calls joining the English hours from there. So that's another thing that we do which you won't see in other companies. We work closely with IT companies, with BPOs, etc., with specialist coding companies and we bring those on board when we need to whereas the larger BPO will keep everything in-house.
Henry:  Since we're on the topic of the Philippines and you guys aren't exactly a BPO company. Can you tell us the lessons that you can share with us with your experience here in the Philippines with regards to let's say you guys have a new client so what are the things that they should be ready for when they start working with The Northern Office and with the Filipinos?
John:  Well as I mentioned, all our staff if it's a particular marketing or assistance or position, they would be individually hired. Now if you're going to a larger BPO, they have people, they're ready in the desks, etc. General people that will be able to do general things. We're not looking at that, we're looking at specific skill sets to match a specific company. So the clients must be aware that it takes time to find those people. And when I say it takes time, it can take maybe four weeks to go through the initial interviews, getting those people into the secondary interviews, etc. So it can take a little bit of a time to get those people in but it is worth it. The other point would be that we have seen that some clients may be a bit, how can I say this politely? They may believe that it's okay to treat people who are working in another country a bit less respectfully than if they were in the office in Australia, or Hong Kong, etc. And that behavior just doesn't work with anybody. The clients must work together with us to create a team and when we get that team environment going and we have a mutual respect, that's when you get excellent results. For us, it's key to have a client that is aware that they must put effort into the contract, into the project. That's key for us. And because there's lots of good people here and that they do excellent work, but the mindset here is you have to be part of a team. If you're treated, we will talk down to, then you won't get the results that you need.
Henry:  I strongly agree with you with that with regards to the aspect of disrespecting everyone from anywhere and from any point of life.
John:  That's it. We set out like that and we've had our clients and very infrequently, we lose a client. We have about 35 different clients worldwide now. As I said, a half of them just under half of those are in the Philippines and the rest are worldwide and are long term relationships because that's how we make our money. As a company, we don't make money out of one little project. We make money from long-term relationships with clients and making them improve their business. And if we have a monthly retail to someone, we must be producing results for them. So that's how I sell our business. I'd say I'd go and talk to our clients, go and talk to the guys down in Australia, in America, in Hong Kong, Singapore, in Dubai and talk to those people who are our clients, who've been our clients for 5, 7, 10 years. And the only reason they keep paying the bills as they come in from The Northern Office is because they're making money out of it.
Henry:  The Northern Office actually sounds like a very thoughtful company to be working with and you guys sound great.
John:  I'm blushing now, it's hard work. It was funny when you approached me to do this I was like, 'My gosh. Why us?' and then I started thinking to myself, 'To run a company for 12 years and be successful over that amount of time, you must be doing something right.' And to be able to keep clients for that amount of time as well, it's been a roller coaster sometimes, running business here in the Philippines there are, as we mentioned, there are very great aspects but there are the downsides as well. And with the growth in the BPO industry has been very detrimental to us in some ways over the years – we've lost staff due to the BPO, the new BPOS opening and offering bonuses and etc., etc. So sometimes it's been difficult in that way. But on the whole, it's a very good experience so far for our staff as well, we keep staff for a long time, and for us as well.
Henry:  Well, since I'm sure at this point our listeners would be interested in talking to you John and getting in touch with The Northern Office, can you tell us the best way to reach out to you guys?
John:  Our website, thenorthernoffice.com has our contact details on there or you can approach me on [email protected].
Henry:  Alright. Sounds great and that's all our questions for today and thank you so much for your time John. We really appreciate you coming on the show.
John:  No problem Henry. Glad to being part of it.
Henry:  That was John Morgan of The Northern Office. We just finished talking about TNO and what they bring to the clients and to their employees. Also, if you want to know more about The Northern Office you can go on www.thenorthernoffice.com. Transcripts, audio and archive are available at www.offshoring.com.ph. You can also find our social media pages there so make sure to like, follow and subscribe. You've been listening to the Outsourcing and Offshoring Philippines podcast with Henry Acosta.