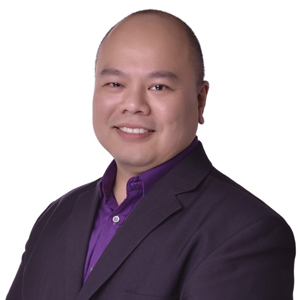 Guest: Romulo Reyes
Presenter: Henry Acosta
Guest Bio:  Mr. Romulo Reyes is the Director of Operations and Strategy of Elite Global Sourcing. He is responsible for the organization's operations, business development, corporate strategy, client relations and instigate high performance culture. Romulo joined the company in 2014 and brought with him his extensive experience in different industries such as game development-publishing, business process outsourcing and mobile telecommunications. Prior to joining Elite, he has served as COO for Optivetech Corp., General Manager for Gamebowl Inc., Business Development Manager for Cosmic Technologies Inc. (Cherry Mobile) and Operations Manager for Convergys Philippines Inc. Romulo earned his Development Communication degree from the University of the Philippines.
Segment overview: Elite Global Sourcing is an international Game Management Solutions Provider based in the Philippines with our corporate offices located in United States. Elite has been in the outsourcing and offshoring scene for almost a decade. It started out providing customer service, quality assurance, and community management services for game publishers.  As the company matures, Elite has extended their services and now offers social network management, SEO, Viral Marketing, eSports support program, and payment gateway systems.
Romulo Reyes, Director of Operations, is here to talk more about their services, their core values, how they keep up with the changes in the demands of Game Publishers, and why Philippines is a good place to build the extension of your business.
Address: Unit 410 4th Floor, Emerald Ave, Ortigas Center, Pasig, 1605 Metro Manila

Contact: (LOCAL) (02) 584 9951

Website: www.elitegsl.com
To know more about Elite Global Sourcing, listen to the podcast below.
The interview will start at the 35:50 of the podcast episode.