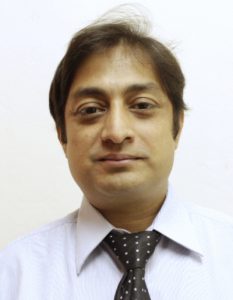 Guest: Jasjit Anand
Presenter: Henry Acosta
Overview: Our new episode features Jasjit Singh Anand, the Vice President & Head of Business Development over at Asiatel Outsourcing . In this podcast, we talk about their coverage around the world, their specialty in the outsourcing industry and what you have to know when you start outsourcing. If you want great insight on how to jump start your business, then listen to this episode.
Address: 

Philippines

U1907-1910 Hanston Square Bldg., San Miguel Avenue, Ortigas Center, Pasig City, Metro Manila, Philippines 1605

Hong Kong

Suite 1605 Pacific Plaza,410 Des Voeux Road West, Western District, Hong Kong

Contact: INTERNATIONAL – (852) 2877 7881

Website: www.asiateloutsourcing.com
Listen to our talk with Jasjit and Asiatel Outsourcing with the podcast below!
– TRANSCRIPT OF INTERVIEW –
Henry Acosta:  This is the Outsourcing and Offshoring Philippines podcast. I'm Henry Acosta, the host of the podcast and our guest today is the Vice-President and the Head of Business Development at Asia Telecom. He is Jasjit Anand. With all that said, welcome to the show Jas and thank you so much for your time and for stopping by.

Jasjit Anand:  Thank you so much Henry for calling me on your show.

Henry:  So can you tell us a little bit more about yourself and what kind of work you do for Asia Telecom?

Jasjit:  Alright. So Asia Tel, we are a Hong Kong-based group and we primarily have two businesses, one is telecom and the other is outsourcing. And telecom is largely into the wholesale space, with connection with a lot of carriers and on the outsourcing side, we do practically from A to Z, a variety of processes for our customers that includes call center services, back-office, graphic design. We also do a lot of NOC and IT support and collections. So these are the five areas that we work and I am the country manager here in the Philippines and we take care of the entire outsourcing and the telecom back-end for all the capital business.

Henry:  It sounds like you guys have everything. Your scope is very versatile that you guys cover almost everything about outsourcing.

Jasjit:   The reason for that is our model is slightly different from other outsourcers. What, they maybe are actually serving the market is slightly different. Our model is that we are trying to bring the international clients here and we help them set up their offshore teams in the Philippines. So our customers can range from SMEs to mid-corporates and our focus is helping them set up the back-office team, which means it's not just focused on one product. We're not doing product selling, we're doing solution selling. So if a customer only needs four call center agents, he just need four but he might need an accountant, he may need one graphic designer. So our solutions are pretty much customer centric and that's the reason why our coverage is wider in terms of services.

Henry:  I like the way you put it where you're not selling their seats or anything, you're actually selling the solution to what a customer needs.

Jasjit:  Exactly and the products they come out of the customer need, like for example, when we started off, we were very outsourcing focused four years back. That we're very outsourcing focus, we were very product focused that we offer inbound customer support, chat and call center services, appointment booking and I think that was not a very good proposition to have. The proposition is now overarching, is that we can be your team in the Philippines. And with that approach, what we've seen is we've got a lot of customer interest because a lot of the time, customers have a particular need in mind but when we sell a product, it does not exactly meet the need in their mind. But when we go with something overarching like this, your back office team in the Philippines or your offshore team in the Philippines, they come back to us saying that, "Hey this is what I need and can we do it?" So what happens is the solutions approach is a more vital approach than the product approach and that's exactly what we are trying to do. But like I mentioned, the products do come out like in the sense that sometimes, a customer wants us to handle the mandate for them. So then, we offer them is what we call as the "Outsourcing," or the "Total Outsourcing Model." Sometimes, the customer would want us to offer the entire periphery but they want to take control of the operations. Then the product that comes out of it is managed operations. We offer the manpower, the infrastructure, the IT support and they actually manage the operations directly. And the third product which comes out often is seats, they just want the seats. So products sometimes comes out of the customer need but we don't go out and sell a product to them. We understand their needs and then based on that, we come with the solution.

Henry:  Wow. You guys sound like an incredible company to work with and very customer centric. So I noticed on your website, you guys have offices and headquarters in different countries. So can you tell us a little bit more about that?

Jasjit:  Okay, yes. So Asia Telecom actually is a Hong Kong-based company and our principal delivery center is here in the Philippines but we also have representative offices in Singapore, Indonesia, Taiwan. So what we do is on small scale, if you want to enter Indonesia market, we can offer you call center services in Bahasa. If you want to enter the Hong Kong market, we can offer you Cantonese as well. So we have a little presence in  Asia and that's what we're trying to also add on to our hopper that we're not just Philippines-focused, we're also increasing our focus on Indonesia as a market and also Cantonese. But that's still is what you call, I would say, is at the early stage but we've seen a lot of traction. Interestingly, what we are observing lately is that a lot of customers actually want the business development angle in Singapore and Hong Kong, like lot of European companies are also looking at having a few business development managers in Singapore and Hong Kong so that they can actually grow the market. It's also outsourcing but largely coming on the business development angle, something like inside sales. So there is something happening there and we've seen a lot of traction from European customers.

Henry:  Wow, that sounds amazing. And so since you guys have presence in other Asian countries, what makes the Philippines stand out compared to those countries as an outsourcing service country?

Jasjit:  I think that many reasons, Philippines is an established leader as far as outsourcing is concerned. I think India is another one. So India and Philippines are the two main ones in Asia. And Philippines has a lot of advantages as far as outsourcing goes. The one advantage that we all see is I think hospitality and the customer care is I think is a way of life here, it's very very much the essence of Filipino life. So that really helps, you don't have to train agents to be customer centric. I think it's already there. I think the starting point is we all find as outsourcers, something incredible here. Second, I think obviously is the talent pool in terms of numbers. There are almost a million graduates coming out every year. Not all are what you call well-trained but some of them are trainable. So there is a good supply of talent, a good youthful population. And I think one more point in outsourcing business we have to also keep in mind is that the salary costs are not so high in comparison to Hong Kong and Singapore. So obviously, this makes Philippines the three factors if I have to put it to summarize again. One of that is in the customer centricity, second is the talent pool availability and third is the cost. All three put together makes it a very attractive destination for outsourcing.

Henry:  Those are very good examples. So your clients, where are they usually from? Where do you guys usually get your clients?

Jasjit:  We have a very interesting model there. We have a lot of customers coming from Hong Kong, Singapore and Australia and we have some customers from Israel and Spain. And also, while mentioning it last, I'm not trying to undermine it, but USA is also a very big market and it really works very well for us because U.S. is a big market. It's comparatively easy to attract those customers. And then for U.S., we have a balancing time in Asia which is Hong Kong and Singapore. These 6 or 7 countries are the focus areas for us.

Henry:  And it's amazing to me how you guys have clients even from the Middle East and Europe, Spain and Israel. We don't usually hear that from other outsourcing firms.

Jasjit:  Which is true. We also have a customer from Bahrain which is a very large customer for us. So yes, I think what we have tried to do is, see the US market actually kind of comes to you through a lot of other means, there are a lot of arrangers, there are lot of arrangers in the middle. From Google, you get a lot of inquiries from the US. So US is such a big market that it cannot be ignored. But from our own what I call a strategic standpoint, we are focused on some different markets like Hong Kong, Singapore and the Middle East. So we find it a little less saturated so we keep focus on those markets.

Henry:  Well, for those who are interested in outsourcing to the Philippines, can you tell us about what is that one thing that they should know about before they start outsourcing? I mean I'm sure you get a lot of enquiries. So if they're listening right now, was that one to you on a tackle?

Jasjit:  I think two or three things are very important to be kept in mind before outsourcing is first, I think the customer should be clear about the requirements. I've seen that a lot of customers they are trying to expand and they consider telecalling maybe as one of the options for example. There's no magic wand here in the sense that just by agents calling, customers would not really start buying. Unless the customer is very clear about the strategy and his preposition and also about exact database that he wants to target. Success sometimes takes time. So I think planning and exactly understanding what you want to do with outsourcing is a very important requirement, a prerequisite from the customer angle. And with our experience as we really need more and more customers, what we also evaluate before taking an account is that how ready is the customer. If the customer is not ready, then I think we delay it because we are working towards customer objectives and sometimes I find that the database strategy is not clear and nobody else can decide other than the customer and as the outsourcer we can draw that line for why do we know exactly where we have to hit. So I think that's one very important thing is preparation and the customer should be prepared. Second thing I think what the customer should be, we encourage is that they should do pilot. Don't go with 50-60 seats straight away, start with 8 seats, 10 seats, 5 seats depending on what size the customer, 20 seats because a pilot size or a corporate will be different, a corporate will be different from an SME. I think pilots are very important because those first three months, also when you have a practical feel to it, you can rectify the processes, you can rectify the spiel, you can rectify the whole game and you can get better results. So that's the other thing and third thing obviously is I think which I also advise customers is that expect some churn at the start of the campaign because some agents or some employees, the customer may not like. Some agents may not be very comfortable with the campaign. So there is always a little churn which is there at the first month before we find the right mix. So these three things have to be kept in mind before we start off.

Henry:  That's a great answer and thank you so much for enumerating them. I'm sure our listeners, they appreciate the answer. Well with regards to your clients and how you guys bill them, is there a certain system that you guys follow or do you guys have a particular billing way of just doing it by the hour?

Jasjit:  There are multiple models that we follow. So what we usually avoid is performance-based campaigns that as a strategy, we have not really ever encouraged. So one model that we follow is the "oddly billing" and the other model is as the campaigns, they become more tenured. We also move some of the campaigns into a hybrid model where there could be some kind of downside protection for the customer and at the same time, there is upside for us for performance. So these are the two ways we typically bill – hybrid and oddly.

Henry:  And for your campaigns or for those people who start out with outsourcing, how long is the transition usually from let's say doing a pilot stage to actually getting fully involved and having a stable system?

Jasjit:  I think first three months away are critical. First three months are very critical but the pace can last from three to six months. Different campaigns would have different period but I would peg it somewhere between three to six months before it can be a full blast, some organization in place.

Henry:  And so you just have to keep on your mind again to follow the pace and it takes time.

Jasjit:  Yes, sometimes you get results much faster also and again like I have mentioned earlier, it also goes back to how well-prepared the customer is, how meaningful is the engagement before we start off. So those elements do matter but yes, sometimes you get success in month one also. But three months I think I would say is the critical period for any campaign.

Henry:  So for those interested with you guys with Asia Telecom, can you tell us where people can find you in the Philippines?

Jasjit:  Our office is in the Ortigas Center. We are in Hanston Square Building but to know more about us so the customers can visit our website which is www.asiateloutsourcing.com and they can also email us [email protected] and my own email ID is [email protected].

Henry:  Awesome and thank you so much for letting people know your contact details too. I'm sure at this point, some of our listeners and potential customers of you guys, they're curious with how your offices look or your physical location. So when someone walks in to your offices, can you just describe to us what they're going to see when they walk into your offices?

Jasjit:  So I think once you walk into our office, what they will see is a very well maintained, the clean call center setup. We have about 150 seats in Ortigas Center here and there are conference rooms and meeting rooms. So it's a typical call center set up but well maintained, it's very professionally set up. And we have a small setup in Indonesia as well and we have a small setup in Hong Kong too. So these three places we have what you call small setups.

Henry:  For our last question, can you leave us a takeaway message for those interested with Asia Telecom?

Jasjit:  Yes. I think my message here is that what we do is slightly different from other outsourcers like I mentioned at the start, we are not here to sell products to you, we are here to offer you solutions. And our principle preposition to you is count on us to set up your offshore team in the Philippines and we cut across domains. Call center happens to be one of the biggest segments that we have but other than that, we offer many other things – we offer back office services, we offer graphic design, we offer NOC and IT support, collections. So the activities that we offer, the processes that we offer are wider than a typical outsourcing. Look at us as your back office or your offshore team in the Philippines, don't just look at us as a BPO or a call center. Our preposition is wider. That's all.

Henry:  Alright, that was a great answer. It was great having you on the show Jas, thank you so much for your time.

Jasjit:  Thank you so much Henry and pleasure of having spoken to you. Thank you.

Henry:  That was Jasjit Anand, the VP and Head of Business Development at Asia Telecom. To know more about them and to find out what they do so you can get in touch with them, please do visit their website at www.asiatel.com.hk. And to learn more about the Philippines and its ever-growing BPO industry, please visit our website at www.offshoring.com.ph and we're also on all major social media pages so please just search for "Offshoring or Outsourcing Philippines podcast" and you can find us. So please like, follow and subscribe. I'm Henry Acosta and this is the Outsourcing and Offshoring Philippines podcast.