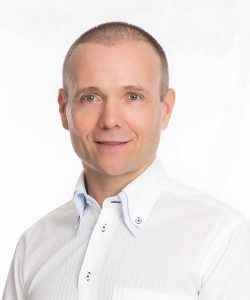 Guest: Tim Vorbach   
Presenter: Henry Acosta
Guest Bio: Tim is the President and Founder of EMAPTA and serves as the company's Chief Visionary Officer, constantly coming up with innovative ideas to move the organization forward. His deep understanding of SMEs and the insights gained from a lifetime of developing market-leading companies serve as the foundation of the EMAPTA business model. He spearheads and provides strategic direction to the company and possesses the operational and business acumen needed to acquire, sustain and support clients in their transition to a high quality, dedicated and customized offshoring solution.
Tim has been actively managing multiple companies for over 28 years. Prior to setting up EMAPTA in 2009, he established the first commercial cleaning company that franchised operations in Australia, the first company to import and distribute electric adjustable beds across Australia, and has founded companies in Australia, New Zealand, Philippines and the US.
Segment overview: Back in 2004, Tim outsourced a call center work to a BPO in the Philippines and he was surprised by how efficient and cost-effective the service was. Tim realised that the Philippines offers an enormous pool of talent, which can perform not just voice work, but a whole range of knowledge work – the accounting, marketing, customer service, a whole range of services. He then decided to set up his own back office operations in the Philippines for a successful national business in Australia, giving birth to EMAPTA.
EMAPTA, which came from the initials of his family – Elizabeth, Mark, Amanda, Paul, Tim and Adrian – has helped hundreds of small businesses in Australia and created hundreds of jobs for highly talented and skilled Filipinos since 2005. They have clients in Australia, New Zealand, UK, US, Middle East and SE Asia.
EMAPTA specialises in General Business, Accounting and Financial Services, Legal, Marketing, IT Support, Media, Transport and Logistics, and Retail. As the motto of EMAPTA says, "Whatever your business is, and how many people you need to hire, if the skills required can be sourced in the Philippines, then the activities can be offshored with EMAPTA."
Address: 2/F and 7/F, 6780 Jaka Building, Ayala Avenue, Makati, 1226 Metro Manila

Contact: (LOCAL)+61 1300 900 998

Website: www.emapta.com
To know more about EMAPTA, listen to the podcast below.
The interview starts at the 1:18 mark of the podcast: