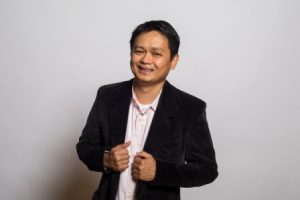 Guest: Jet Castro
Presenter: Henry Acosta
Guest Bio: Jet Castro is proficient in Software Architecture, Engineering, Project Management, Development and Implementation. He has more than fourteen years of Internet, Mobile, Client-Server and Host Mainframe application development experience in a multi-tiered environment using various tools and technologies such as Java and .NET. He is Sun Microsystems Certified on both Programmer and Web Component Developer and has been working with Java EE and Open-source related technologies for over a decade. Jet founded Solutions Resource in 2008 and is currently the managing director. Solutions Resource has both onshore operations in Seattle, Washington as well as offshore operations in the Philippines.
Segment overview: Solutions Resource is a software development services company specialising in web, mobile, and big data software development solutions using various open source tools and technology. It was founded by Jet Castro back in 2008, and he joins us in this program to share how Solutions Resource started and what are the advantages of establishing an offshore office here in the Philippines.
Address: 

Seattle Office – ExtraSlice Bellevue
3600 136th PL SE Suite 300, Bellevue, WA 98006 

Philippines Office – Suite 4, UP Ayala Technopark, CP Garcia corner Katipunan Ave. Diliman, Quezon City 1101 

Contact: 

Philippines – (632) 433-1409

Seattle – (888) 499-0927

Website: www.SolutionsResource.com
To know more about Solutions Resource, listen to the podcast below.
Our talk with Jet Castro begins at the 24:15 mark of the podcast.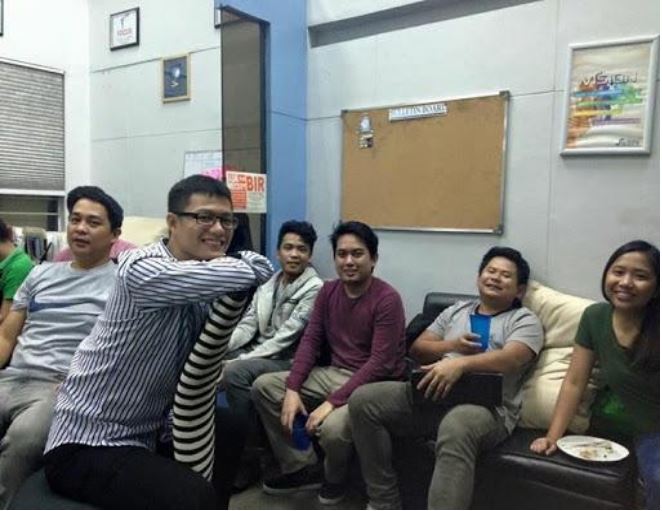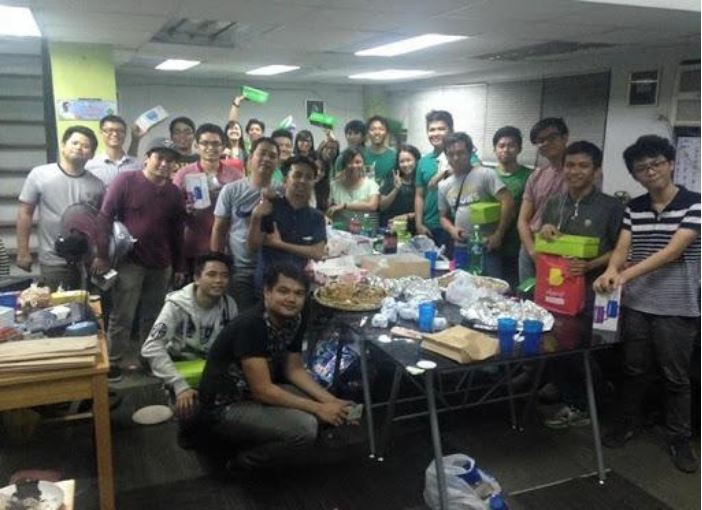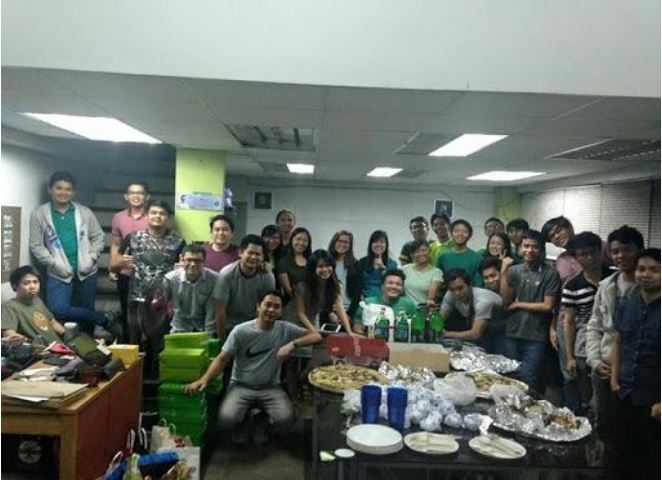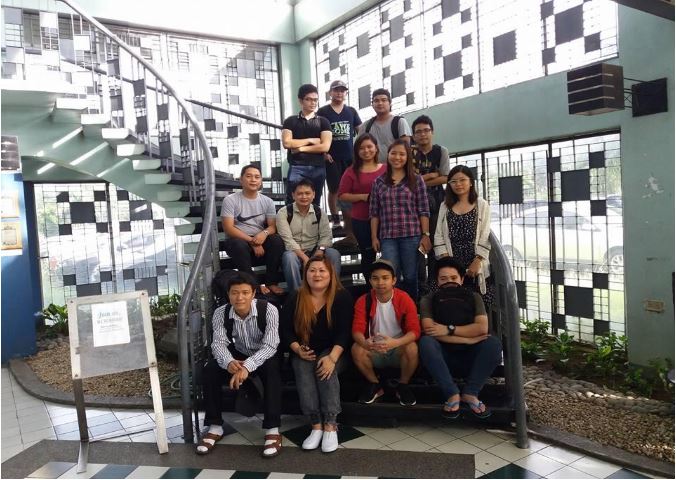 Transcript
Henry Acosta:  This is the Outsourcing and Offshoring Philippines podcast with Henry Acosta. Our guest today is Jet Castro. Jet is joining us today all the way from the Washington State. He is also the Managing Director of Solutions Resource. Solutions Resource is a Philippine Software Engineering Company that builds world-class applications across a variety of platforms and industries. Welcome to the show Jet and thank you for your time today.
Jet Castro:  Thank you.
Henry:  Can you give us more background about yourself and just tell us how you got started with the BPO industry?
Jet:  Okay. My name is Jet Castro. I am the Managing Director and Principal Consultant for Solutions Resource so I take care of the General Executive Level and Managerial stuff for the company for both the U.S., as well as the Philippine arrangements. How I got started, what inspired me is that prior to starting Solutions Resource, I was actually working for the largest stocking company in the U.S. as an Application Architect. At that point in time, there was a couple of Filipino owned, a bigger IT solutions provider that tell us about the network, 10 or 12 years ago. That got me interested in the business of providing outsourcing services. So after a while, after learning the ins and outs of it, I decided to quit my full-time job and concentrate on my own operations. Like I've mentioned, when I first got started, I opened up the Philippine Outsourcing … in Clark so I'm familiar with the area… and then … before moving to U.P. Diliman, Quezon City.
Henry:  I see. Can you tell us about Solutions Resource? What do you guys do and what are the services that you offer?
Jet:  Solutions Resource is a software development services company. We specialize on doing web, mobile, big data, software development solutions using various open-source tools and technology. Mainly, we do web and mobile applications using either Java or PHP or Android, not Microsoft.
Henry:  You guys create applications, right?
Jet:  Yes. We do applications, create applications for other people.
Henry:  I see. Since you're a Filipino, I wanted to ask what do you think makes the Philippines so attractive as a place to outsource and offshore to?
Jet:  Primarily, it's because of our English speaking capabilities, right? Having been in the U.S. and dealt with other cultures, I could see that the Philippines' advantage over the other nationalities like the Vietnamese or Indians or … because of that English-speaking capability, one. And then the second would be cultural affinity to the West. Filipinos are mostly Americanized so those are the two things I can see we have an advantage of. And then of course, as far as technical capabilities are concerned, we are good in certain types of technologies so that's a definite advantage to our clients.
Henry:  How do you guys usually get your clients?
Jet:  Our business is a relationship business. Mainly, the best form or the most effective form of marketing I have seen so far, is more of relationship, referrals, people that you need, people that trust me. We also get tons of leads from the internet. When we get the leads, we qualify and make sure that they're good leads firstly. But the most effective part I think, is the ones that we see. That's I guess one of our advantage because we work in Seattle, with some marketing, so we get to meet the potential client in person.
Henry:  Where are your clients usually based? Do you get clients from other countries or other continents as well?
Jet:  Currently, most of our outsourcing clients are local here in Seattle. But we do also have our full operations in the Philippines, meaning we do have local projects, local clients within the Philippines itself.
Henry:  Wow, that's so cool. Have you ever had clients fly to the Philippines and meet with their team?
Jet:  Yes. So at one point in time, one of the clients that I had, had to fly all the way to the Philippines, so that he gets to meet the team and have a good feel about what's going on in the Philippines.
Henry:  I was just curious, can you tell us about the transitional period for a client? How long does it usually take for them to transition from having their work onshore to the Philippines and what's it like for them transitioning with you guys?
Jet:  Since we have our onshore, offshore software development model, most of our clients deal with us, with the technical team face-to-face. What's happening is that we have technical leads that are meeting with our US-based clients on a regular basis. These Project Manager, Technical leads are the ones coordinating the work in the Philippines so from their point of view, on their advantage point, they don't even realize that the work is being done in the Philippines, because the people they are dealing with are the people onsite.
Henry:  That's actually really interesting, how you guys meet with them face-to-face first and then you guys are kind of like a middle man at the same time. You guys communicate with the offshore team too as well.
Jet:  Yes. That's basically the model, the model is an onshore-offshore software development model where we have the key management, project management positions in the U.S. site, but the bulk of the work is really done offsite.
Henry:  That's actually the first I've ever heard of that kind of service that you guys offer. That really makes you guys unique.
Jet:  Yes. Based on experience, that's the most effective part because we cannot really expect for people to stay up late, for your clients to do that. We don't want to inconvenient them and at the same time, the developers don't want them as well to always adjust with their time zones. So yeah, that's basically the compromise.
Henry:  For those listening right now, what would be let's say, I'm starting out with outsourcing with Solutions Resource or work with you guys. What can I expect out of you guys working with Solutions Resource?
Jet:  Normally when we get an inquiry or a lead from let's say for instance, from our website, what we try to do is try to meet with the potential client as an exploratory talk and see if there's an alignment between what they're trying to do and what works with that. If there's an alignment, then we may proceed to the next step so that's how we get started with the business or with the projects.
Henry:  Is there anything that people should know about before getting started with outsourcing? What's the best advice that you can give someone who is interested in outsourcing so they can actually do it rather than hesitate to do it?
Jet:  Okay. Mainly, what's important is alignment with what you are trying to accomplish, a bend or alignment. What I meant is, for instance, if I'm a U.S. based company and I'm interested in getting some of my work offshored then I would want to make sure that the company that I select to work with is in alignment with what I'm trying to accomplish – their specialization. Obviously, like I've said, there are advantages that we get to meet the U.S. client face-to-face and then at we could least discuss with them and what we can do for them in person or face-to-face. From then on, we can eliminate if there's a need or at least figure out if there's a match between them and us.
Henry:  I think that's really great how you guys have a face-to-face meeting with the client too. That builds really a good foundation on your relationship, so you can actually put trust into it. For those interested in talking to you Jet and getting in touch with Solutions Resource, where can they find you in the Philippines and in the U.S. also? What's the best way to contact you guys?
Jet:  Like I've said, we're based in Seattle, Washington so we have an office here. In the Philippines, our physical location is at the U.P. Ayala TechnoHub in U.P. Diliman, Quezon City so they could also visit the site there. But the best way to contact us would be on our website. There would be a 'contact us' form there, also our 800 number is also posted in there.
Henry:  Well that's all our questions for today and it was a pleasure having you on the show, Jet.
Jet:  Alright, my pleasure. Thank you.
Henry:   And that was Jet Castro. Jet is the Managing Director of Solutions Resource. We just finished talking about Solutions Resource what they do and who they are. You can find out more about them on their website at www.solutionsresource.com, no space. This podcast is available on SoundCloud, YouTube and iTunes. If you're interested in knowing more about the outsourcing and offshoring industry in the Philippines, you can visit us at www.offshoring.com.ph. For updates and tips and advices on the BPO industry in the Philippines, make sure to follow us on Facebook and Twitter. I'm Henry Acosta and this is the Outsourcing and Offshoring Philippines podcast.