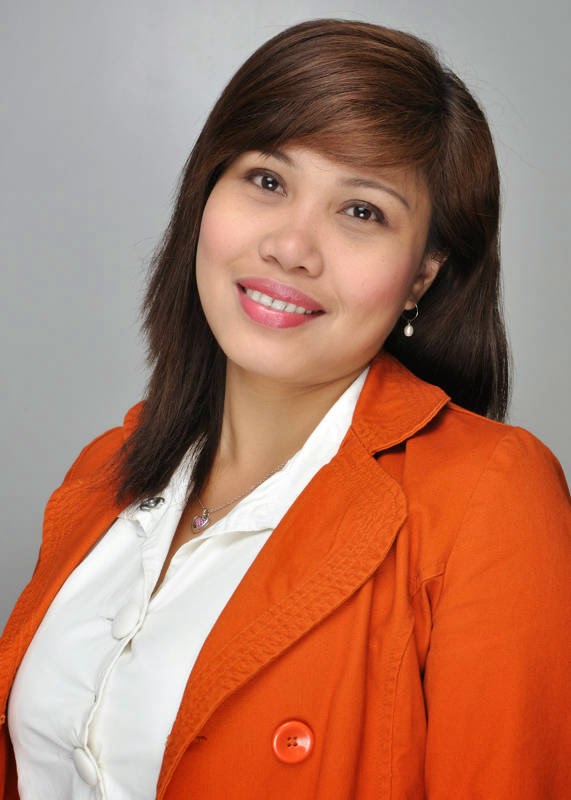 Guest: Lachme (Mae) Reboton
Presenter: Henry Acosta
Guest Bio: Mae Reboton is the Corporate Sales Executive at the House of I.T. Group of companies. She started from humble beginnings in the BPO industry back in 2004 by working as a Technical Support Representative. She now works as the Corporate Sales Executive at House of I.T. as she helps them with improving customer relations!
Segment Overview: House of I.T. is an Australian BPO Company that has clients all around the world. House of I.T. is a well achieved BPO that has certifications that prove that they are the right partner for you when it comes to starting up your own BPO firm or even outsourcing and offshoring staff here in the Philippines! Equipped with many houses and the vision to grow alongside their clients, they provide the best of what technology has to offer to their clients all around the world.
Address: North America – 1621 E 6th Street #1130 Austin, TX 78702 || Asia – 1F-4 Business Center 10, Philexcel Business Park, Clark Freeport Zone, Philippines 2023


Contact: Melbourne – (1300 791 219) ; Cebu – (o32 412 0602) ; Manila (02 672 7823)|| [email protected]

Website: www.houseofit.com.au
To know more about House of I.T., listen to the podcast below!
Our talk with Mae begins at the 1:40 mark of the podcast.
TRANSCRIPT
Henry Acosta:  You're listening to the Outsourcing and Offshoring Philippines podcast and I am Henry Acosta, the host of the podcast. Our guest today is Mae Reboton, she is the Corporate Sales Executive at House of IT. She's joining us today to talk about House of IT, what they do and who they are and what exactly they do and offer in the BPO industry since they're not your usual tech company that offers outsourcing services. With all that said, thank you so much for coming in the show Mae. It's great that you could join us today.
Mae Reboton:  Hi Henry. Thank you also for inviting us and to be part of your show. It's great that someone is advocating time to really get to know the BPO industries in the Philippines. It feels so great to be part of your list of those BPO industries or companies that you've interviewed in the past.
Henry:  You are always welcome on the show Mae and we really appreciate those kind words. Thank you.
Mae:  Thank you too.
Henry: Can you tell us a little bit more about yourself?
Mae:  House of IT is actually a 10-year-old IT company in Cebu particularly. And over the years, we have grown. What started out as an IT solutions company became big. It's a bigger house that contains four core services. The first one is our 'IT Solutions'. It basically focuses on providing software and hardware services as well as helpdesk and support. And added to our list recently is our fiber-optic infrastructure, where we partner with one fully certified fiber-optic training center, that's 'Nexus-Net'. We basically house everything about IT, be it software or hardware or a combination. We even provide internal support to some clients in Australia and in the Philippines. The second division that we have for services is the 'Back-office'. Offshoring services so we call it, which is for transport industry that's responsible for a global supply chain management. This is purely the back-office part wherein we provide a team of offshore operators to process the supply chain shipments of freight forwarding industries. The third division that we have is our 'Digital Media and Creative Services'. We venture into web development design, graphics, animation and along with that would be content writing and the entire package for digital marketing. That's basically connected with our IT services as well. Lastly, we have 'Seat Leasing and Managed Office Services'. We provide office space for those who would like to start up a BPO business, be it small or medium enterprise. There's a leased office that we offer which is equipped with the necessary technologies. Latest IT infrastructure, we are the one who set it up with fiber optic platform for greater bandwidth. So anyone who would like to actually jump start a small BPO or call center, we call it 'Operation' and they don't have the space to actually start with, House of IT seat leasing can offer that services. And we readily offer as well our recruitment, our virtual recruitment process and system as well as accounting. All of these services, all of these core services that we have is basically connected with IT, Information Technology.
Henry:  It's really cool how you have specifics in different kinds of branches. All of which work together to help bring out the best service that you can provide to your clients.
Mae: The truth be told, we have clients who actually got our services, not just on the back office side of it, but we offered them at least three of our core services – that's IT solutions, we provide help desk support and then we have a back office team for them and at the same time, we design their website, we create graphics and animation for them. Everything that would actually be necessary and essential for their business to grow.
Henry:  It sounds to me that you also provide the full house of IT services that's why you are called House of IT.
Mae:  Yes. It's housed by many services that's IT-related.
Henry:  It seems to me that you set the bar really high in terms of services and what you offer. Can tell us a little bit more about what sets you apart from other BPOs that offered the same services?
Mae:  Well I'm proud to say that just last November, we were granted the ISO certification, that's an International Standardization of Organization for two standards. We are certified, actually just today, we received our certificate. It's sent out by the agency. So we are ISO certified for 27001, that's Information Security Management Systems and 9001 2015 version that's Quality Management System. House of IT is now one of those companies in the Philippines who are certified in two standards. I guess that would make us stand out, I can say.
Henry:  Wow, that sounds great and congratulations on your certifications. How does that benefit you and your clients?
Mae:  Well, how does that benefit? It's a very big factor, why? Because nowadays, business entities or organizations would look into not just what you can offer but it's more in the 'How'. How you actually process everything? How is this being done from start to finish? And we also look into or most of the clients since we're serving I would say in a geographical, I mean in a global scale, we have clients from all over the world. It's very important that they would look into the processes that we have and the quality objectives that we have as an organization. We actually somehow comply with what is the standard for all international organizations. And I would say it's a very, very tough process when we started. When we applied for certification, it's a whole year of preparation and there's a lot that we have learned not just for us, but the CEO himself as well. So, bearing the ISO standards and these certifications is something that we can gain more visibility, increase our visibility and increase market share all throughout the world.
Henry:  Once again, congrats on your newly acquired certifications.
Mae:  Thank you.
Henry:  And can you tell us about your geographical footprint? How far is your reach around the world?
Mae:  As what I've mentioned, we are tapping a global scale of market. Currently, we have clients from Australia, New Zealand, UK, U.S. and some parts in Asia. And I'm sure that there's more to come this year.
Henry:  It sounds like you are really growing.
Mae:  Yes, we are.
Henry:  Can you tell us a little bit more about your offices? People can find you in Cebu City, am I correct?
Mae:  Yes we are and to really justify the growth that we have, we are planning to actually open an office in Manila. In fact, we already have started in Manila. We have an office in Manila. It's just that it's not per se technically an office yet because we're working on having our own floor in the building and we are in the middle of the process. And to visualize, to put into vision as to what the CEO is planning to have from this year and in the next years to come, we will be expanding and we'll have an office soon not just in Manila but we're looking at having an office in Davao too.
Henry:  Wow. It sounds like you have rapid growth all over the Philippines. We hope to get updates from you soon in a few months.
Mae:  Sure, sure. We would love to actually share what we can offer, what we can actually provide, because it's also a big help to Filipinos if we actually have a company in the Philippines or an investor where in it's really growing, we are giving a lot of opportunities for employment. Here in Cebu when House of IT grew for the past 10 years, we are offering a lot of opportunities to Cebuanos, fresh graduates, IT graduates because most of the people that's working in House of IT are IT Millennials.
Henry:  About being in Cebu City, does that affect how you get clients? I mean the Philippines is mainly known for Manila as the main business sector.
Mae:  Well, since I joined house of IT, I could not remember a client taking into consideration the geographical location. Most of the clients that I've actually handled and interacted with, they would look into specific requirements which is mainly on how we do things and what can we deliver. With regard to geographical location or us being in Cebu, it's really not sort of a concern to them. We really do not have a client wherein they require a certain location that it has to be operated in this area or in this area, no. We're happy that with the clients that we have, they will not really go into questions of , 'Where are you located?' as part of it but them saying, 'No. We don't want Cebu' something like that, no. They're all good as long as we can deliver their requirements and deliver the services that they are asking from us or that they offshore from us, then it's pretty good.
Henry:  Awesome and that's great. About your clients, how big or small are they usually?
Mae:  Actually right now, if I am to really enumerate like based on the core services that we have, for IT services, we have clients from Australia and in the Philippines. I can say they belong to the medium enterprise. It's not that we don't cater small but it would really be dependent on what exactly the need of client is. Like what I have said when I mentioned the fourth core service that we offer which is seat leasing, if they just really would want to jumpstart a small operation, we can really offer them our services. With the current clients, existing clients that we have for IT and the back-office team for logistics, I can say they are in the medium enterprise.
Henry:  Awesome and thanks for letting us know. I think it's great that you are ready for any sized clients. It goes to show what kind of company you are and what you are trying to strive to become.
Mae:  We don't actually look into how small or big. In fact, we actually would want to help out those businesses that just started up and we would want to be a part of their growth. Truth be told, some of our clients from Australia, they started out getting like 5 to 7 operators and then eventually, they grow big. Getting more than just what they started, it's a very good sign that their business has grown and being a part of that growth is a very big fulfillment for House of IT, which means that we significantly or we give out a significant contribution to that part because we deliver the good services and so their business grow and so we grow too.
Henry:  It sounds like a partnership that businesses can look forward to since you encourage each other and help each other grow.
Mae:  It feels so great to grow with your clients.
Henry:  I'm sure people are interested in working with you already at this point of the interview or our listeners would be really interested with House of IT. I'm just curious, can you tell us about the way you bill your clients and how your system works when you are billing them?
Mae:  When it started, there isn't actually a solid system. But eventually as the company grows, we venture into a particular platform or system since like what I have said, the owner of a House of IT is really into information technology. We've found a way, we've found a platform to actually if you refer to generating clients or generating leads, we found a way to actually get a particular market, a target market for every core service or for every line of business that we have. Eventually it worked, it was effective and we will continue doing it. We have our own way of getting a target market where strategically, getting a target market.
Henry:  I just wanted to slip this in the interview. Can you tell us about how your offices look like and just give us a gist of the size and what people can expect when they walk in? Also, can you tell us where you are located in Cebu?
Mae:  Cebu office is located in Kasambagan, Mabolo. That is in Crown 7 Building. We occupy two floors. Just last year, we opened 8th floor. We occupied 7th floor and 8th floor now, so that's growth. Then we already have an office in Makati and just like what I have said, it's not yet completely set up because it's still a work in progress. That's in Palanca Street, Makati City. And for another office because we might be opening another one in Manila, I don't have any specific details for now, but we are really looking out of opening another one and in Davao. That's something that we can give you out in the future. For now in Cebu, Crown 7, 7th and 8th floor, that's Kasambagan, Mabolo. Right now, we have about 300 employees.
Henry:  It sounds great and I'm 100% sure that there are a lot of people who would actually want to talk to you already at this point.
Mae:  Well, we look forward to like getting more and House of IT is actually open to anyone who would like to to visit. In fact, part of our advocacy is to actually partner with schools since IT is right now, one of the most offered degree in colleges and universities. We actually offer partnership or we had already set in partnership with some of the universities in Cebu to actually have their IT graduates or what do you call this, IT graduates, fresh graduates to actually visit House of IT. If they're interested to actually work at the House of IT, we have a separate program for recruitment here in Cebu.
Henry:  That's very impressive and it sounds like you have a great program for people not only fresh grads but also other people who are looking to get a jumpstart in their careers and get involved with a new business that's looking to grow. How can people get in touch with the House of IT?
Mae:  You can actually find us, of course our website, that's houseofit.com.au. And for the specific divisions of the House of IT like for the back office services, for freight forwarding and logistics industry, we have offshoringtbos.com. And should someone or anyone will be interested to get certified for fiber-optic modules, we also have a separate website for that. That's nexus-net.info. And for digital media and creative services, it's going to be Qurt Global, that's qurtglobal.com. So pretty much, the website is separated for each of the core services but everything is in the House of IT website too.
Henry:  Awesome and thank you so much for telling us. Can you give us a takeaway message that you would want to leave our listeners today?
Mae:  Takeaway message: Well for the past 10 years, the digital world is really a fast-paced world and we, being a part of that generation is something that we have to be at pace as well with where the world is going and heading. Getting information or knowledge about what's the latest, what's trending and the digital strategies and all of that because people right now are not talking anymore over the phone but they're talking through social media platforms and for sure, you're one of that Henry. For those who would like to actually be part of it, we from House of IT with the websites that I've mentioned earlier, we actually provide regular blogs and IT information. We will update you with what's going on with around the world, what's the latest software and hardware, that could be something that people would be aware as what's going on with the technology. I guess that should just fit for the kind of business that we're in.
Henry:  Wow. I'm interested in your blog. Can you tell us about how we can find or where we can find your blog?
Mae:  We actually have House of IT LinkedIn, just search for a House of IT. We have a LinkedIn account. We also have Nexus Facebook page, so that's Nexus-net and the website itself. We also feed our blogs in our official websites.
Henry:  Thank you so much and that sounds great. I'll make sure people can find your blog on our websites.
Mae:  Thank you so much. That would be great.
Henry:  Thank you so much for coming on the show Mae. It was great having you join us today.
Mae:  Same here Henry and thank you too. Keep doing this, okay? You're helping a lot, the Filipino community.
Henry:  That was Mae Reboton. She is the Corporate Sales Executive of House of IT. We just finished talking about House of IT, what sets them apart, their new accreditations and a lot more. If you're interested in them, please do visit them at www.houseofit.com.au. You've been listening to the Outsourcing and Offshoring Philippines podcast and if you like our content, please make sure to visit us at www.offshoring.com.ph.  Don't forget to share, like and subscribe to our social media platforms. We got YouTube, Facebook, Twitter and SoundCloud. Make sure to hit the like, subscribe, comment just to show us some love. I'm Henry Acosta and this is the Outsourcing and Offshoring Philippines podcast.