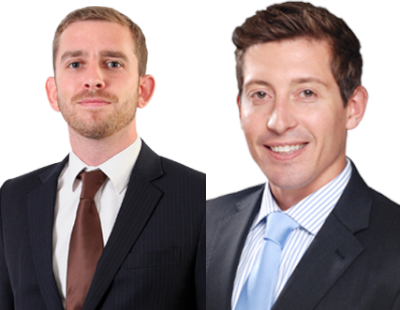 Guest: Tom Cragg and Joe Curran
Presenter: Henry Acosta
Guest Bio(s):
Tom Cragg is the Vice President for Sales at KMC Solutions. He arrived in the Philippines back in 2006 and has been an integral part of the success of the companies he's worked for. He's worked with a successful BPO in the past and has brought his experience and knowledge to KMC Solutions helping them grow tremendously ever since.
Joe Curran is the Executive Vice President of KMC Solutions. He has worked in the Real Estate Industry in the past with Cushman & Wakefield but he has found a new role with KMC Solutions. His role with KMC Solutions is helping the Board of Directors oversee and implement the course of actions they are looking to do. He helps them grow with businesses development and operational excellence.
Segment Overview: KMC Solutions is an ISO-Certified, Flexible Workspace Solutions and Staff Augmentation Provider. With offices located all over the main business sectors of Manila, they are looking to provide their clients the best of the best with their top-tier workspaces and provide capable staff to partner with them and help them grow and establish a presence here in the Philippines.
Address: 25F Picadilly Star, 4th Avenue corner 27th Street, Bonifacio Global City, Taguig 1634, Philippines


Contact: PH – (+632) 779-6540 ; USA – (+1) 303-586-6566 ; AU – 1300 648 158 || [email protected]

Website: www.kmc.solutions

To know more about KMC Solutions, listen to the podcast below!

Our talk with Joe and Tom begins at the 22:10 mark of the podcast.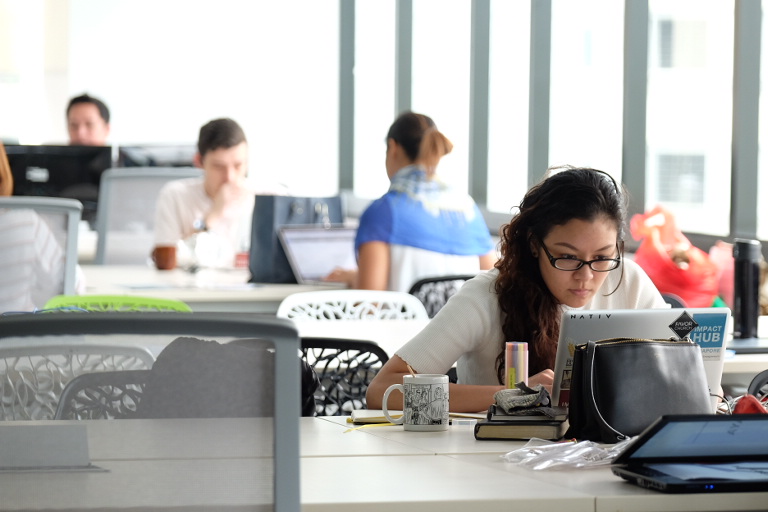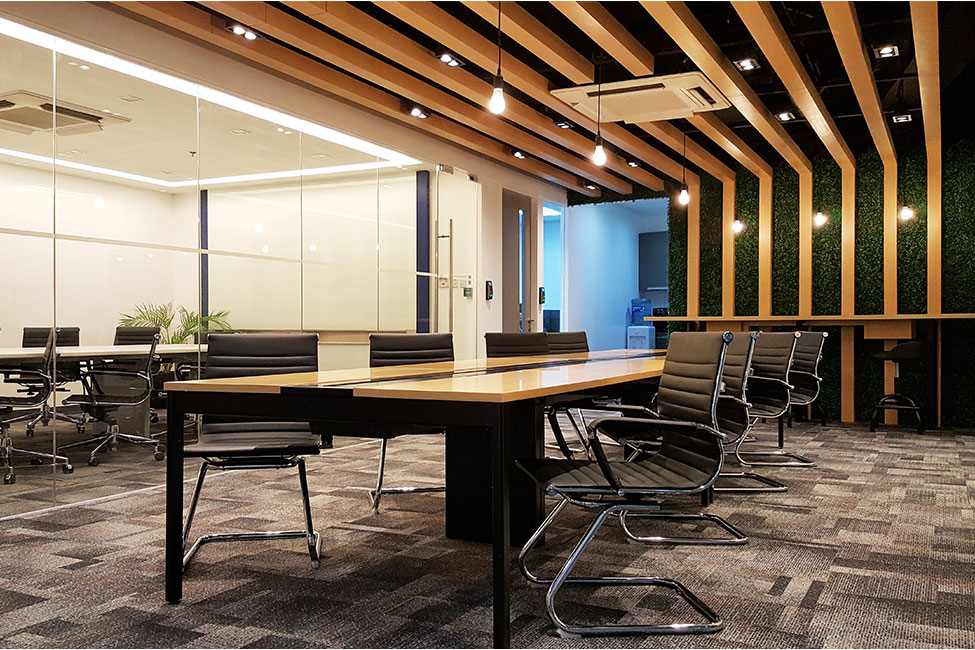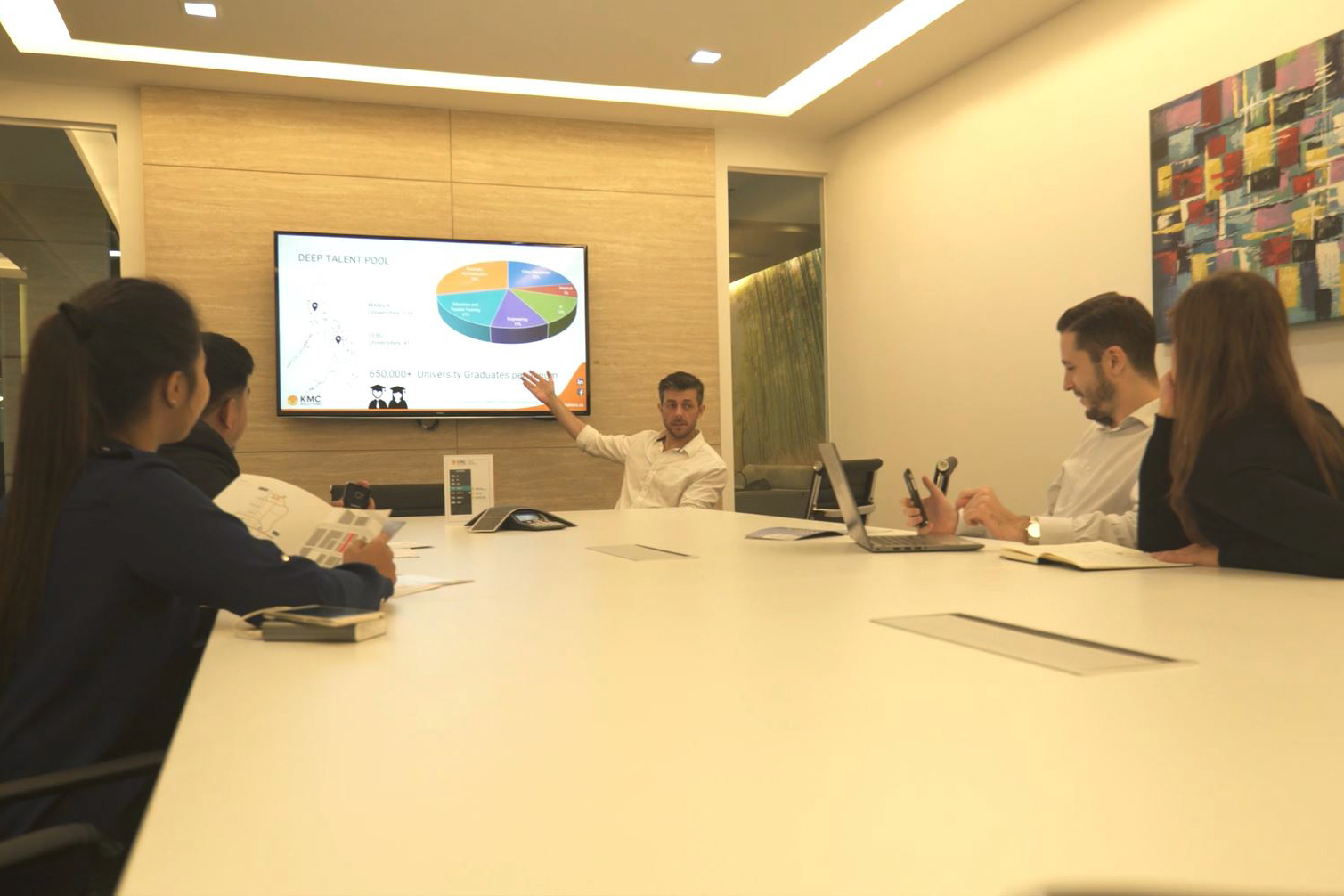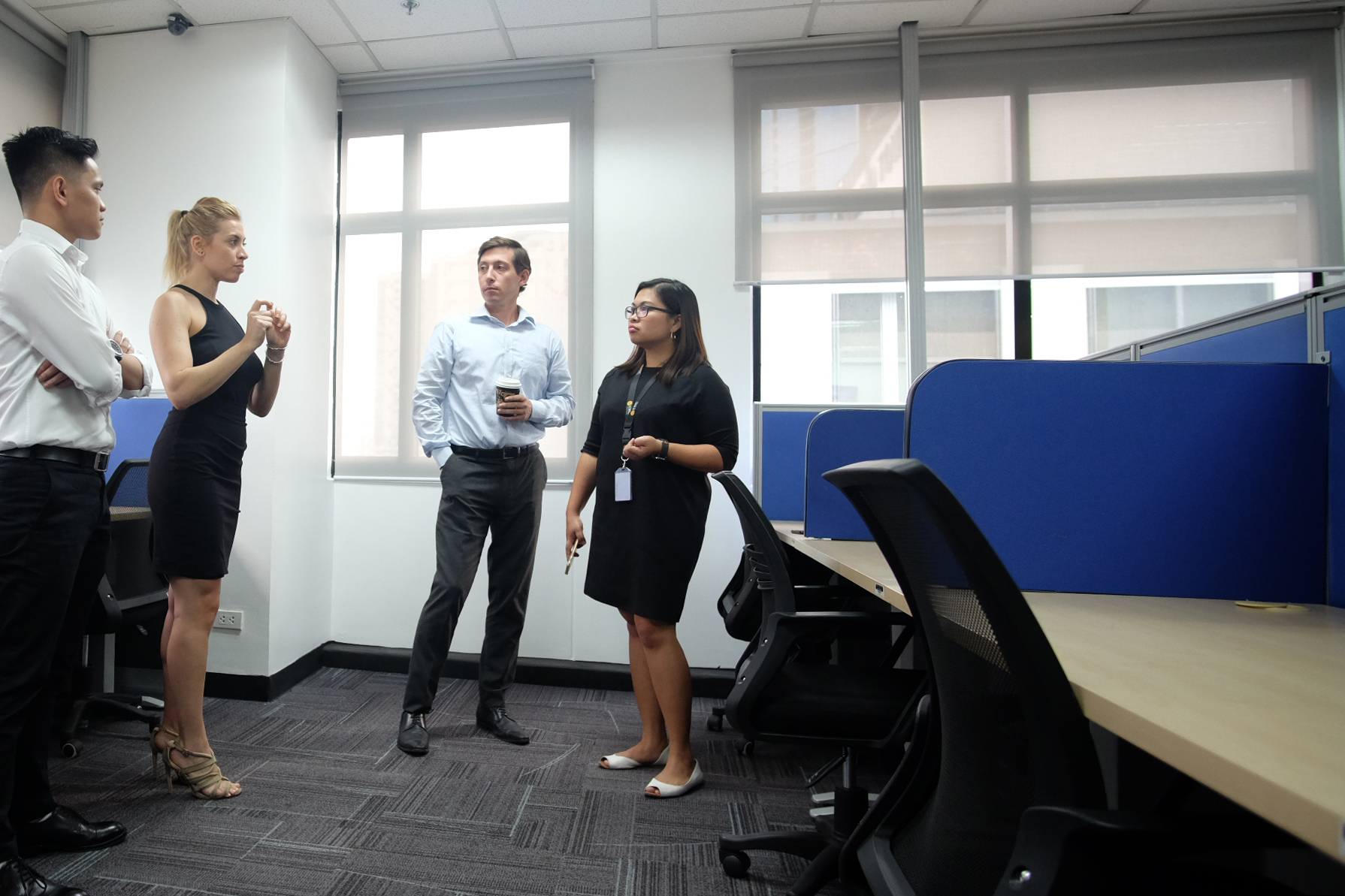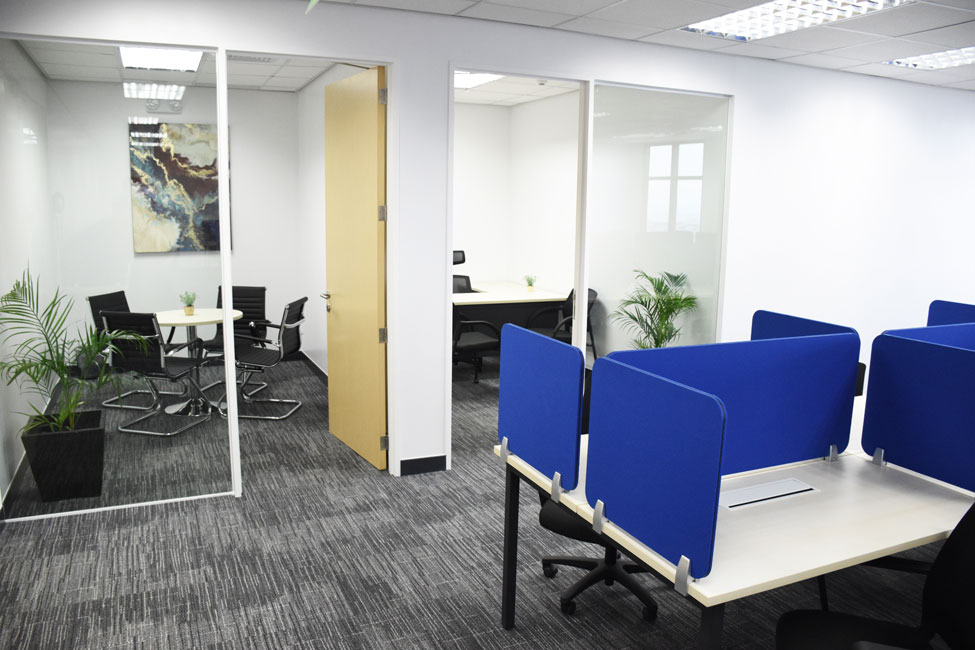 Transcript
Henry Acosta: You're listening to the Outsourcing and Offshoring Philippines podcast. I'm Henry Acosta, the host for this Business and Technology podcast. Joining us today are Joe Curran and Tom Cragg. Joe is the Executive Vice-President and Thomas, the Vice-President for Sales at KMC Solutions. They're joining us today to talk about KMC Solutions and what it's like working with them as a client and even as an employee. Welcome to the show and thank you so much for joining us.
Tom Gragg: Thanks. Thanks for having us.
Joe Curran: Thank you very much indeed.
Henry Acosta: Can you tell us a little bit more about yourselves and what you do at KMC Solutions?
Tom Gragg: By all means, sure. My name is Tom Gragg. I've been in the Philippines now for about 11 years and was born and raised in South Wales in the UK, went to University of Manchester. My first job was here in the Philippines with the medical transcription firm. I now was working with that company for about 5 years as their sort of Operations Managers Stroke, acting General Manager in the Philippines, before joining KMC Solutions for about 6 and ½ years ago. That's me and my background.
Joe Curran: As Tom mentioned, my name is Joe Curran. I'm from Ireland originally. I'm Executive Vice-President with KMC Solutions. I've been in the Philippines for about 14 years now. My background is predominantly under real estate side. I worked as a tenant rep for 7 and ½ years with CBRE, then moved on to be Country Manager for Cushman & Wakefield from 2012-2015 and before coming on-board to join KMC Solutions, 2015.
Henry Acosta: Awesome. Once again, thank you for coming on the show today. It seems like you have been really busy and I appreciate you for making the time to join the podcast.
Joe Curran: Sure.
Tom Gragg: Yes. It's non-stop. It never seems to settle down really which I guess from the Philippines, an industry perspective is good news, right?
Henry Acosta: Yes, that's really good news. Can you tell us a little bit more about KMC Solutions and what you do?
Tom Gragg: Yes, by all means. This essentially, the two sides to the business really. The one side is the staff leasing, that we call it. Essentially a BPO where we hire employees on behalf of employees or virtual teams that say, On behalf of the Offshore companies and manage all of the HR and payroll, the recruitment that I mentioned and give them a desk to sit at and more bandwidth than they'll ever need and all of the tools that they need to do to their jobs. In terms of the hardware, IT infrastructure, headset, dual screens, all that we typically provide our clients – very much on an ala carte basis. The second side of the business is the desks let's say. That can range anything from one person in one of our co-working spaces which is always seen now, very sort of sexy term in the industry. We've also got serviced offices or private offices much like other office providers. We also do build to suit which is more of a sort of whole floor, build specifically to the clients' specifications, long term leases and obviously some cost incentives with that commitment that we get from clients. I guess the other aspect of the seat leasing side with also be disaster recovery. Some tenants will use us for a dark room and others will use us on a retainer. So that in the event that there was ever an emergency, we would allocate to certain number of desks to them in the event that there was a disaster.
Henry Acosta: Can you tell us about the services that you offer to your clients?
Joe Curran: As mentioned by Tom, I guess our main services are on the staff leasing or staff augmentation side or around the facilities, purely on the facilities side. Like as Tom mentioned, with the staff augmentation piece or we call it staff leasing, it goes by a different names I guess in different countries I think. In the US it's known as PEO or staff augmentation, whereas we call it staff leasing here. Meaning to say, we're the employer of record. We recruit, clients provide us with roles that they would like to fill in the Philippines. We then go ahead and commence to recruitment and build up the team on board, provide the on going HR and payroll for our own software that we developed in-house called 'Sprout'. We provide that on going HR and payroll piece, and as Tom mentioned, we also provide the facility. We would equip them with their own room, biometric access which is synced up to the payroll. We will build the team for them. The client actually manages the team. I supposed that's a slight difference between fully managed to fully managed the outsourcing solution versus what we offer. We provide purely the facilities, the HR and the payroll and then the client kind of oversees the day-to-day tasks being allocated to the teams. Like Tom mentioned, on the other side, some company purely just needs us for the facilities. We have over 6,000 workstations now around Metro Manila. A large corporate or a large outsourcing provider may need a couple of hundred seats, 12-24 months, depends. They'll come in and just us purely for the facilities, so without any HR and payroll supports. Those would be the main services that we offer. It's really the cracks of our business.
Henry Acosta: That sounds interesting. About the businesses who are interested in working with KMC Solutions, do you offer your services to small to medium sized businesses, all the way to bigger companies?
Joe Curran: Yes, that's correct. On the staff augmentation, the staff leasing side, it can be anywhere from 5 person teams up to I guess our biggest would be about 400. Most of them would probably be on the 5-20 person range. They would typically the SMEs from countries like Australia and the US that want to outsource or want to offshore but maybe they're too small to get the attention from the large third party providers. They also want to have maybe a bit more control. So they would come in and use us on the staff leasing and staff augmentation model. Then with regards to just purely the facilities, it's really companies that are already established, already have legal entities in the Philippines on purely just requiring flexible workspace solutions.
Henry Acosta: I see. Can you tell us a little bit more about your offices here in the Philippines and where people can find you?
Tom Gragg: Sure. We're basically largely scattered around Metro Manila. The three major business districts here, Bonifacio Global City or Taguig or Fort Bonifacio is the one. We have multiple floors in 5 different buildings in Taguig. We also have space in Makati, again multiple floors across two buildings there and the majority of the growth for us in 2018 will be down in Ortigas. We already have a fairly significant presence there. We're already in three different buildings and that soon to become six different buildings. In Metro Manila alone, we'll be pushing almost 30 floors by around July this year and we also have one floor in the IT Park in Mactan, Cebu.
Henry Acosta: Wow, that's incredible. You are even expanding all the way to the South of the Philippines.
Tom Gragg: Yes.
Joe Curran: Yes. It's been a really good rights so far.
Henry Acosta: With all your expansion and growth happening, do you think that the location of your offices play a big role in finding the right clients and the right staff members for them?
Tom Gragg: Yes. I think that's where clients get a lot of value from KMC. Particularly from my account management team. We've been doing this for a long, long time. We've sort of seen what works and what doesn't in terms of what types of employees typically like particular facilities or particular business districts in terms of to commute and transportation hubs and things like that. We've actually, say for example and this is just one example but in Bonifacio Global City which is sort of I guess in the past hasn't been the easiest one for employees to get in and out of if they're commuting and taking public transport. We deliberately located ourselves in the malls which are on the tower blocks on the side of mall I should say, which are right next to the transportation hub in BGC. Therefore, employees can, they're not having to get into an additional mode of transport, when they get in to Bonifacio Global City.
Joe Curran: I think just to add up as to what Tom says, going a step further in to the actual facilities themselves as well, I mean purely from a design standpoint, we also try to differentiate ourselves a bit and build with the types of facilities I guess the workforce here is largely, it's a young demographic, average age about 23-24, 1.4 million directly employed in BPO. It's a competitive labor market and it's a young demographic. In terms of our design setup, we really try and I guess appeal to that younger demographic and offer kind of holistic work environment. In some of our newer facilities, we're building in a multi-purpose room where we run yoga classes and this kind of stuff out of, a lot of breakout areas, big pantries with tiered seating, good internet, good Wi-Fi throughout IT bars for IT support. I guess we do try and use our facilities and our footprint, a real estate footprint as a way to attract at the right kind of talent to be able to fill the roles on behalf of our clients.
Tom Gragg: And retain that talent of course. Having some of those facilities that Joe mentions, we really see the benefits when the employee satisfaction surveys come in.
Henry Acosta: Thanks for telling us. I have a better picture of how your offices work and look like. Let's say, there's a prospective client who wants to work with you and they happen to be in the Philippines, what can they expect when they first walk in your offices?
Tom Gragg: You'll be greeted by one of our receptionists that actually double up as a nurse. So that we have qualified health care practitioners in each of our sites. Obviously we have clinics on-site as well. They're not just there for show let's say. You'll be greeted by the receptionist and typically you'll be walking into one of our co-working areas or business lounges, back at the reception area where clients can sort of take a cup of coffee, open their laptop and check their emails and whatnot, get on the Wi-Fi. Then as you make your way around you'd see the conference rooms and training rooms, the clinic, small meeting rooms, interview rooms, the nap rooms for employees, the ones work at the night shift, etc. As you make your way around the corridors on your left and right you'd see offices anything from as Joe mentioned, about 3-5 employees up to anything as big as sort of 220, I think is our biggest sort of service office space at the moment.
Henry Acosta: Wow! That a lot of people I'm sure that covers the whole floor up already.
Tom Gragg: Believe it or not, one of our floor is about 3,400 sq. meters and we have two in our building. That's like almost 700 desks per floor.
Henry Acosta: That's incredible. I don't think I can comprehend how it must be like knowing you have that much space. Thanks for describing.
Joe Curran: Actually we have some 360 tools on our website. It's probably a little bit premature to start talking about contacting us and checking the website. But there are some 360 tools that we've put on there. So that if clients aren't actually physically in Manila, they can still take a good look in our facilities.
Henry Acosta: That sounds awesome and I'll for sure check it out. On the topic of clients though and geographical sense. Where are your clients usually come from, the US, Australia, Canada or Europe?
Tom Gragg: Actually, you've more or less hit the nail on the head. I think just to talk a little bit about trends as well. We're currently supporting, I think it's about 20-24 different countries across the world. Predominantly, as Joe mentioned like a lot of serviced office and build-to-suit, that's really done for domestic companies in the sense that that they're registered, they're entity is registered here in the Philippines, of course a lot of those are multinationals. But on the staff leasing side, I'd say that the grand majority would be Australia and US. We are now seeing some nice growth from Europe and Canada as well. In the region, I'd say Singapore and Hong Kong would be another good catchment area for us, clients wise.
Henry Acosta: That's great. That sounds great for you since you have a lot of seats available for them to fill in. When businesses hire you for your outsourcing services, how do you usually bill them or how does your billing system work? Is it at per hour of work basis or do you have to meet a certain amount of work before they get billed?
Tom Gragg: First off, we don't actually bill our clients until we've placed their first employee under a corporate umbrella. I guess that's a big advantage for our clients in terms of mitigating the risk of us never finding the right employee. But in terms of the billing itself, it's really a cost plus model. It's really the employee compensation and benefits and clients really go for us and really pick us out because of our transparency on that regard. We lay out on the invoice support exactly how much was paid to the employee and what monetary contributions were made to various agencies here in the Philippines and the taxes of course. Actually, a lot of that information is copied and pasted from the HR and payroll software that Joe mentioned earlier, 'Sprout'. Huge transparency and we just basically assign a monthly HR and payroll processing fee regardless of salary. That's the same whether they are a web developer earning Php 200,000 a month or a data entry specialist earning closer to Php 20,000 a month . It's the same set fee on top of the compensation and benefit every month. And then they pay for the workstation rental which is typically all inclusive of bandwidth, redundancies of that bandwidth, obviously the desk and chair and usually the IT hardware, so the PC, the dual screen, the headset and the phone in some cases.
Henry Acosta: Thanks for letting us know. For those prospective clients who are looking to outsource and even work with KMC Solutions, what are the things that they should know about or be ready for before outsourcing?
Tom Gragg: It's a really good question. I think you'll get a lot of information on the first call. We have really good relationships with IBPAP, which by far the sort of the industry leaders or the thought leaders locally when it comes to outsourcing in the Philippines. We work very closely with them and get a lot of our data from them and vice-versa. We share some our data. I think on lot of our data from them and vice-versa. We share some our data. I think on they'd be a lot of information that would be provided to clients. Everybody knows that it's obviously going to be huge cost savings compared to locations like Australia or in the US. What people typically don't quite realize at least not from day one, is that the vast range of talents that can be sourced locally. A lot of the time our clients will come in requesting one of the major brands in this area, were asking us to put some travel consultants in place. Based on some sort of conversations and some advice we were able to give them, sooner or later they were putting like SEO teams in place, data entry guys, database specialists, research staff and even some sort of web developers and senior IT roles in position here. I think that's the pleasant surprise that clients receive when they come in to the Philippines for the first time.
Henry Acosta: Yes, it's always a pleasant surprise for everyone who's outsourcing here to the Philippines, especially when they find out how versatile and hard-working the workforce that is available here.
Joe Curran: Yes. I mean there's 650,000 Western oriented college graduates per year being churned out of the Universities. So, that gives you some I guess some appreciation of the scope of what's available here.
Henry Acosta: For your newer clients who are in the small to medium sized category, do you think there's a difference in their expectations when they start outsourcing versus the companies who are already big in size?
Joe Curran: I guess, one of the things we always try to make clear to the clients as they come in, is that typically what we've seen to be the most successful for the clients we've had have been those ones who have really subscribed to the model. Meaning, again an understanding that it's not a fully managed solutions that you're buying into that. It does also require their buy-in and so the ones that we've seen work best have been those clients who've made the trips up here once a quarter, had the regular touch points with the team. This isn't scenario where you just kind of appoint somebody on an hourly model and kind of walk away and that's not taken care of at least in theory, that's how it should be. This model requires buy-in also from management on the client side to be actually able to make it work and make sure to foster that culture to their team and there's that constant communication and collaboration across the board, across boundaries. Expectations I suppose, the smaller clients will start small, so it's probably not as big or as a high risk of decision as a large company who's looking to outsource, hundreds of roles over a period of a couple of months. I suppose the expectations are in check when it's the SMEs. They don't know what they're going into. It's a big decision for them. They've obviously never thought about something like this before or exploring it. They kind of feel their way out with it. They wouldn't necessarily just dive right in and hire 30 or 50 people they want. I think from that sense it allows them to keep their expectations and check and kind of figure out what works, what role, what are the right roles, refine the job descriptions, if people need to be replaced or if there's attrition that plays out along the way. Tom I don't know if you want any more to add to that.
Tom Gragg: No. That's well said. I think that's exactly right and as I said Joe is absolutely right. The clients that we hear from now and they tell us how much they're saving in some cases, millions of dollars per annum. Those are the companies that for the first 6-12 months. Someone was the plane every month coming in to nurture, train, spend time with the employees and make them feel like they were the extension of that Sydney or San Francisco office. I don't think I have anything else to add. Well said Joe.
Henry Acosta: That's really great news to your prospective clients and maybe even our listeners. I'm sure they're interested at this point with KMC Solutions. It sounds like you found the right recipe and balance to push your clients towards the success that they are looking for.
Tom Gragg: We hope so. I mean, we've have to make some mistakes along the way and learn from them. We hope we're getting there at this point.
Joe Curran: I guess the model is well. It gives flexibility for a company that may eventually want to take their operation captive. We've had clients who come in, use us on their staff leasing model. I'm here to herd a certain scale maybe once they get to 70-100 people. Start looking at, "Hmm. I might need to start building up my own HR backbone.", or "Now, I'm ready to incorporate with our clients who've kind of evolved and incorporated and maybe did use this for the facilities or have gone off and leased their own office space and grown their own captive operation.". It can also be a stepping stone for those businesses that are looking to they have substantial scale. Maybe they've outsourced to a third party and now they're looking to build out their own captive operations. This is the kind of stepping stone I guess, well, for companies that may want to do that.
Henry Acosta: Can you tell our listeners who are interested in KMC Solutions, how to get in touch with the people there? What's the best way that they can talk to you?
Tom Gragg: I think the easiest possible way is to drop me an email. My email address is [email protected] and we can schedule a call from there. Alternatively, they can to our website kmcsolutions.us and fill in one of our forms and send us a message and one of our account managers will be in touch within 12 hours.
Henry Acosta: Awesome and thanks for telling us. Can you give us a takeaway message from KMC Solutions before we end the interview?
Tom Gragg: I think get in touch, get on the plane. It's the sort of thing typically you kind of have to look and feel everything for yourselves and we'd be happy to show you around.
Henry Acosta: That's all our questions for today. It was great having you on the podcast. Thank you so much for making the time to join the podcast.
Tom Gragg: Okay. Thanks for having us.
Joe Curran: Thanks for having us. Much appreciated.
Henry Acosta: That was Tom Gragg and Joe Curran. Tom is the VP for Sales and Joe is the Executive VP at KMC Solutions. We just finished talking about KMC Solutions. If you're interested in them, please do visit their website at www.kmcsolutions.us. You've been listening to the Outsourcing and Offshoring Philippines podcast. Your one stop podcast for all your Philippines BPO needs. Make sure to give us a like on podcast on Soundcloud and iTunes, that really helps us out. Don't forget to join us our Facebook, Twitter, Google+ and YouTube pages. Just search for us on their respective search engines, just look for outsourcing and offshoring podcast. You can go ahead and find us. We provide content on how you can achieve success with your business alongside outsourcing. Please do leave a like, follow and subscribe on our pages. This is Outsourcing and Offshoring Philippines podcast and I am Henry Acosta. Thank you so much for listening.