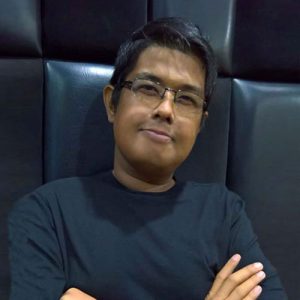 Guest: Andre Villalba  
Presenter: Henry Acosta
Guest Bio: Andre is a highly experienced Project Manager and Web Business Specialist. With his in‐depth understanding of Actuarial Analyses within the business environment, he delivers efficient development solutions and drives marketing campaigns & development projects to allow business growth for a client‐track record that includes Novartis, Baxter, Toshiba, Lionsgate Films, Cruise.co.uk, BMW and Yahoo. He is an expert in Project Management, Agile Delivery, Development Architecture, and IT Solutions.  
Segment overview: iLucent is an outsource company with offices in Davao City, Philippines that specialises in remote staffing for Medical Healthcare Service companies that are mostly based in New York City, handling medical billing support and providing US-based clients with virtual assistants. Andre talks about how iLucent expanded its services from Medical Billing Outsource Services to Software Development Services. He takes pride in the 'Yes Sir' and 'Yes I Can' culture of Filipinos – an attitude full of positivity and a sense of confidence in being able to deliver better services to clients.
Address: 2/F 59B Aala Building, Iñigo St.,, Davao City, 8000 Davao del Sur

Contact: (082) 287 1350

Website: www.ilucent.com
To know more about iLucent Outsource Solutions, listen to the podcast below.
Our talk with Andre Villalba begins at the 1:25 mark of the podcast: