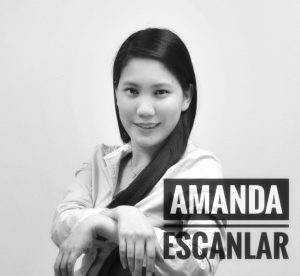 Guest: Amanda Escanlar
Presenter: Henry Acosta
Guest Bio: Amanda was awarded as "2016 Most Innovative HR Tech Leader" and "100 TOP HR Tech Minds" by World HR Congress. She is an innate entrepreneur founding her first company IPROVIDE, Inc in 2011, a brokerage and consulting company. Amanda met an American businessman, Ike Stranathan (CEO at STAFFVIRTUAL), and was moved by his advocacy. Thus, joining his venture early 2017. She is now the Chief People Officer at STAFFVIRTUAL and a key player in organization's operations, business development, people management, corporate strategy, client relations and instigate high performance culture.
Segment overview: STAFFVIRTUAL is a BPO outsourcing solutions provider that will transform your business by connecting you with affordable professionals based in the Philippines at a massive scale. STAFFVIRTUAL helps you build your own offshore team to take on Customer Service, Back Office, IT, Marketing, Legal & Recruitment tasks with precision. Amanda Escanlar justifies why the Philippines is one of the top countries to consider when offshoring your team. She also highlights STAFFVIRTUAL's edge among other outsourcing agencies in the Philippines and nearby countries. Towards the end of the interview, Amanda gives an advice to business owners who plans to outsource in the Philippines, "Do not choose a new company, choose a provider with a proven track record. Do not just choose the cheapest provider, you'll get what you pay for. There is a massive difference among the quality of providers."
Address: Unit 1101 Pearl Bank Centre
146 Valero Street, Salcedo Village,
Makati, Philippines 1226

Contact: +63 2 798 2726

Website: www.staffvirtual.co
To know more about STAFFVIRTUAL, listen to the podcast below.
The interview will start at the 33:06 mark of the podcast.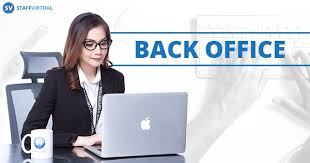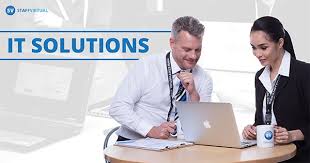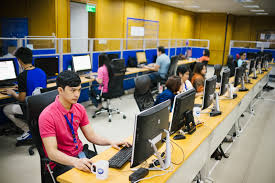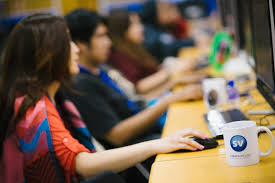 Transcript
Henry Acosta:  You're listening to the Outsourcing and Offshoring Philippines podcast and I'm Henry Acosta. Joining us today is Amanda Escanlar, the CPO of STAFFVIRTUAL. You heard that right, she's the CPO which stands for Chief People Officer. She's joining us today to tell us all about what she does as a CPO and why you should go to STAFFVIRTUAL for your outsourcing and offshoring needs. Welcome to the show Amanda and thanks for coming. Can you give us a little bit more of background of yourself and tell us about how you got started with STAFFVIRTUAL?
Amanda Escanlar:  Okay. I'm Amanda Escanlar, Assistant in Human Resources and Talent Management Practitioner. I work as head of HR in a mix BPO-KPO business with HR and operations exposure, as well as in the industries of entertainment, manufacturing, corporate HR and IT industries. I'm currently the Chief People Officer at STAFFVIRTUAL and I'm wearing different hats. And as a key player in the organization, I manage business development, people, corporate strategies, client relations and instigate high performance culture.
Henry:   It sounds like you do a lot of work at STAFFVIRTUAL.
Amanda:  Yes. It's just a startup company.
Henry:   Wow, just a startup. How long have you guys been running?
Amanda:  Actually we've been running since 2009. It's like already 8 years, however, I can still consider it as a startup since we're still growing.
Henry:  Congratulations in your growth. Can you tell us a little bit more about STAFFVIRTUAL? What are the services that you guys offer?
Amanda:  We actually offer end-to-end process of outsourcing, turnkey BPO solutions, HR, recruitment or RPO, IT services and we have back office services.
Henry:  So, with your clients, do you have big clients from big companies or are your usual client targets, small to medium sized enterprises?
Amanda:  We target small to medium enterprises but we are open to acquiring large clients, from top 500 corporations.
Henry:  Can you tell us about the CPO or Chief People Officer, since it's the first time I've ever encountered that? Can you tell us what kind of job do you do at STAFFVIRTUAL?
Amanda:  Basically, Chief People Officers focus on Human Resources. I'm managing recruitment, end-to-end parts of recruitment and employee relations, labor relations and also combination in benefits. But since I'm the head of the department, I also help in other aspects of the business, especially in corporate strategy.
Henry:  I was wondering, are your clients from the U.S. or where are your clients mainly from?
Amanda:  Our clients are mainly in U.S., but we have clients in Canada, Australia, actually across the globe.  
Henry:   Can you tell us if I wanted to outsource little things, why would I look at STAFFVIRTUAL as the place to go to for me to outsource to?
Amanda:  First and foremost this is an American-owned and operated, incorporated it in the USA. Our clients enjoy our VIP treatment. We don't have long term contracts. It's simple pay as you go pricing. We are also ISO 9001-version 2015 compliant. We are HIPAA compliant in terms of the confidentiality. We have modern and secure facilities. We have unique corporate culture and our attrition rate is half the industry average. So that's what STAFFVIRTUAL makes different from other outsourcing agencies here in the country.
Henry:  When clients inquire with you guys, what can you say makes the Philippines different compare to other countries that outsource? What gives the Filipinos the advantage over other countries?
Amanda:  The Philippines is different from other countries because Filipinos speak fluent english. We are a highly westernized culture. In terms of labor cost, it's very low. We have strong government support, very loyal workforce. Filipinos are a pleasure to work with and the  Philippines is the fastest growing economy in Asia, in terms of GDP it's 6.3% growth in 2016. We also ranked #1 in call center work and ranked #2 for back-office. We are thirdly, an English speaking country so I think that differs from other countries.
Henry:  Do you have clients who visit all the way from their home countries and go to the Philippines and meet with their team or look at your offices?
Amanda:  Yes. We do have clients who really travels and visit their employees here in the Philippines.
Henry:  Can you tell us about their experiences with STAFFVIRTUAL? And how is their business doing, is it growing?
Amanda:  Definitely. Their businesses are growing here in our company. As a matter of fact we have some clients recommending us. Like Eric Howard, the CFO of CM Management and Managing Director of Skiddoo, Mirza Juddani. So these are foreigners who are really referring clients to us, since they have experienced the quality of our service.
Henry:  With regards to that, do you have any particular story to any particular testimonials that you remember from a client that you can share with us with their work with STAFFVIRTUAL?
Amanda:  Yes. Definitely. As per Eric Howard, the CFO of CM Management, "The cost of savings of STAFFVIRTUAL is very dramatic. Although, I would say it's not the primary reason. The primary reason we use then is for the quality of the people we get. However, the cost savings are obvious on paper and easy to justify." That's a direct testimonial from Eric Howard. Another one, is from Mirza Juddani, the Managing Director of Skiddoo, he says, "STAFFVIRTUAL removed the difficulties of setting up our own company in the Philippines, so we can basically concentrate on going our business. Today, we don't have to worry about payroll or legals. Everything is looked after by STAFFVIRTUAL."
Henry:  Yes. STAFFVIRTUAL sounds very impressive. It sounds like your clients love you.
Amanda:  Yes, they are.
Henry:  For those interested in STAFFVIRTUAL, for those interested in outsourcing in general, can you give us some tips on what they should do to help their transition to the Philippines from having their work from their home country?
Amanda:  If you're going to choose to outsource in the Philippines, don't choose a new company, choose a provider with a proven track record. Don't just choose the cheapest provider. There's a massive difference in quality among providers. You'll get what you pay for, so make sure they have the POC in your home country. Make sure they are thinking long term and make sure they have strong management team. So I suggest if they are really looking to outsource, make sure they choose a quality provider.
Henry:  With your clients, or with people inquiring with you guys, with your clients even today, what are the usual misconceptions about the Philippines when they start outsourcing here?
Amanda:  When they start outsourcing in the Philippines, they were thinking that there's really a barrier between Filipinos and foreigners in general. So, STAFFVIRTUAL tries to bridge that gap. I may say that foreigners in general are very direct in terms of their communication. So, here in STAFFVIRTUAL, we're trying to bridge that gap, which way to be more opening in terms of communication to avoid that misconception.
Henry:  What would be your main takeaway message for all our listeners right now who's interested with STAFFVIRTUAL?
Amanda:  I would say check out our website and we offer great opportunities not only for potential clients but for employees, so www.staffvirtual.com.
Henry:  Awesome. Well for those interested in talking to you Amanda and getting in touch with STAFFVIRTUAL, what's the best way that they can do that?
Amanda:  They can visit our website and then there's a portal that they can click. It will go through our job vacancies. In terms of client side, there is a 'Book a Call' button in our website, wherein they can schedule a call with our Business Development team.
Henry:  Where can they find you in the Philippines, by the way?
Amanda:  Our office is located at Unit 1101, Pearlbank Center Salcedo Village corner Sedeño, Makati City.
Henry:  Very fancy part of Manila.
Amanda: Yes.
Henry:  That's all our questions for today and it was a pleasure having on the show Amanda.
Amanda:  Thank you very much, Henry.
Henry:  It was nice having you on the show too. That was Amanda Escanlar, the Chief People Officer at STAFFVIRTUAL. If you want to reach out to her, you can find her at [email protected]. And if you'd like to know more about STAFFVIRTUAL, you can visit   their website at www.staffvirtual.com. Transcript, audio and archive of our past interviews and this interview is available at www.offshoring.com.ph. And for your daily tips and tricks on how to run your offshore team or your offshore or outsource team efficiently, make sure to follow, and like our Facebook and Twitter pages. We're also available for download on SoundCloud and iTunes. I'm Henry Acosta and this is the Outsourcing and Offshoring Philippines podcast.