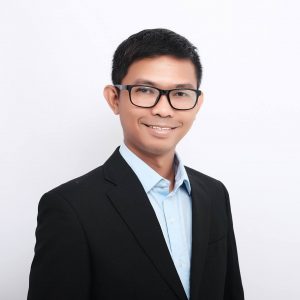 Guest: Jaycee De Guzman
Presenter: Henry Acosta
Guest Bio: Jaycee De Guzman is a computer scientist by profession. He discovered internet marketing in 2001 as a freelance content writer. Today, he operates his digital marketing firm with over 100 home-based employees from around the world. He aims to close 2017 with 200 home-based Filipino employees. While managing his digital BPO company, he also manages other companies in the fields of finance (Stock Signals Philippines)and information technology (thesis consultation for IT students).
Segment overview: Established in 2001, iPresence Business Solutions is a one-stop shop for global clients who have content writing needs. They guarantee that clients will get high-quality and unique content on time once they give their trust to avail of their services. They deliver top-notch content writing solutions and give clients the full assistance they need to build, strengthen, or re-build their online presence.
Address: Block 4 San Manuel, Tarlac City, Tarlac, Philippines 2300

Contact Number: +63 917 162 9758

Website: https://www.ipdmi.com
To know more about iPresence Business Solutions, listen to the podcast below.
The interview will start at 27:15 mark of the podcast episode.
Transcript- iPresence Business Solutions
Henry Acosta:  I'm Henry Acosta and this is the Offshoring and Outsourcing Philippines podcast. On today's show, we have Jaycee De Guzman. Jaycee found the internet marketing scene as a freelance content writer back in 2001. He liked it so much that he started his own firm and named it 'iPresence Business Solutions', a content writing firm that helps businesses get premium and quality content for their website and brand in the easiest way possible. So thank you so much for coming on Jaycee.
Jaycee De Guzman:  It's a pleasure Henry. Thank you for having me here.
Henry Acosta:  Yes, you're always welcome to come on the show. To kick things off, can you tell us a little bit more about yourself? What got you into the freelance content writing industry?
Jaycee De Guzman:  It all started back in 2001 when I was still in college. I started working as a freelance content writer back then. I thought if I could work as an online freelance writer then maybe, just maybe I could also form or build my own company. Assemble my own team for me to be able to provide my own content writing services directly to clients so that I won't have to deal with the middle men people. So after almost 17 years or maybe more than 17 years, we've been able to expand from being a provider of content to also being a provider of administrative assistant services, web design services and other online services that business people need.
Henry Acosta:  That sounds really impressive. You guys kind of just came out of nowhere.
Jaycee De Guzman:  That is right. So I would say it was a good accident so to say.
Henry Acosta:  It's interesting that I just wanted our audience to know, iPresence Business Solutions, your employees don't have an office, they all work at home. Am I correct?
Jaycee De Guzman:  That is correct. Everyone works from home, that includes me. So this idea came in from my own preferences because prior to having this company, I also worked in the corporate industry for about 4 or 5 years. So during those years, I realized that I think I would like to work from home, being my own boss, having my own space and time. When I discovered that that's really possible, then I made that as a standard for this company as well so that everyone can work from the comfort of their home.
Henry Acosta:  Do you have any kind of trouble with regards to communications with your client if they were got home as supposed to having their own office?
Jaycee De Guzman:  There are delegated people who communicate directly with clients. There are supervisors and team leaders who also directly work with the writers, the editors, the account specialists. So basically, we don't have communication related issues when it comes to meeting our commitments with our clients.  
Henry Acosta:  With regards to your clients, why do you think the Philippines is such as great place to outsource to and find content writers too, and creative and administrative tasks? Why is the Philippines the place to be to get outsourcing services?
Jaycee De Guzman:  I see two primary reasons why the Philippines is one of the go to providers of content or digital marketing services. Number one is affordability. So we can provide a high-quality content at a price that would not cost them an arm and a leg. So of course, that has something with the foreign exchange of U.S. dollars to peso that's why we can afford to lower our prices compared to content from native English speaking countries. Number two is that one of the common feedback that I've been receiving from clients is that Filipinos are approachable, they are friendly people, they are easy to work with, they can always make things happen. So I think those two reasons are the primary reasons why outsourcing in the Philippines is highly likely.
Henry Acosta:  How do you guys usually get your clients?
Jaycee De Guzman:  There are many marketing methods that we do. Our number one source of getting new clients is through the word of mouth, through referrals from existing clients. And then the second one is through forum marketing or forum posting. Being an active contributor to crowded internet marketing forums. Number one, you need to be conversant, you need to be an active participant to discussions, you need to give some added value to what they're talking about. And then once they have noticed you that you know what you're talking about, it becomes automatic that they send you a private message asking about what services do you offer and that's when business starts.
Henry Acosta:  Wow. It sounds like it's how your iPresence Business Solutions was born to?
Jaycee De Guzman:  That is right.
Henry Acosta:  With regards to that, what kind of clients do you guys usually get?
Jaycee De Guzman:  We welcome all clients who have websites basically because that's where the content that we write is being published. So we cater to service providers like us. For example if you are a search engine optimization service provider, of course you have a website. You need to update your blog every now and then. You can outsource your daily blog post writing needs from us. Another, if you are also an Amazon affiliate, you can order some product reviews or buying guides and then we can post them as well on your website for free.
Henry Acosta:  It sounds like an interesting work.
Jaycee De Guzman:  Yes, it is really. And clients are really loving it especially with those add-on services that we have aside from just doing the plain writing per say. We also offer them free keyword research, free posting on their website, free composition of an outline especially if they order product reviews and buying guides. The main problem of those Amazon affiliates is that they have no idea how a product review should be outlined, how it should be written, what should be the subheadings that convert well. In most cases, they don't have an idea about the structure. They have no clue on how a buying guide should be written in such a way that it does not come to the reader a something that she is very salesy in tone. So they need help on that and I think that's what they're loving about us. Not only do they get a writer, they also get a content strategist I would say that helps them on how to compose, how to plan out their content marketing needs or content writing needs.
Henry Acosta:  I never actually looked that business from that point of view. That's really interesting.
Jaycee De Guzman:  Yes.
Henry Acosta:  With regards to your clients, can you describe to us who would be your ideal client?
Jaycee De Guzman:  Our ideal clients are those who already know what they truly need. How do they want us to craft their content? We love to deal with clients who know their target readers, their target audience, who know exactly what kind of keywords they would like to be ranked to. So these are the types of clients that are a pleasure to do business with, people who already have an end in mind so to say.
Henry Acosta:  And since our listeners are mostly outside of the Philippines and they're maybe looking into outsourcing, what can you tell our listeners or people in general about iPresence Business Solutions?
Jaycee De Guzman: In iPresence Business Solutions, you will get content as our tagline says: You will get receive content that your readers will share and Google will love. In most cases, some people believe that you can't write content that is targeted both to humans and to search engines, the robots. But there is a way on how to get around it. You can write content that would please search engines such as Yahoo, Bing or Google and you can also be conversational with your readers at the same time – so you can achieve both. And that's our primary goal whenever we write content here in iPresence Business Solutions.
Henry Acosta:  With regards to your clients, have you ever had any of them visit the Philippines? And have you ever met any of them face to face?
Jaycee De Guzman:  I think over the past few years, I've had clients who have visited the Philippines but I've never had a chance to meet them face to face because in most cases they just drop by here for vacation, for pleasure purposes, not for business purposes. I had some clients who visited here in the Philippines and their favorite destination is Cebu, if not Manila. And then they're coming from the UK, Australia, some are from the U.S. Their goal was to build their own BPO. So to start with a small BPO company in the Philippines and they wanted to get my service in terms of giving them a hands on assistance on how to build it up from the ground up.
Henry Acosta:  How did that go? Are you interested in having your own offices too?
Jaycee De Guzman:  Definitely we will be getting there because we will be transitioning from a sole proprietorship business into a corporation soon. So one of the requirements is to have a physical building that potential clients could visit to.
Henry Acosta:  Congratulations on that one.
Jaycee De Guzman:  Thank you so much.
Henry Acosta:  Can you tell us about the growth that iPresence Business Solutions have? Can you tell us about the experience of that and what can people look forward to with iPresence Business Solutions?
Jaycee De Guzman:  If my memory serves me right, I think we started with three home-based freelance writers a few years ago, maybe that was 4 or 5 years ago. Now there's about 75 to 80 Filipino home-based writers being employed by iPresence Business Solutions, not counting the ones that are employed from outside the Philippines. So overall, we have more than a hundred people working with us here in iPresence Business Solutions. And one of our HR department's targets is to close the headcount of Filipino employees before the end of 2017 by 200 more people. We're looking to have at least 250 to 300 employees before the end of this year. Just like a BPO or a call center company, we are hiring every day, we are scaling up, we are ramping up everyday. For those who are looking for a home-based job especially those single moms, those differently abled people, working students – you are more than welcome to visit our website and go straight to the careers page so that you can check which job posts are applicable for you.
Henry Acosta:  Sounds great. For those interested in getting in touch with you Jaycee, what's the best way they can do that? And how can they find iPresence on the internet?
Jaycee De Guzman:  You will find the website of iPresence Business Solutions at www.ipresencebizsolutions.com. And you will also find our social media accounts on that website. You may also email us at [email protected] or you may also add us on Skype at contact-ipbs.
Henry Acosta:  Thank you for sharing your information and best of luck to you guys.
Jaycee De Guzman:  Thank you so much Henry.
Henry Acosta:  That was all our questions for today. It was a real pleasure having you on the show Jaycee.
Jaycee De Guzman:  Thank you so much for having me here again Henry and thank you so much for inviting me for this podcast.
Henry Acosta:  You're very welcome. We hope you find more success with the BPO industry.
Jaycee De Guzman:  Thank you. I wish you well as well.
Henry Acosta:  And that was Jaycee De Guzman, the Founder of iPresence Business Solutions. They offer reliable, on-time delivery and outstanding quality content for your brand and website. They've been having a lots of growth for the past few years and interestingly, all their employees are at home workers. And if you're interested in knowing more about them, getting them as a client or becoming an employee for them, you can go their website, www.ipresencebizsolutions.com. And if you'd like to know more about the BPO industry in the Philippines and why it's becoming one of the top destinations for offshore and outsourcing services, you can visit us www.offshoring.com.ph. Liking us and following us and even subscribing to us on our Facebook, Twitter and YouTube, it's going to be a big deal for us. We'd really appreciate that so please don't forget to do that. This is the Outsourcing and Offshoring Philippines podcast and I'm your host Henry Acosta.