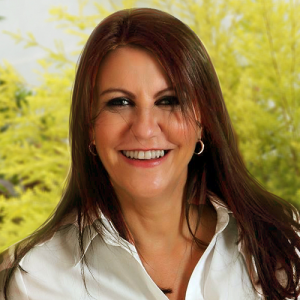 Guest: Michelle Fiegehen
Presenter: Henry Acosta
Guest Bio: Michelle Fiegehen is an Australian former Senior IT Director with large, global enterprises. She was tasked with building offshore IT capability for a global investment bank in Manila in 2009, and later in India. After leaving the corporate life, Michelle has founded several successful Philippines based business, including Yempo – a values-driven offshoring business with four boutique locations, Social Media Solutions – a full digital marketing agency, and M2 Go Global – providing offshoring consulting, education and business tours. Now a permanent resident of the Philippines in Cebu, Michelle has also lived and worked in India, and has a deep appreciation of the pros and cons of outsourcing in these two popular low cost destinations. When she's not busy juggling her business responsibilities, Michelle is a red-wine drinking crazy cat lady
Segment overview:  Yempo Solutions (Your Employees Offshore) is a Western-owned offshoring company, providing flexible and low cost staffing solutions to organizations around the world. The offshore team work under their client's direction in terms of workload, but Yempo manages all the local pastoral care, payroll, government compliance etc. Yempo essentially "host" clients' own staff and provide them with the best possible employee experience to ensure loyalty and commitment. The offshore staff work in the timezone required by their client's business. They only hire staff who speak fluent English and have experience working with Western colleagues and clients to ensure an understanding of Western business etiquette and work practices. Among the services they provide are website development, SEO services, online advertising, social media management, content and email marketing.
Address: Level 3 IT Centre, Oakridge Business Park,, 880 A. S. Fortuna St, Cebu City, 6000 Cebu

Contact: (INTL) +632 755 6568

Website: www.yempo-solutions.com
Transcript – Yempo Solutions
Henry Acosta:  I'm Henry Acosta and this is the Offshoring and Outsourcing Philippines podcast. Our guest today is the Founder of several successful businesses here in the Philippines. She has Social Media Solutions which is a full digital marketing agency, M2 Go Global which is an offshoring consulting firm that provides education and business tours. And lastly, Yempo Solutions, a values-driven offshoring business with four locations. She went to Manila from Australia back in 2009 and has worked as a Senior IT Director for large global enterprises. And she founded her businesses and is now living in Cebu here in the Philippines. She is with us today to talk about Yempo Solutions and the Philippines as a place to do your offshoring business. Our guest today is Michelle Fiegehen. Thank you for coming by Michelle.
Michelle Fiegehen:  Thank you Henry. It's good to be here. Thank you for inviting me.
Henry:  You're always welcome to come on the show. How are you doing today?
Michelle:  I'm doing pretty well. I'm having a busy week so far. It's the start of the week. Yesterday, I had a quite sales calls which is always a great way to get the week commenced. This week Carmen, one of my officers in Cebu preparing for some performance appraisals.
Henry:  Wow. Congratulations on your sales calls. I hope you get those. Can you tell us a little bit more about yourself? And how you found the Philippines?
Michelle:  Sure. So previously I was, as you mentioned, I was a Senior IT Director for a Global Investment Bank in Australia. And back in 2009, they asked me to come over to the Philippines to set up an IT engineering function for them. In my previous life, I was an IT Engineering Manager. So I came over here. It was a classic 3-month business trip and I ended up staying for 3 years. I grew the team to pretty much nothing to more than 250 employees in the first year which really provided a lot of support to the organization I was working with because they were looking at running a 24/7 IT support model. So after 3 years, unfortunately, I did such a good job, they then shipped me off to India to do the same thing which I didn't quite like as much as my time in the Philippines. I have nothing against India more related to the job I was doing at the time. And after a year in India, my employers said, 'Okay, we want you back in Sydney now' and I said, 'No thanks. I'm going back to the Philippines.' I packed in my job and return to the Philippines and spend a little bit of the time thinking about exactly what I wanted to do next. And ultimately, I decided to set up my first business here is which is Yempo as you mentioned it, it's a values-driven outsourcing business.
Henry:  With regards to the Philippines, what makes it the place to be for foreigners to outsource your business?
Michelle:  Firstly, what's very different if I can just talk about the difference between working in the Philippines' outsourcing scenario and working in an Indian outsourcing scenario. I loved working with the Indians, I had some great staff there. They have a very strong culture that is a little less adaptable in my opinion to the Filipino culture. Filipinos having been colonized numerous times – are very, very adaptable people. They have their own strong culture but they're very open and embracing of other ways of working. So particularly, for companies that have never moved work offshore before, or never explored outsourcing, outsourcing to the Philippines is such an easy option – the level of English language capability is high, the Filipinos understand Western business etiquettes and they're just lovely people to work with. For me, it's a 'no-brainer' to outsource to the Philippines.
Henry:  And you can you tell us about Yempo Solutions? What do you guys offer? And you guys have a lot of offices and where are they located?
Michelle:  We do. I have a business partner who's based in Sydney and he was also in the same global company that I worked at. While I was in the Philippines building capability for that company, he was working in New York, Hong Kong and Australia consuming the capability that I was building. So when we both left up form a business we realized that together we had a really good understanding on the end-to-end outsourcing offshoring business model. So we got together and formed Yempo and we thought that we'd be attracting quite small companies, one or two people mostly, admin people. So we decided in Cebu. And what we didn't realize is what we have this fantastic value proposition which is we are both IT professionals. We both come from IT and we came from very, very professional corporate environments, so what happened after we set up shop was we started to attract the attention of some IT managed service providers, mostly in Australia. We understand IT, we understand their requirements, we know how to recruit IT people and train them. So very shortly, after opening our doors in Cebu with one sort of target market in mind, we ended up opening in Makati with some managed service clients who wanted very insignia, very experienced IT professionals. From there, we opened a second office in Cebu and then we've just recently opened our second office in Manila which is in Ortigas. So we do provide all sorts of services. We kind of specialized in providing IT talent because that's our background but we also do a lot of finance, a lot of administration, we have HR people. We pretty much do everything except telemarketing which is something we discovered the hard way, we don't have a talent for.
Henry:  And are your other businesses tied in with Yempo Solutions?
Michelle:  Yes and no. Social media solutions is also owned by my business partner and myself and that kind about because, distinct clients with Yempo, one of them in particular came to me and say, 'Can you build me a website?' And that wasn't a problem we could solve. If he said, 'Can you find a full time web developer?' – we could help him. But we weren't set up to provide ad hoc services. And about the same time that I was getting these sorts of questions, I've met Travis Page, the Digital Marketing Specialist in Cebu who've then joined my company and started working for Yempo. And working with him, we then decided to set up Social Media Solutions which provide more ad hoc services. It's more a service-based offering than a resource-based offering like Yempo. So social media services offers a full-range of social media – managing your social media, posting regularly, content management, website build, brochures, videos, all of that sort of stuff. So we formed that a few years ago, M2 Go Global came about just this year when I started working with another very talented lady here in the Philippines, Michelle Babki, she has come up through a different path to me on the outsourcing journey. My background as I mentioned is working with corporates and then setting up an offshore location for that corporate. Michelle's background, she's a serial entrepreneur. She's had a number of businesses and she offshored herself to the Philippines. And we realized when we got talking over lunch one day that between the two of us, we had that such as a great understanding of pretty much all the sorts of things that people want to do when they're looking at offshore locations. But some people, some companies either choose the wrong partner to work with or they want to set up their own operation in the Philippines and don't know how to go about it or they do it and make mistakes. So we decided to set up a consultancy that helps companies with a whole range of problems that they might have. They might be looking for a business partner such as Yempo or another company, they might be looking for just some education – how do we work better with Filipino workforce? Or they might be looking for help on how to set up a campaign in the Philippines. So while I'm involved in both M2 Go Global and Yempo, to maintain the integrity of both organizations, they sort of operate at an arm's length. For example, if I'm helping the client with partner selection for Go Global, I don't push Yempo. I don't really even talk about Yempo because that would jeopardize the integrity of M2 Go Global. So they are kind of interrelated but they also stand on their own for businesses.
Henry:  I see. Would you ever recommend clients to visit the Philippines first before they start offshoring?
Michelle:  Absolutely. One of the options we offer to potential clients in M2 Go Global is a professional business tour. So we offer four days in the Philippines, we provide a guided tour where client's come-in, we collect them from the airport, we provide accommodation, we understand what their requirements are and then we take them around to visit a number of BPOs or captive sites that are similar to what they're trying to achieve. We also run a strategy session to help them develop a plan for their offshoring or outsourcing strategy, we take them out to some restaurants, we introduce them to high caliber Filipinos so that they get a sense for the sort of talent they can get here. And then we put them back on the plane, not overwhelmed by their experience but with a very clear idea of how they can go, how they can move forward with their clients.
Henry:  Is there a difference between Cebu and Manila as places for your workforce? Is there a difference between the people when you work in Cebu compared to the ones in Manila?
Michelle:  My head office is in Cebu and I live in Cebu after having lived in Manila for 3 years. So yes, I'm a little bit biased because I choose to live in Cebu now and because my head office is here, that's where Yempo's culture is stronger. It's where the bulk of the people who live and breathe the Yempo everyday are. So our culture is stronger in Cebu than in Makati where our workforces entirely client-facing. However, in terms of differences in the workforce, no – very committed, loyal, talented people. The only time I recommend Makati based staff is to my clients that are looking for very insignia IT people. And that's not because they're not available in Cebu, it's just that they're not abundant in Cebu. So if somebody is really looking for specific technical skills, we are more likely to find them in Manila than we are in Cebu. But in terms of language capability, commitment dedication, all of the classic Filipino employee values, things that employers value that are found in Cebu and Manila. Cebu salary is a little lower.
Henry:  With regards to your clients, how do you usually get your clients? Is it through referrals? Or you guys have your own marketing?
Michelle:  One of the challenges we've had with Yempo is my business partner and I are IT nerds basically – introverted, we're not really salespeople. We didn't have a lot of knowledge on marketing which is one of the reasons we ended up hiring a marketer. So we struggle in our first year to find the clients essentially and the majority of our clients came to us through our network. We have a very strong professional network because of the type of organizations that we've worked in the past. And people who know us, know our work ethic, they know that we're very strong on delivery, that we're very customer-focused. So when people that we've worked within the past, we're thinking of outsourcing, they just came to us. While our first year, most of our clients came through professional network. In the second year, still mostly our professional network but we started getting client referrals. Now we're in our third year, the majority of our customers come to us through client referrals which is great.
Henry:  For interested people who want to offshore and outsource, what would be your best advice to them before they actually get started with it?
Michelle:  I think the one thing I would say to companies thinking about outsourcing is that it's so much easier than you think it might be. I've worked with some companies who start down the track and then they say, 'Oh, I think we have to get all our documentation in place first' or 'I'm going to hire a lean specialist to come in and re-do all our processes so that we're ready for outsourcing.' Some companies seem to think that there a lot of obstacles and that it's going to be much more complex than they think. But companies who just say, 'You know what, I'm going to hire one person to do this.' It's not a huge investment of risk, or money, or my time. I'm just going to hire one and see how it goes.' Those clients are the most successful. They hire one person then a month later or two months later, they sort of sitting backsaying 'Wow, that was really easy. What else I can I do? What other activities or roles can I move offshore?' So I guess the advice would be 'Don't overthink it'.
Henry:  For the skeptical people around offshoring and outsourcing, what do you think are the misconceptions of outsourcing in the Philippines?
Michelle:  The biggest challenge I think some companies in other countries have to overcome is a resistance to outsourcing because people are saying "It's taking jobs away from our country folks. We should be giving jobs to Australians or we should be giving jobs to Americans." The reality is we are all increasingly operating in a global economy, in a global workplace and the more successful company recognized that reducing the cost and maintaining profitability in their own company within their own country, they're actually putting money back into their own economy which helps their economy. So there's a bit of a mindset shift that has to happen for some organizations.
Henry:  What about for our listeners also, what would be your main takeaway message for them from this interview?
Michelle:  For potential clients that are thinking about outsourcing, my message would be to not overthink it, to find a partner that it's aligned with your values. I think the successful outsourcing arrangement are where the client really connects with the people they're dealing within the partner organization. They feel a strong value-connection, they have managing staff, the same organizational values, and work with that person, no need to shop around and do due diligence on 20 people. If you have a process of due diligence, choose 3 or 4 and really look for values rather than the low cost. Really, it's about pushing with your partner's values system I think.
Henry:  For those interested in Yempo Solutions and even talking to you Michelle, what's the best way they can do that?
Michelle:  Best way, I've got a frightful spelling, my surname is Fiegehen. So my contact details [email protected]. Or they can visit our website at www.yempo-solutions.com and that will contact me. So Yempo is actually a made up word. It comes from 'Your Employees Offshore' and it represents a way we like our clients to work after they have with us in Yempo which is to treat them like their own employees, to work as if they are part of their virtual team.
Henry:  Sounds great. And thank you so much for coming on the show Michelle and that's all our questions for today.
Michelle:  Thank you Henry, I enjoyed it.
Henry:  And that was Michelle Fiegehen, Founder of a lot of successful businesses which are here in the Philippines and one of them is Yempo Solutions. We just finished talking about the BPO scene here in the Philippines and Yempo Solutions. If you want to get in touch with them, you can visit their website at www.yempo-solutions.com. And if you like listening to this podcast, you can find more at www.offshoring.com.ph. We're also available on SoundCloud and iTunes. Please do like, follow and subscribe to our social media channels which are Facebook, Twitter and YouTube. And this is the Outsourcing and Offshoring in the Philippines podcast and I'm Henry Acosta.