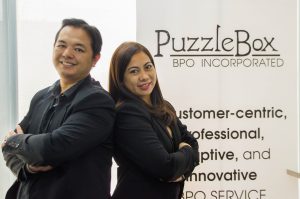 Guest: Apple Esplana-Manansala
Presenter: Henry Acosta
Guest Bio: Apple co-founded and manages PuzzleBox BPO, Inc. along with her husband who leads the company as its President and CTO. She brings 12-year experience in Marketing and Business Development which she gathered from retail giants and a few business start ups in this new venture. Apple works closely with their team to make sure that they deliver to their clients the best service and excellent experience that they deserve.
Segment overview: PuzzleBox BPO, Inc. is a dynamic outsourcing company that offers various services like Customer, Game, and Social Media Support; Graphic Design; Website, Application Design and Development; Web Analytics; Hosting; and Consultancy. They deliver world class services at globally competitive investments serving local and international clients alike. PuzzleBox BPO, Inc. aims to be the top mind in outsourcing aim to develop a company that brings out the best of the people.
Address: 8F One World Square Building, Mckinley Hill, Fort Bonifacio, Taguig City Philippines 1632, Florence Way, Taguig, 1632 Metro Manila

Contact: (LOCAL) +632 310 1227, +632 798 0034 & +632 798 0028

Website: www.puzzlebox-inc.com
To know more about PuzzleBox BPO, Inc., listen to the podcasts below.
The interview will start at the 00:50 of the podcast episode.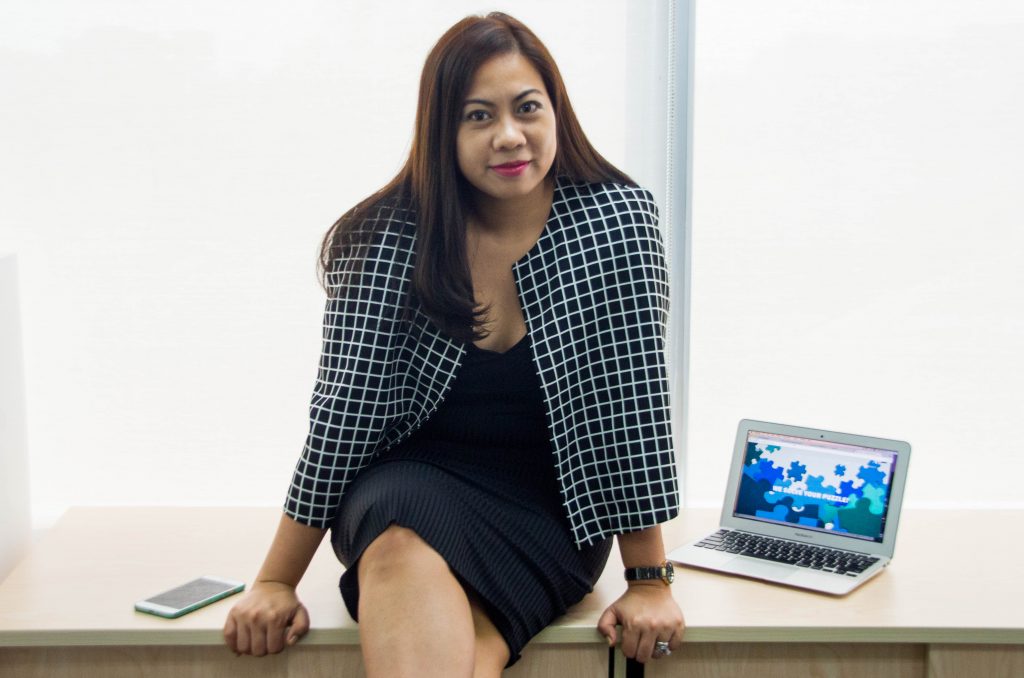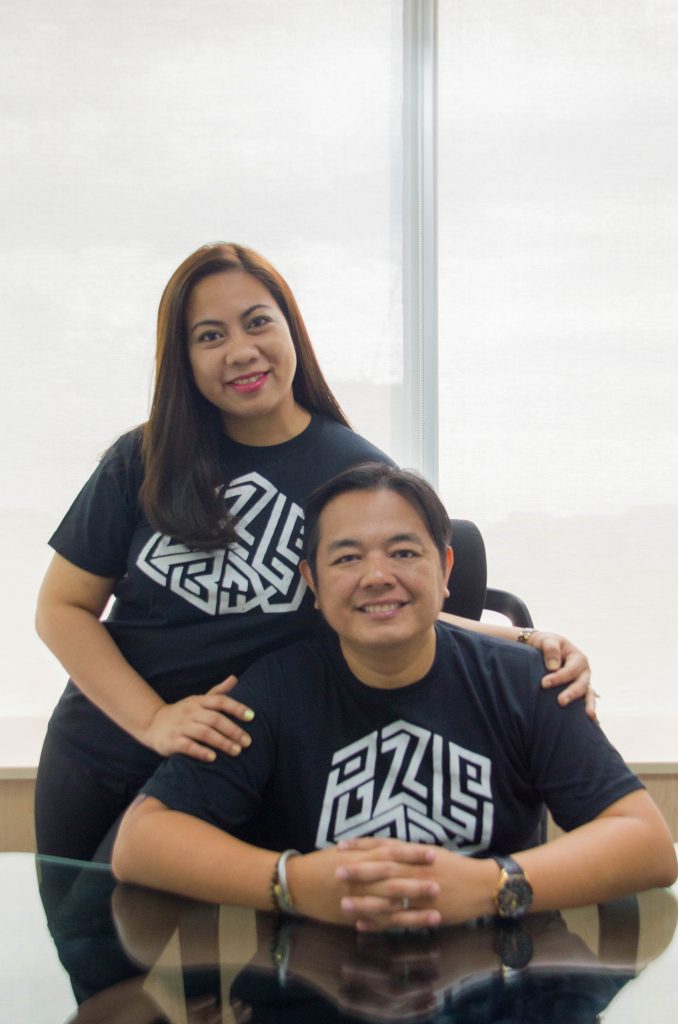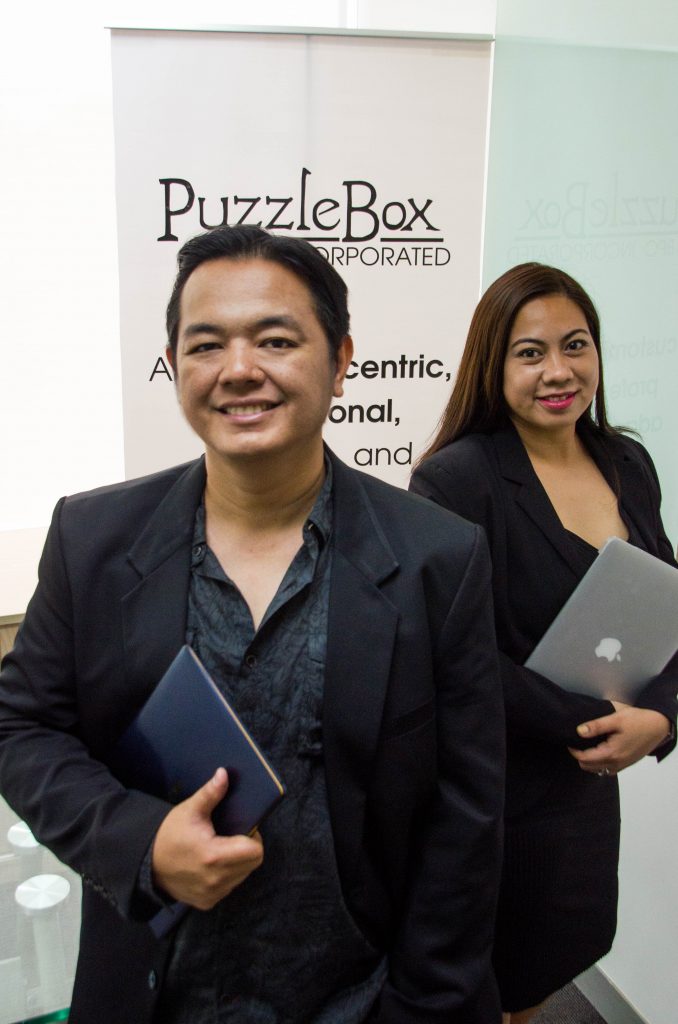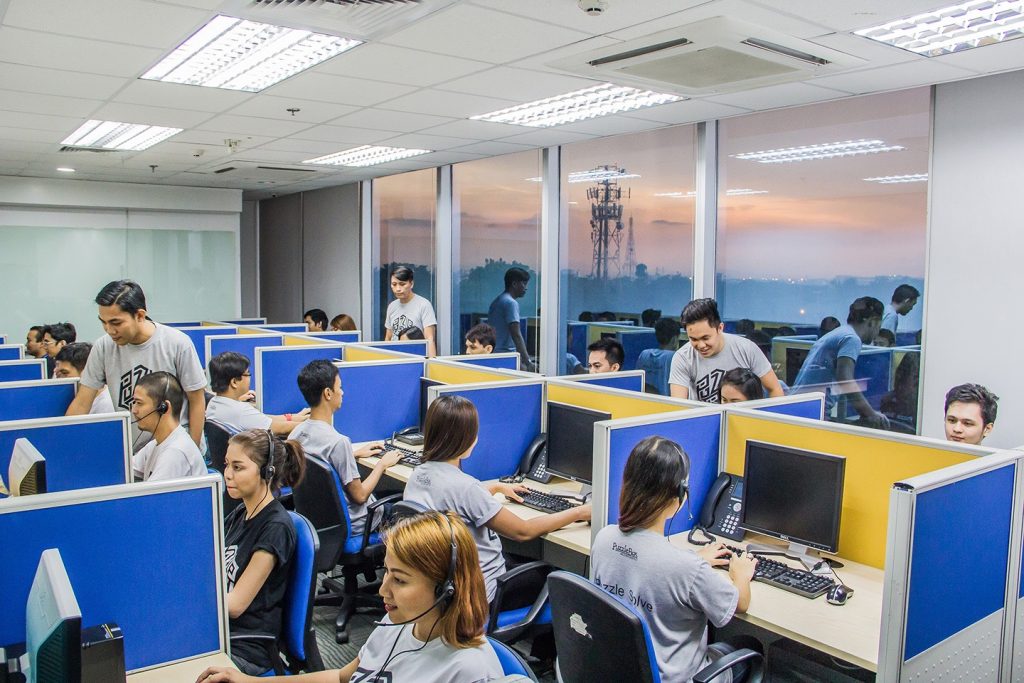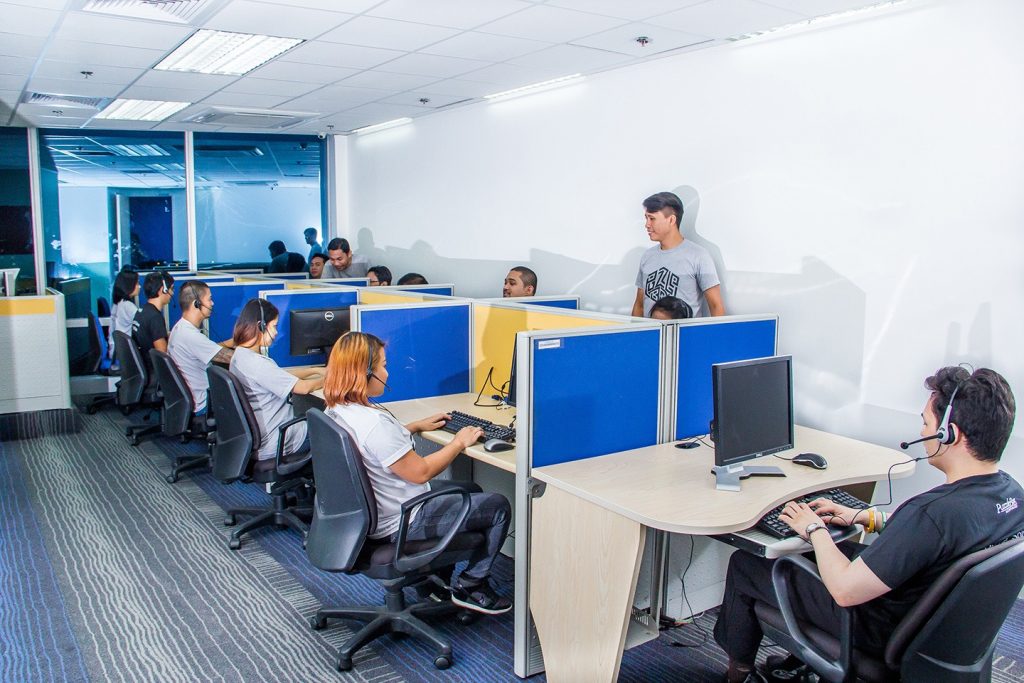 Transcript
Henry Acosta:  Welcome to the Outsourcing and Offshoring Philippines podcast with Henry Acosta. On today's show, our guest is Apple Esplana-Manansala of Puzzlebox BPO Incorporated. Apple is their Business Development Manager. She wears a lot of hats that go into managing their marketing and digital strategies. With 12 years of marketing and business development experience under her belt, she founded Puzzlebox BPO with her husband. Currently, we have one of their Co-Founders too on our show. And with all that said, let's welcome Apple to the show, thank you so much for coming on.
Apple Esplana-Manansala:  Yes, thank you. Hi Henry.
Henry Acosta:  Hi.
Apple Esplana-Manansala: Good day to you and to all the listeners and followers of Outsourcing and Offshoring in the Philippines. It's June 12 right now. We're celebrating Independence Day. Happy Independence Day to you, to me, to everyone in the Philippines who's listening and thank you very much to you and your time for inviting us to be in your show. It's an honor for us to be asked or speak in behalf of the outsourcing companies here in the Philippines.
Henry Acosta:  Good to have you on the show too and thank you so much, we appreciate having with you representing your company on our show.
Apple Esplana-Manansala:  Yes.
Henry Acosta:  Well, to get things started, I just wanted to ask, how did you end up or how did you start Puzzlebox BPO? You work as a Business Development Manager or as other things before this. How did it all get started?
Apple Esplana-Manansala:  Year ago, well, it was actually my husband who started out, it's Erwin. He founded the company because he had a whole IT, he had an extensive background in IT and the BPO or the call centers. As you know, few years ago, there have been a lot of call centers that started here in the Philippines. When his company had to fall down, he thought of putting up a business because even when we were still dating, we've always really wanted to have a business of our own. He started it out for a few months on his own because I was still working then, I used to be part of an advertising firm and I did a lot of marketing in my previous job as you have mentioned earlier. When he thought he wanted to put up a business of his own and it seems like I didn't have a choice, but of course to support him. Since I didn't have a background in IT, I had to really start, I have to learn about BPOs, call centers, digital marketing, it's very interesting for me, I had to learn it as well. I so his vision, I really support him in the business and that's why after a couple of months, I joined him and we started working again together and now PuzzleBox is what it is.
Henry Acosta:  Wow, you guys sound like you have a great story.
Apple Esplana-Manansala:  There's a personal story to it, but apart from that, of course, he had very extensive background in IT as I've said. I have handled different brands, I have done marketing, I've done business development and sales for some companies. And I thought, why would I have to do that for other brands when I can actually do something of our own. I really saw the passion and the enthusiasm in Erwin when he was starting it. I thought it was just very inappropriate for me not to support him. But, it's also excited to do because it's something new for me in terms of the outsourcing, the BPO part of it, the technical staff that I needed to learn. Those are things that also excited me that's why I gave my whole time in the company already.
Henry Acosta:  Your name is Puzzlebox BPO, I really like your name. I was wondering how did you ended up with the name 'Puzzlebox'.
Apple Esplana-Manansala:  It was Erwin and his conceptualizing team, I think or his pioneering team who really thought of it. But, I never really told anyone about it that's prior to Puzzlebox. I actually … a few consultancies for marketing. Even up to now, I actually have a gmail account that says, 'Apple solves the puzzle'. When he told that the business is already going to start and they've already founded the name, they showed me some name studies, then I said, 'This one sounds great'. But they didn't approve it, I mean it was really him who finally approved it. I don't even know if he knows about that gmail account that I was using for some marketing consultancy projects that I've done prior to Puzzlebox. The reason why I'm saying that is because I just thought it's probably best, to need that led as the … A lot of people are actually saying that it's quite a catchy name and yes, it's really built to solve problems or puzzles. That's basically what we do. We would like to be engaged with clients or with companies and we would like to help them to solve their business problems. We're a company that thinks out of the box.
Henry Acosta:  With Puzzlebox BPO, what kind of outsourcing services do you guys offer to clients?
Apple Esplana-Manansala:  We're naturally the same as most call centers here in the Philippines where we offer voice and non-voice services. When you say voice, it's technically the call center operations. Our set-up or office is built for that. While the non-voice is everything or anything that you do custom to customers support but it's done digitally. There's no voice interaction. This involves social media management, website management, chat support, even designing is actually part of it because experience is very important for the customers. Game day management, that's one of the things that we're actually doing, that's not everyone is actually doing. It's like we're employing gamers to be part of the games so that they can engage the fans of the game to keep on playing. That's actually how we started. That's one of the edgy services that we're offering for a non-voice support.
Henry Acosta:  When clients talk to you guys, what says you guys so part since they already talking to you, what makes you guys different from other BPO companies?
Apple Esplana-Manansala:  When we started out Puzzlebox, we did business development study and we recognized that lot of call centers here in the Philippines or even in other parts of Asia, can only cater to those who have medium to high volume requirements. There's rarely anyone when we were starting who can actually penetrate the ones who would like to start out in outsourcing, those who would like to try, those who would like to incubate their business here in the Philippines or outside where their head office is. We really thought that there some market for that. I think that's one of the differences that we have versus the others that are already big. We can customized the service and we can worked with their budget, of course that's very important because to answer your first question where you said, what are the first questions that clients would usually asked us, it will be the budget like how do we charge them. Of course, they always asked about the benefits of outsourcing, what will be the actual scope of work. We always end up finding a service level agreement with them, of course that's very important. I cannot speak on behalf of all outsourcing companies in the Philippines, but one thing that we really stand is that we make sure that there's confidentiality in the services that we are rendering for our customers. If we are wide labeled for a particular service, then we remain to be wide labeled. We don't used it to win another client or something like that. But, we always have the canned materials that we used to share with them that we have done in the pass but the current ones, we are very particular about the confidentiality of the information being shared with us by our client.
Henry Acosta:  With regards to that, would you ever recommend to clients to just visit the Philippines and go to your offices and maybe experience how it is first hand with how it is working with you guys?
Apple Esplana-Manansala:  To be very honest with you, it's not necessary. Because the whole concept of outsourcing is you're supposed to have a counterpart in a country where you can deliver the same quality as how it should be if you are present. We've started doing the business in the real sense of outsourcing, where they really outsource the business process to us. We have clients who are based in the U.S. and they just basically give the work to us and then we deliver the goods to them. We don't necessarily have to meet with them in person. We discussed a lot of them over the phone, we chat a lot over with new conferences. Of course, there are a few clients who would invite us to go to their head office instead of them coming over. We present to them the plans, we show them the facilities. There will be some clients who would like to have a live video of the facility that usually used. There will be clients who would like to have a video introduction of the team members, that also happens. Going back to your question, if it's necessary for them to come to the Philippines and to check out the place or to basically be physically here just to be able to make sure that the work is done. It can work that way. But if it's not going to help them focus on other things that are also equally important in their business or in their organization, then it's not necessary because when you outsource, basically, you're supposed to pass on the business to us and then you should be entrusting that part of your business to us and then we talk about the objectives, we talk about the goals, why you're actually even outsourcing. At the end of the day, or actually it's every month or every quarter, we do reviews of the achievements of those goals or the targets that has been set by the client.
Henry Acosta:  What are the usual constraints or what do the, like let's say foreign client, what are their usual fears with regards to actually doing outsourcing?
Apple Esplana-Manansala:  For those who have the experience, I think their fear is really on the confidentiality. At least for the first time outsourcing part, to the first time companies who will get into outsourcing. Because sometimes, there are plans or campaigns that they will have to inform us way ahead of it being announced publicly. I guess that's one of the fears. But, we always supported with the non-disclosure agreement with the clients anyway and we have never had any experience as to that. Even our staff, our team is also subjected to that non-disclosure agreement which is very important to keep the confidentiality of the campaigns or the projects of the branch of the company. I think another would be their presence, I guess? There are some who hesitate because they have to be very hands on with their staff, but they have to understand because I think we just have to have a clear understanding to what level they're actually outsourcing. Because, the beauty of outsourcing is you can actually, well, I'm not sure about everyone else right? At least for us, the beauty of outsourcing through us is that, the client only has the chance or the option to outsource just a certain part of the service. It doesn't have to be all. We can start with a part of the service and then later on, grow from there depends on their campaign or the success of the projects or the campaigns that we're doing for them.
Henry Acosta:  What would be your main take away message for everyone listening right now? What do you want them to learn about Puzzlebox BPO Incorporated and the Philippines as a place for outsourcing?
Apple Esplana-Manansala:  I like everyone who's listening or watching to actually understand that outsourcing is a good alternative for their business if they want to expand. What they always tell our client is that we are actually of log and place solution for their digital, or social media requirements, or their web requirements, or even their call center, or customer support operations. The way we are marketing Puzzlebox right now is we're not a traditional BPO company. We are a BPO company that do a lot out of the box stuffs. I'm sure you have reviewed our company profile prior to this interview, but if you go to our website, some of the colleagues that we have here in the Chamber of Commerce, they always tell us, 'You're offering quite a number of services for digital marketing or for non-voice support'. But we always tell them that, all of these services that we're providing, actually supports customer experience and that's what we do. We don't just get employed by a client just because they need one particular service for a particular department that they want to expand. But, it always has something to do with customer experience and how we can help them reconnect or engage with their customers so that's, in return, it will deliver more sales, it will deliver better branding for them. We do a lot of crisis management for brands that we are handling. Even our service is not only limited to global companies, even local companies, if they cannot support, because digital is just everywhere, it's 24/7. It actually makes sense for you to outsource it to someone who's service is 80% of that. We have this principle which we adapt for the services that we're offering which is the 'Pareto Principle', where what's 80% lacking in one's business operations can be solved by the 20% of what they should just actually focus on. If they can leave that 80% to us probably and then just focus on the 20%, then that will help a lot in growing their business. I don't know if I said that very clearly (laughs).
Henry Acosta:  If that's …, I've pretty convinced. For those listening right now, maybe potential clients, maybe potential employees, how can they reach you guys and where can they find you in the Philippines?
Apple Esplana-Manansala: Our headquarter is here in McKinley Hill. It still part of the Bonifacio Global City. But we're like more secured and a smaller area where other BPOs are also housed. They can reach us through our website, anyone can reach us through our website, or they can email us at [email protected] for any inquiries that they have. For those who are listening or watching who would like to be part of our team, our average age of employees is about 22 to about 35. Most of the people are millennials so they can adapt to the very tech savvy culture. We have a very open organization here. We have managers of course, we have staff. But, we have pre-Westernized kind of culture in the office where they can come casually. But of course, very important to us would be their attendance, their performance, the quality of service that they're providing. It has to be someone who's capable of keeping confidentiality because that's our commitment to our customers or to our clients. For those who are listening and who would like to try out outsourcing, it makes sense for you try out the Philippines because first of all, the cost of labor here, I'm sure is so much more affordable versus if you have it on your own in your country. If you haven't tried out outsourcing and maybe it's about time, a lot of companies in the U.S, Australia, Europe, even in Middle East, and even in Asia are already coming over here. They're setting up their marketing boosts here, their customer support teams here in the Philippines because of course, at the end of the day, it's more cost-efficient for them. Of course, if the companies doesn't want to worry about manpower, their attrition, then outsourcing is going to be a good solution for them because we will have to take care of that. We take care of the manpower requirements, we take care of the issues of the staffing, we take care of the operations. Again, I'd like to reiterate, if a company wants to expand their business faster, especially in terms of customer support management, social media management, call center support, then it really make sense to have outsourcing as a good alternative for that rather than doing it in-house. Because we don't have to worry about your capital expenses which is actually huge if you'd like to set-up something like what we are doing versus if you will put outsource into companies like us, it's already built. You will just have to tell us the exact requirement that you have and then we will provide the solutions. Again, our website is www.puzzlebox-inc.com. They can also visit us through Facebook, it's Puzzlebox BPO Inc. They can inquire there. They can also reach out to our U.S. office, they can e-mail [email protected]. If we'd like to meet with them, in their country, then we can go. If they like to come over, and meet with us, and check out the facility, they're ought to that. Schedule it with us.
Henry Acosta:  Thank you for coming on the show. We're so happy to have you here.
Apple Esplana-Manansala:  Okay. Let us know if you need any other references from us. We'll be glad to share with you.
Henry Acosta:  Alright. Well, that's all our questions for today. That was Apple Esplana-Manansala, one of the Founders and their current Business Development Manager at Puzzlebox BPO Incorporated. We just finished talking about Puzzlebox, one of the great companies in the Philippines that offer outsourcing and one of the 'Out of the Box' outsourcing companies too. If you want to listen to them and learn more about Puzzlebox BPO Incorporated, you can go on our website, www.offshoring.com.ph. You can also find us on Facebook, Twitter, SoundCloud and iTunes. You've been listening to the Outsourcing and Offshoring Philippines podcast with Henry Acosta.