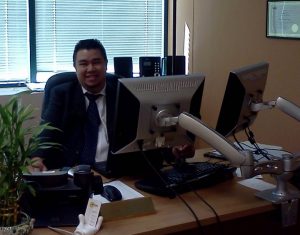 Guest: Joe Mojica  
Presenter: Henry Acosta
Guest Bio: Jun Mojica is a 17-year veteran in the BPO industry, who had worked with some of the leading BPO organizations servicing Fortune 500 companies. He had held every imaginable role from frontline customer service representative to Vice-President, working for various verticals providing front office, back office, and KPO solutions for clients. He's now utilizing his vast experience as a Managing Director for one of the fastest-growing new BPO companies in Manila to provide high-quality and results-driven services to companies seeking outsourced solutions for their businesses.
Segment overview: Joe Mojica joins us in this segment to talk about Aptus Global Solutions, a BPO company that frees you from the burden of recruiting the right staff, training and management, allowing you to focus on your core business processes.
Address: 20th Floor AIC Burgundy Tower, ADB Avenue, Ortigas Center, Pasig City, 1208 Metro Manila

Contact:(LOCAL) (02) 706 3554

Website: www.aptus.ph
To know more about Aptus Global Solutions, listen to the podcast below.
The interview will start at 00:50 mark of the podcast episode.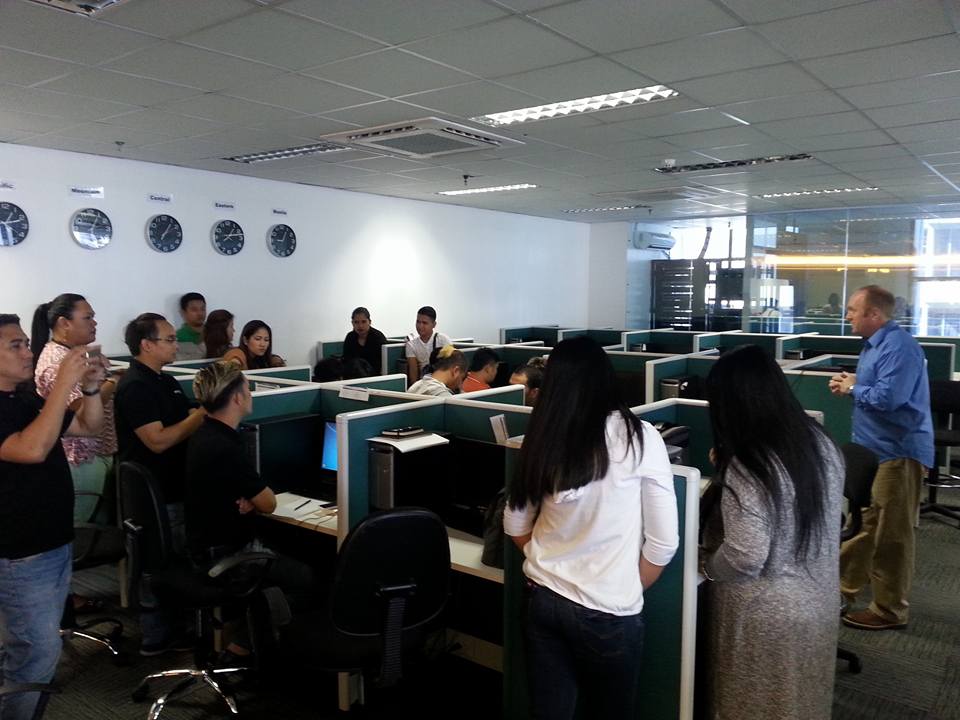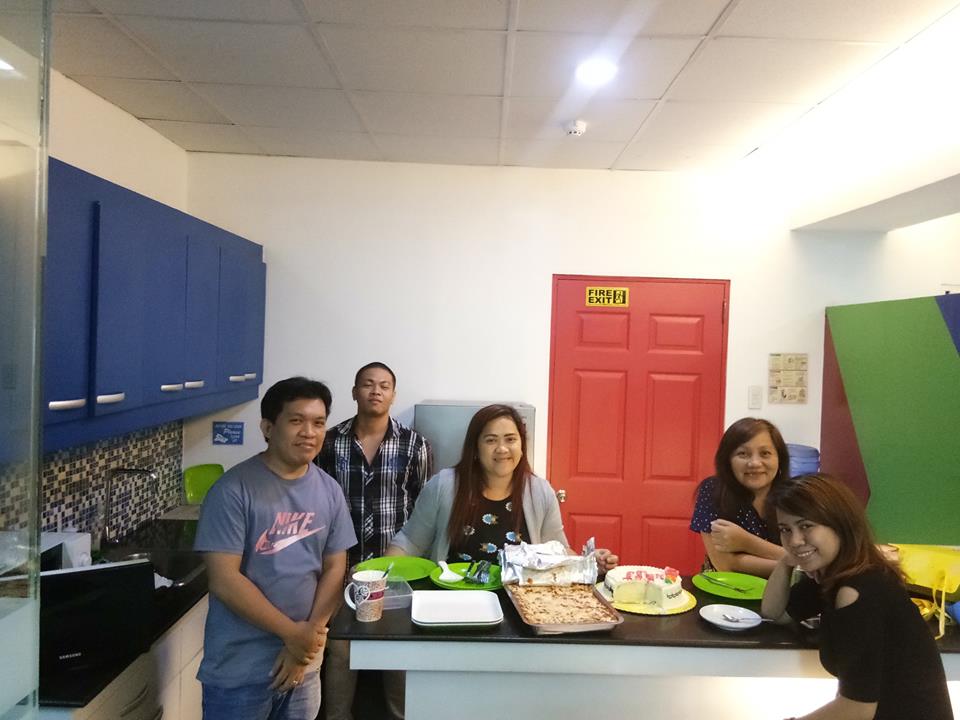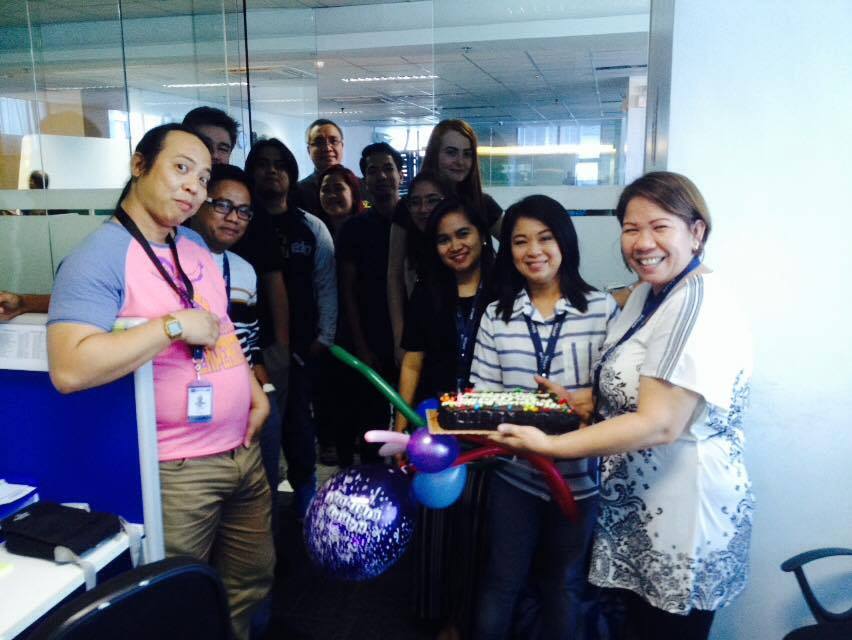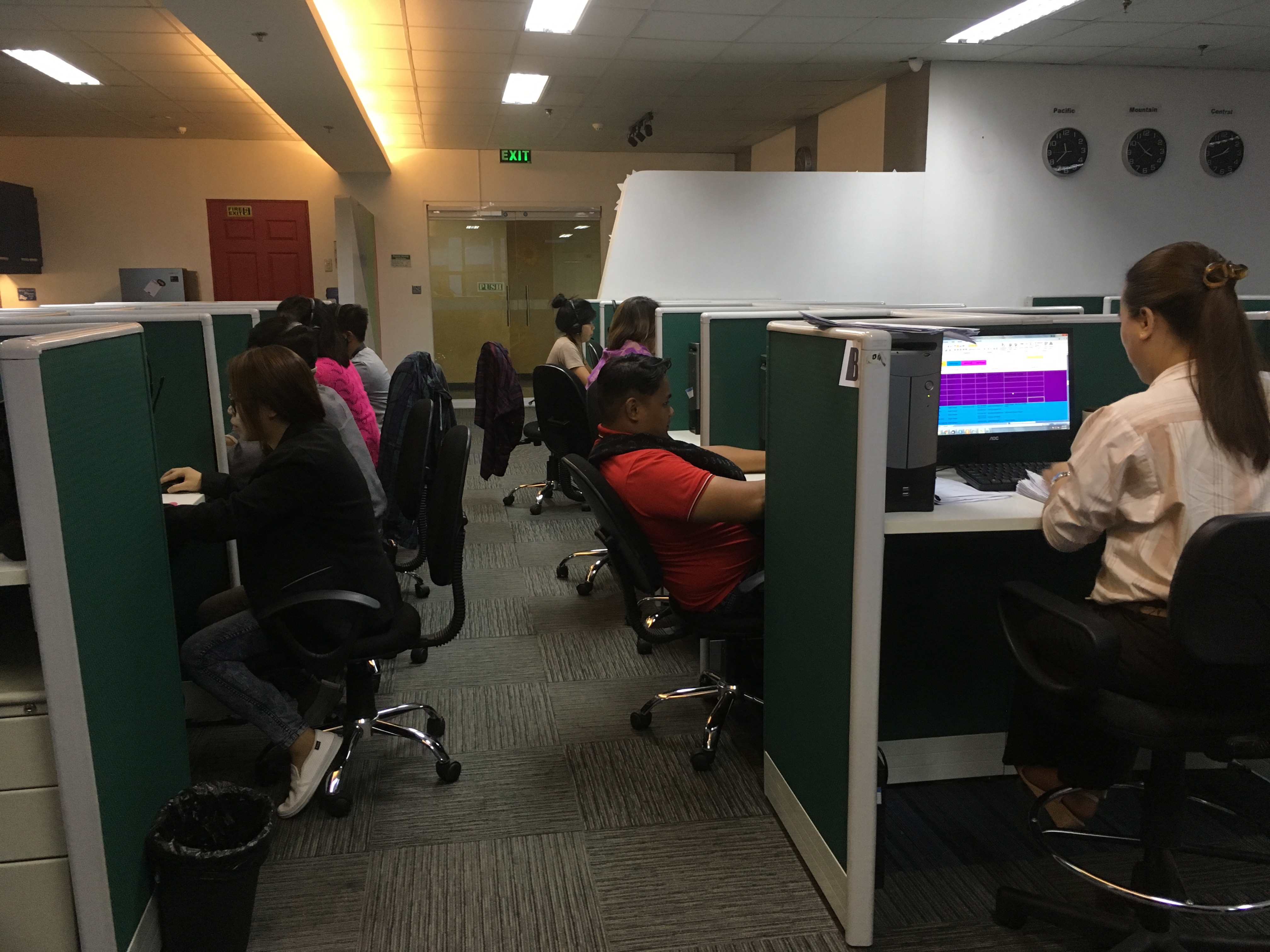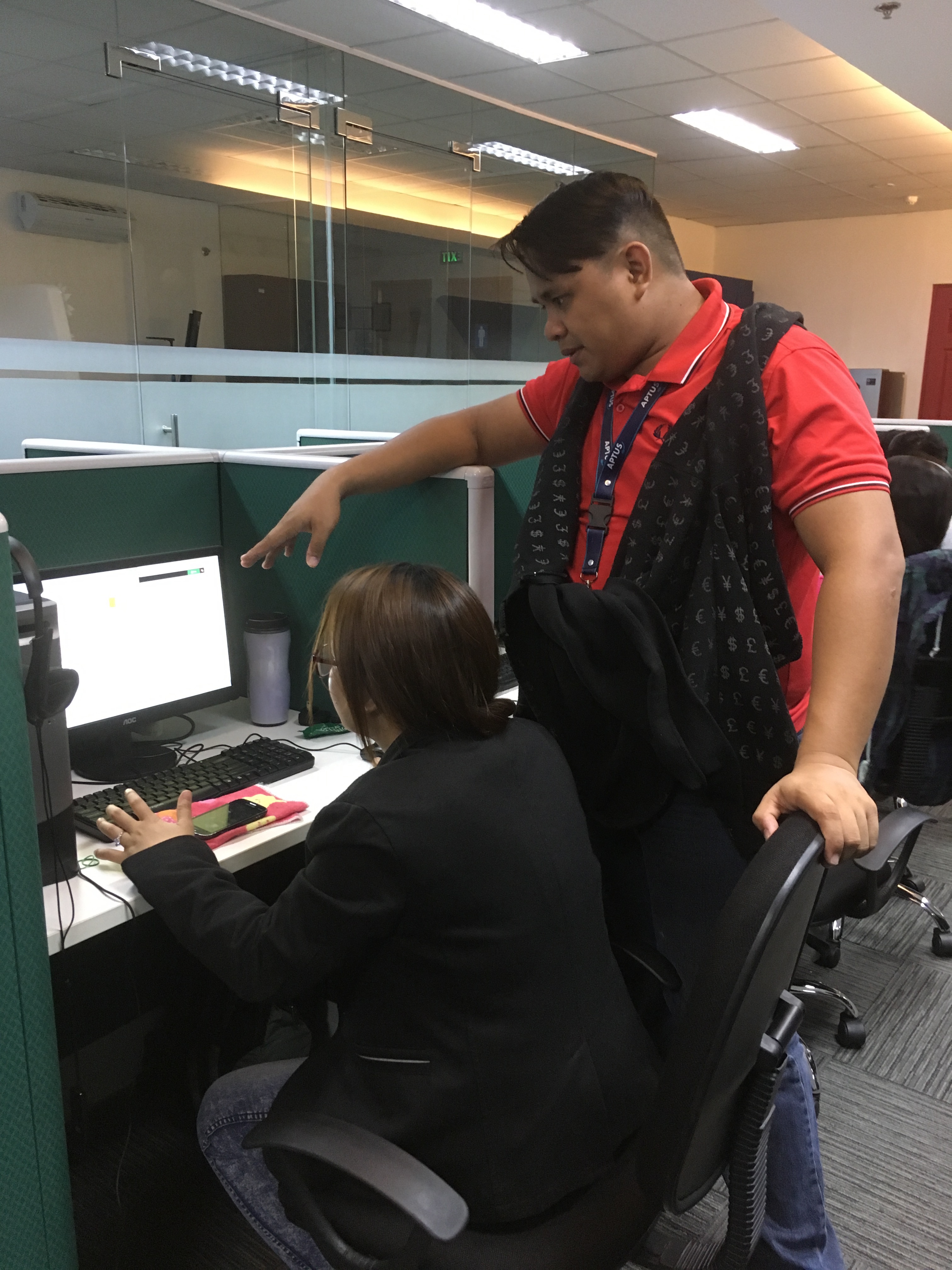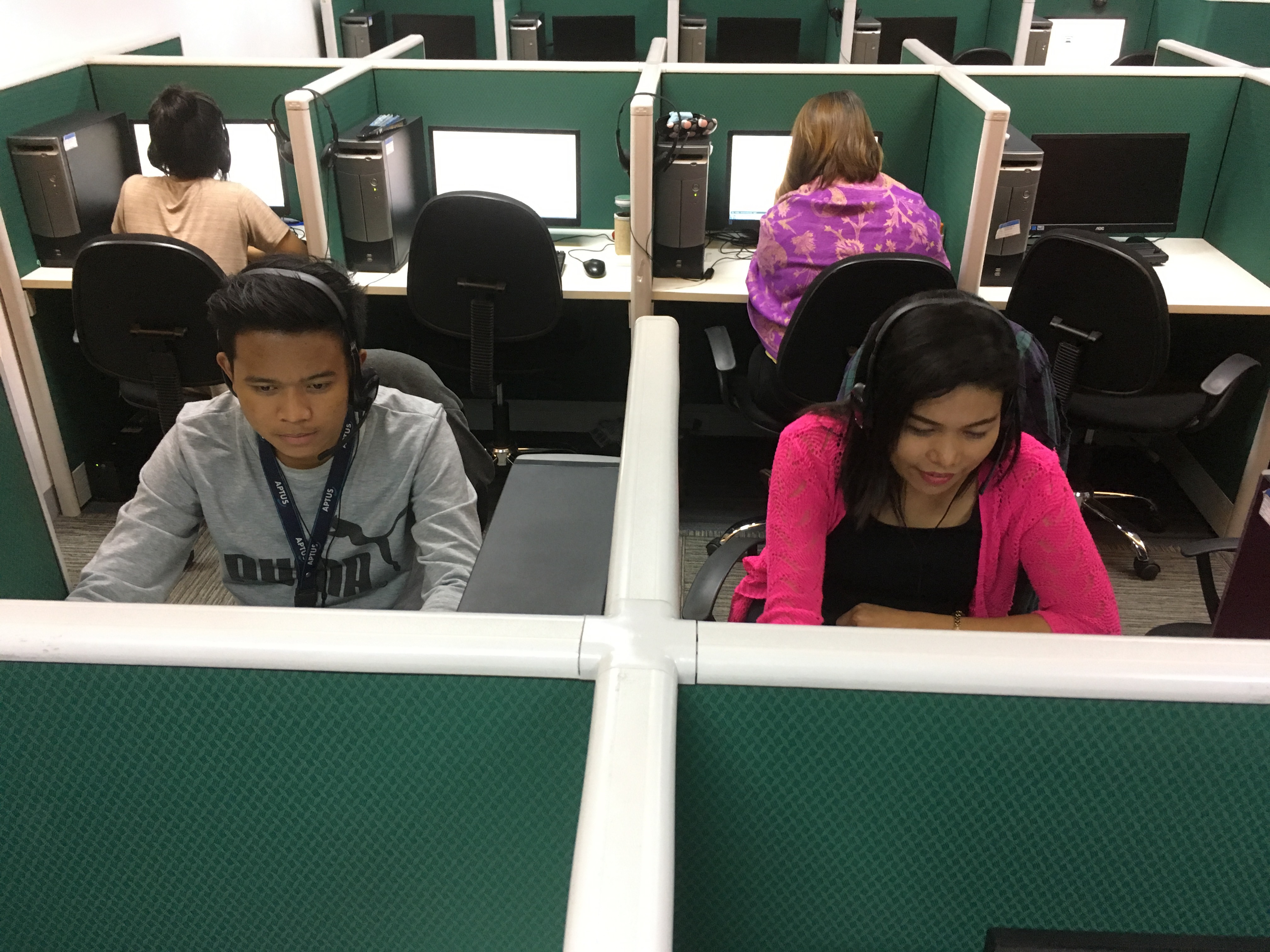 Transcript
Henry Acosta:  Hello and welcome to the Outsourcing and Offshoring Philippines podcast with Henry Acosta. Joe is a 17 year veteran in the BPO industry and has worked with top companies who are in the Fortune 500 list. He's worked in various roles from the corporate ladder and his experiences led him to become in the current Managing Director of Aptus. Aptus is one of the fastest growing BPO companies in Manila and they provide high quality and results driven services to business who want to outsource solutions. With that, welcome to the show Joe, we're glad to have you here.
Joe Mojica: Absolute pleasure being in here Henry. Thank you so much for inviting me.
Henry Acosta: To kick things off. I just wanted to ask since you're a veteran in the BPO industry. How did you get started with the BPO industry and how come you've stayed so long with it?
Joe Mojica: The BPO industry, the time we started Ben and myself, my co-founder. I was straight out of college and the pay was pretty good. We had a sacrifice a bit of the normal life given the fact that majority of the clients that BPO companies had at the time we started were primarily from the US. There was sort of paradigm shift that had to happen. Having to wake up at the evening and then work through the early mornings and head home with the sun high in the sky. It wasn't exactly the most conventional job when we started off. But it was a really a very fulfilling job, majority of the people I had started off with took deep pride in our work. We love to converse, as a country majority of our population are very sociable by nature so it just really fit. It's just really fit a lot of the characteristics that we possess. It was a very rewarding job as well from a financial standpoint. Over the years I just couldn't see myself in any other position. How majority of us would when we were 5 years old we think about being rocket scientists or astronauts or crane engineers when we grow up. When you're actually there in the position to decide for yourself what career path you want to take. If you have the proper skill set required to be successful in this industry you really wouldn't see yourself working anywhere else. I guess that's just my story right there. It was a perfect fit for me, it was a huge sense of fulfillment and achievement in what we do in a day over day. It was a very rewarding fulfilling business, that's pretty much all I can say about that.
Henry Acosta: That sounds great Joe. With regards to that, can you tell us what Aptus Global Solutions is? What kind of services do you guys offer to the offshore clients?
Joe Mojica: One thing that Aptus Global Solutions, I would like to say a unique perspective on it, is that we offer tailor made solutions for companies looking for outsource work. Typically for a larger scale businesses you already have established verticals which you have the infrastructure and the talent level to be able to properly execute and manage and operate day over day. Aptus Global Solutions sticks out of it further. Start with a large portion of our clientele are small to medium size enterprises, start-up businesses who would typically be the people who need the most help from outsourced solutions. As a result of that we've been bringing in some business which requires a very, very skill set of talents, of work that needs to be done. We have our hands on everything from inbound customer service that back office data entry, knowledge process outsourcing such as web development and data analysis and reviews and presentations. It's really a mix bag of the service we offer. We're not pinned down by any labels as to what type of services we can offer. Whether it's full in based technical support or full in based customer service, rather we can provide any sort of service that any type of SME size businesses, start-up companies even larger scale companies would require out of us. We're pretty much a jack of all trades at this point and have a proven track record to back it up.
Henry Acosta: Aptus sounds great. With regards to that, since you've worked with a lot of BPO companies already in the past and you have so many experience, what do you think makes Aptus Global Solutions different from the other companies that you've worked for? You guys said that you're one of the fastest growing BPO companies in Manila. What makes it different? What makes it grow so fast?
Joe Mojica: To start with, in this era of globalization one of the key elements of success is really adaptability and that's one thing we do very well. I'm just had mentioned earlier we're not pinned down by any pre structure, prefabricated type of operational structure. We're company that's very, very flexible very, very adaptable. We'll tailor fit solutions to any outsourcing needs that our clientele may have. To be honest that really goes a long way especially again a great portion of our clientele from the SME sized classification. Obviously pretty much we the capability to adjust our support and service delivery models to suit the majority businesses that we were able to interact with. Secondary to that, we also offer very, very reasonable rates for our services. Typically a good portion of the majority of the existence of BPO companies would typically take in x number of heads for a fixed price whereas we were be able to provide solutions for a minimum number of headcounts. We have a few campaigns here where our headcount is in singles digits but we are able to provide them with higher level of quality and the quality from what they expect from larger BPO companies. My partner Ben Juson and I combined probably 34 – 35 years of experience under our belts in multiple facets and multiple departments within the industry. We really have a solid feel as to how to construct personalized outsource solutions from pretty much any client to reach out to us for a very productive partnership.
Henry Acosta: With regards to that, you mentioned that you have so much experience in the BPO industry. Can you tell us how's the climate nowadays with the BPO industry? What do you think is about to happen with the industry here in the Philippines?
Joe Mojica: That's a very good question. Starting with your first question, what the climate like here. I'll tell you now, we started off 2001, well I first started at 2001 here with one of the most longest, the most established companies here in the industry, in the Philippines. They were 5,000 workers back then in 2001. At this point in time the total population or the total number of manpower that collectively the BPO and call center industry have in the country is tend to 1 to 1.5 million people. There's been a steady stream of growth because number 1 the Philippines is an ideal location for starting contact centers and BPO companies. That pretty much explains a very steady and continuous growth rate for the industry here. Number 2 to your second question, what to be expected in the future years, if there is ever an industry in the world that could put itself in a situation where there's a steady speed of growth it'll probably the outsourcing industry. Primarily because at the end of the day major capitalist economies, the US, the UK, a good number of these countries will always have corporations that have to be successful in order to sustain their economy. In order for the corporation be successful you pretty much needs two things – number one, you have to be able to generate enough revenue to keep yourself profitable. Number two you should be able to minimize costs without compromising quality of services you provide or the quality of products you provide. We address item number two for most companies, because at the end of the day the prices here in the Philippines, the cost of living is so low. You could pretty much yet at the same whereas in the US you probably depending on your location in the US. You probably paying somebody in the industry anywhere from 5-8 dollars per hour. You could outsource, set up a partnership with a BPO company here at the fraction of that price without necessarily having to compromise quality. The Philippines is well known for having a huge number of English speaking people in both population and percentage of the overall population. As I'm sure you know Filipinos typically have a very neutral accent which American's find very favorable, that's pretty much one of the reasons that the US companies have been pretty much one of our largest clients here in the industry for all these years now. Save enough money in outsourcing, there is a high number of graduates per annum here in the Philippines. We're talking about 400 thousand graduates from state universities and colleges. One thing that the industry has here in the Philippines that isn't necessarily true for other parts of the world is that Filipinos can build careers by staying in industry. Other aspects of the world, this may be seen as a part time job at best but here I have personally seen huge percentage of the guys I started up with are in very successful roles right now after 15, 16, 17 years in the industry. I'm not the first person to have worked to set up my own BPO company here, I know quite a few. It's just a very, very fulfilling industry. Henry if you could back to that word fulfilling and rewarding.
Henry Acosta: Congratulations (crosstalk). You make you feel proud for working hard and all that.
Joe Mojica: It's been a long tough road coming here but it's rewarding and fulfilling and it couldn't be happier.
Henry Acosta: You've been talking about other countries that service BPO. What do you think or how can you compare our countries versus other BPO countries like let's say India?
Joe Mojica: Another very good question. I'm not going knock off India to be honest with you. I think India in itself is a great country, great people, a very solid economy backing up the country. Fact to the matter is India can do so many things at par or perhaps even better than we can do here in the Philippines. The primary difference, India will always be the IT capital in the world, they pretty much have a strangle hold on that. The Philippines also has a hot bed of IT professionals, we could tap into and bring it to the BPO world so to speak. But the end of the day the Philippines in general, they work a lot better with customers from a customer service standpoint to begin with. We've always been very hospitable, very sociable, we're always been very empathetic and I think these are qualities that a lot of the end customers or clients primarily in the US really appreciate. We got the perfect talent pool for people to be able to empathize and diffuse what could potentially be very volatile situations in terms of a customer's accounts or perhaps a very broad range of services and verticals as well from Telco, to banking, to healthcare and what not. Also I had mentioned a few of the other drivers behind these, we have a massive talent pool to tap into to be able to fulfill headcounts and seating requirements. We have a very neutral accent, I guess I've already mentioned that which makes it easier speaking to folks from primarily from English speaking countries like the US, Australia or the UK and Canada. The cost involved in investing in outsourcing operations here in the Philippines is very competitive to that of India. That pretty much sums it up. It's really ours for the taking, speaking from a collective Filipino standpoint. The success will be up to the people running the current industry and the heads of the various call centers and Call Centers Associations and BPO companies here. The sky is the limit the entrance of growth. As long as there are companies out there in the world who are always going to be looking to cut cost or increase savings in specific projects or aspects of their business, there will always be a need for outsource solutions.
Henry Acosta: With regards to the people who are listening right now, what do you want our listeners to know or to leave or what's your take away message for maybe potential clients who want to work with Aptus? Or just about the BPO industry in the Philippines in general?
Joe Mojica: Typically if I would be speaking to our clients, I would let them know that there's so much value in outsourcing to certain aspects of your business, no matter how menial, no matter how trivial, the savings will add up. Obviously these are servicing a lot to other aspects of their business such as marketing perhaps or business development, product development and the like. Outsourcing a key element of your business whether it be front office or back office could really free you up to focus on your core business and allow us to be able to tap into our expertise in managing customers, in managing excellent consumer experiences and overall high quality customer service in general. The talent level here in the Philippines is comparable to that to other countries and we have a wide range of huge talents here in the Philippines. Not just from a productive standpoint but also from a managerial standpoint, to be able to tailor fit and create customized solutions for you. Allow you to better focus on your business and let us interact with your client base or let us take care of whatever aspect of your business you think you would like to be able to allocate to a third party. There's really so much that we could, I can go on for the next five minutes talking about the benefits of it. At the end of the day, reduced cost will always be better for the business because you'll always able to better allocate that to other aspects for the business that need it. You can grow your business much quicker and grow your business more successfully. All it takes is to partner up with a company who knows and understands your needs and can custom fit solutions for your outsourcing requirements.
Henry Acosta:  How can people get in touch with you and Aptus Global Solutions?
Joe Mojica:  You can reach us thru our website at aptus.ph. Alternatively you can send us email to our sales and marketing team at [email protected] and our marketing department under the leadership of Ben Juson, my partner will be happy to spend some time with you to discuss your requirements and see what type of solutions we can build for you. At the end of the day, our goals isn't really to gain clients, we want to gain partners. At the end of the day we want to build your businesses with you. No matter how small or large of a contribution this will be to your overall bottom line, we want to make sure that whatever aspect of your business you'll allow us to work on, the end results will always be a high quality. You have a very solid leadership team here at Aptus and very talented people who can realize both your short or long term goals and help you build and establish your business so I guess that's pretty much it.
Henry Acosta:  That was great and yes that's all our question for today. Thank you for coming on the show we're glad you can make it.
Joe Mojica: Not a problem Henry, an absolute pleasure to be here. Thank you so much for having me.
Henry Acosta:  That was Joe Mojica of Aptus Global Solutions. Joe and I just finished talking about Aptus and the current BPO industry in the Philippines. If you want to listen to more podcasts and know more about the BPO industry you can go to www.offshoring.com.ph. We're also available on SoundCloud and iTunes. You've been listening to Outsourcing and Offshoring Philippines podcast with Henry Acosta.