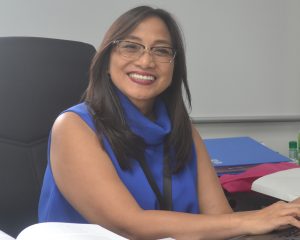 Guest: Joselyn T. Capistrano
Presenter: Patrick Reyes
Guest Bio: Joselyn T. Capistrano is a quality and service process improvement guru with more than twenty years of work experience with multinational companies, such as IBM, Citibank, HP, Accenture and Fujitsu. A renowned advisor in project management, software engineering, and software development, Capistrano is, so far, the only the only Filipina with a Capability Maturity Model Integration (CMMI) license to be a Lead Appraiser in the Philippines. Joselyn's entrepreneurial journey dates way back in 2001 when she founded SQME Professionals, Inc., a software engineering and quality management company that focuses on providing business enhancement services that are guided by the principles and methodologies of CMMI, International Organization for Standardization (ISO), and Six Sigma.
Segment overview: Software Quality Management in Engineering Consulting and Managed Services (SQME) Professionals Limited is a global player in Project Management Consulting and Software Process Improvement. As a Software Engineering Institute (SEI) Transition Partner, SQME provides for extensive Capability Maturity Model (CMM®) services. Having developed a strong client relationship with clients from different industries, the firm, under Joselyn's leadership, proved to be one of the most successful providers of business enhancement services in the Philippines—expanding its operations in Hong Kong, while growing its services in other business sectors. Capistrano combined the expertise of these two companies, SQME Professionals and BPSource into one solid brand, which is now known as Service Quality Management Engineers—a full-service process improvement and outsourcing firm internationally recognized for transforming companies into high performance organizations.
Address: 3201-C West Tower, Philippine Stock Exchange Center, Exchange Road, Ortigas Center, Pasig City, 1605 Philippines, Exchange Rd, San Antonio, Pasig, Metro Manila

Contact Number: LOCAL (02) 687 0133

Website: www.sqme.com
To know more about SQME Professionals, listen to the podcast below.
The interview will start at the 47:45 mark of the podcast.

Transcript
Patrick Reyes:  Hello and welcome to Outsourcing and Offshoring in the Philippines Podcast, I'm your host Patrick Reyes and on today's show we have Joselyn Capistrano or for short Elyn. She's from SQME Professional Incorporated, she's a renowned advisor in project management, software engineering and software development and so far the only Filipino with a Capability Maturity Model Integration license to be a lead appraiser in the Philippines. Welcome to the show Joselyn.
Joselyn Capistrano:  Hi, good afternoon.
Patrick:  Good afternoon to you. Now for our first question can you give us a quick introduction, though I gave you a little short one, about who you are and what you do for SQME Professionals?  
Joselyn:  Yeah, I'm Joselyn Capistrano, founder and CEO of SQME. SQME stands for Service and Software Quality Management Engineers. So we offer a full service process improvement and outsourcing firm in the Philippines. I'm also a CMMI Institute Partner or I am the only CMMI Institute Partner in the Philippines as well. We provide a wide area of services from business consulting, appraisal, software testing and training to co-manage operation and …services to companies who want to manage their business operations here in the Philippines. So we are essentially now a one stop shop for companies who went into the business performance and at the same time outsource their…. activities.  
Patrick:  And what inspired you to having the idea of building an outsourcing business specifically here in the Philippines?
Joselyn:  The idea of establishing an outsourcing company in the Philippines sprung right from my experience after realizing the needs of our clients. SQME began just a consulting appraisal company, basically an SCI Institute Partner and because of our clients' needs, I've been traveling a lot and meeting a lot of people in the industry and one of our clients actually requested us to set up an outsourcing business so that's the reason why we had to evolve the company from just a consulting company to an outsourcing company because they needed someone they can trust and someone who understand their business, so that's how we came about and the rest is history.
Patrick:  I see. And what makes the Philippines different compared to other countries that service offshore outsourcing and what are the benefits of outsourcing here?
Joselyn:  I think there are 3 important points, first Filipinos are customer-centric and our culture is very similar to the countries we serve particularly the US. This has helped us become a top overseas site for voice-related and stock office operations. Second we have a strong support from the government which spends millions on modernization and technology, we have an all-out government support for BPO industry with PEZA and BOI benefits and incentives. Of course the Philippines is also more flexible in terms of cost savings, that's the biggest reason companies outsource part of their operations in the Philippines. Technically they save up to 60% savings from other countries.
Patrick:  And were there any cultural barriers that you face during your transition period here in the Philippines?
Joselyn:  Surprisingly none, because SQME has been working with multicultural and diverse companies even as a consultant, we had presence in the whole of Asia. So we have experienced working with diverse culture already before we set up…diversity and we are very culturally sensitive, it's a value our company has accumulated over the years having worked with a multitude of clients from different regions.
Patrick:  And can you share with us what your company's mission and vision is?
Joselyn:  Our vision is to become a globally recognized business solutions partner to enhance capacity and capability. Our mission is to support companies when building strong, scalable and responsive organizational capabilities while providing inclusive growth and people development in the global community.
Patrick:  So there are many outsourcing companies or agencies here in the Philippines, what makes SQME professionals different from those other outsourcing agencies?
Joselyn:  The first one is we have to go back to the goods SQME is the only CMMI Partner, Institute Partner in the Philippines or used to be a software engineering partner authorized … to do trainings and consulting and appraisals here in the Philippines and I'm one of the first in Asia and because of that we are a very process oriented company and this has been inculcated into our culture ever since we started. And as a CMMI Partner we normally have developed or we have the knowledge and skills to bring transformational change and sustainable growth in the companies that we serve. So we have very strong foundations on project management, service management, software testing, quality assurance, because we're into quality so normally our clients trust us and in fact we've been serving the Fortune 500 in the past 15 years.
Patrick:  Now what will be your advice for anyone who's planning to outsource here in the Philippines?
Joselyn:  I think we all know that one of the reasons companies outsource to the Philippines is because of the cost, right? Or reduction of the cost, I think they shouldn't only consider the cost, they should also consider the values and they have to consider the delivery model and the quality orientation of a company as well because outsourcing is very complex. We need to be aligned in terms of culture, we need to be aligned in terms of processes and we need to be able to work between the outsourcing company and the client seamlessly and price is only one part of the total picture of successful outsourcing engagement.
Patrick:  And how has been the experience of your clients and can you give us any testimonials from them?
Joselyn:  Yeah, we normally build very strong relationships with our clients. In fact the company has survived for 15 years based on the… business and purely based on referrals from previous clients. So the thing that we have transformed a lot of companies in their journey from a chaotic organization to a very mature organization and that has helped them to scale and grow very quickly without worrying too much so we've been their partner in growth and learning.
Patrick:  Alright. Now for a closer question, how can anyone who's interested in SQME Professionals get in touch with you and also where they can find your physical location?
Joselyn:  We have www.sqme.com that would basically describe in detail about our services and products and also we have the [email protected] if you want to find out more. And we are located in the 22nd Floor Robinsons Cyberscape Beta, Topaz and Ruby Road, Ortigas Center, Pasig City. You can also look it up in the CMMI Institute Partner website, as I said we are the only Filipino CMMI Institute Partner in the Philippines.
Patrick:  Alright, well it's been a pleasure talking to you today Joselyn.
Joselyn:  Yeah, thank you so much as well for giving the call and doing the interview for us.
Patrick:  You are very welcome and to all the listeners right now, this has been Patrick Reyes for the Outsourcing and Offshoring in the Philippines Podcast. If you missed our conversation or if you'd like to listen to it again you can visit www.offshoring.com.ph and you can also find us on iTunes and Soundcloud.