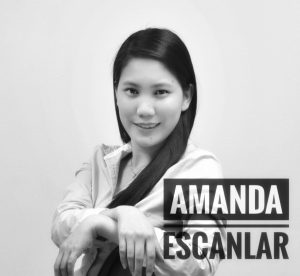 Guest: Amanda Escanlar
Presenter: Henry Acosta
Guest Bio: Amanda was awarded as "2016 Most Innovative HR Tech Leader" and "100 TOP HR Tech Minds" by World HR Congress. She is an innate entrepreneur founding her first company IPROVIDE, Inc in 2011, a brokerage and consulting company. Amanda met an American businessman, Ike Stranathan (CEO at STAFFVIRTUAL), and was moved by his advocacy. Thus, joining his venture early 2017. She is now the Chief People Officer at STAFFVIRTUAL and a key player in organization's operations, business development, people management, corporate strategy, client relations and instigate high performance culture.
Segment overview: STAFFVIRTUAL is a BPO outsourcing solutions provider that will transform your business by connecting you with affordable professionals based in the Philippines at a massive scale. STAFFVIRTUAL helps you build your own offshore team to take on Customer Service, Back Office, IT, Marketing, Legal & Recruitment tasks with precision. Amanda Escanlar justifies why the Philippines is one of the top countries to consider when offshoring your team. She also highlights STAFFVIRTUAL's edge among other outsourcing agencies in the Philippines and nearby countries. Towards the end of the interview, Amanda gives an advice to business owners who plans to outsource in the Philippines, "Do not choose a new company, choose a provider with a proven track record. Do not just choose the cheapest provider, you'll get what you pay for. There is a massive difference among the quality of providers."
Address: Unit 1101 Pearl Bank Centre
146 Valero Street, Salcedo Village,
Makati, Philippines 1226

Contact: +63 2 798 2726

Website: www.staffvirtual.co
To know more about STAFFVIRTUAL, listen to the podcast below.
The interview will start at the 33:06 mark of the podcast.